Man Wrongfully Imprisoned for 19 Years to Receive $11 Million From New York City
A Bronx man will receive $11 million after a wrongful conviction put him behind bars for 19 years, a New York City Law Department spokesman announced Thursday.
New York Police Department (NYPD) detectives used coercive techniques that caused Huwe Burton to wrongly confess to the fatal stabbing of his mother, Keziah Burton, in 1989. Authorities investigating her death claimed that Burton was a desperate drug addict who committed the murder for money to settle a drug debt.
Burton, who was 16 at the time, was tried as an adult for second-degree murder and found guilty. After serving 19 years in prison, he was released in 2009.
Ten years later, Bronx District Attorney Darcel Clark vacated his conviction on the ground that his confession was "not reliable" because of the NYPD detectives' "flawed interview techniques." Burton filed a lawsuit in October 2020 over the wrongful conviction, and a letter filed in Manhattan federal court verified that he and the state had reached a deal.
"Following an investigation by the DA and an order from the court to vacate Mr. Burton's conviction, we believe this civil settlement is in the best interest of the city," the city Law Department spokesman said.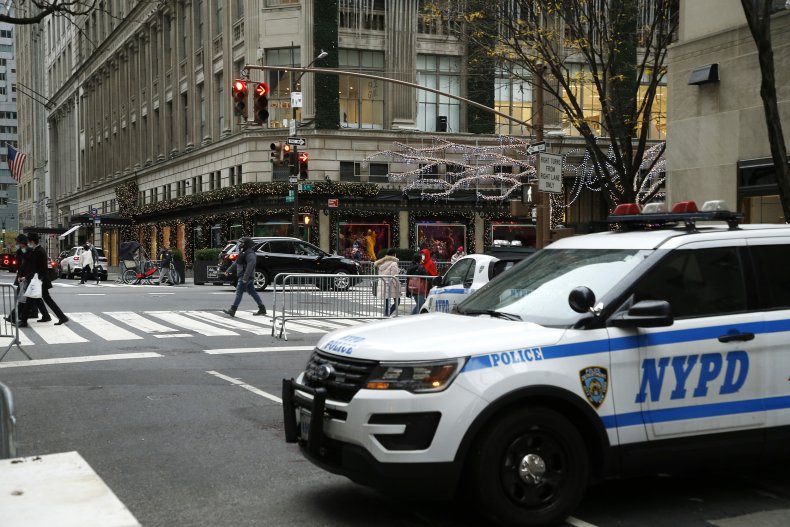 The spokesman added that the NYPD officers were following "standard practices" of the time to obtain Burton's confession. "Many of those investigative techniques are no longer used by the NYPD," he noted.
Burton has said he believes Emanuel Green, a fellow tenant with a criminal past and various psychiatric afflictions, was responsible for his mother's death. During the murder investigation, Green informed police officers that he and Burton had staged the crime scene to appear as if a rape and robbery had gone wrong.
Green, who was on parole at the time of the mother's murder, was found driving her car a week later. He subsequently became a murder victim himself before Burton's trial.
Burton's confession and wrongful conviction are not a unique occurrence. The Innocence Project, a nonprofit focused on overturning wrongful convictions, had recorded more than 365 DNA exonerations in the U.S. as of January 2020.
Of those exonerated, 97 percent were wrongfully convicted of committing sexual assault and/or murder, 25 percent had confessed to the crimes, and 11 percent had pleaded guilty despite their innocence. Additionally, those exonerated served 14 years in prison on average, while 25 percent served 25 or more years for crimes they were not responsible for.
Newsweek reached out to the New York City Law Department for comment but did not hear back by publication.