Man Wrongfully Jailed for Over a Year Billed $4,000 for His Incarceration
A Kentucky man wrongly locked up for over a year was shocked when, upon his release from jail, he received an invoice from the county for his time served.
According to a report from The Lexington Herald-Leader, David Allen Jones was sent a bill of $4,008 for his 14-month sentence at the Clark County Detention Center. He is now taking legal action against the county and jailer Frank Doyle, claiming that should not be charged for his wrongful imprisonment.
Jones, a local factory worker, was charged in October 2013 on child pornography charges, the outlet reported. Lexington police claimed to have linked his IP address to illegal video downloads. He was arrested and his bond was set at $15,000. Because he could not afford to make bail, he had no choice but to remain in jail before his trial.
However, by December 2014, further investigations proved there was no evidence of child pornography on any of his electronic devices. The prosecution acknowledged that Jones' IP could have been hacked to wrongly trace the criminal activity to him, and he was released from jail.
Jones has maintained his innocence since the initial police raid in his small apartment. He even waived his right to counsel early in the initial investigation, The Lexington Herald-Leader reported.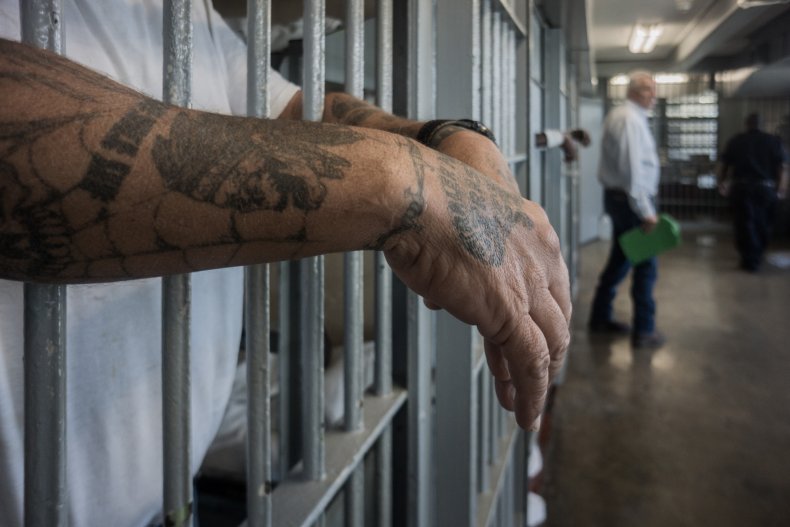 After his release, the county handed Jones a bill for over $4,000. Charges included a $35 booking fee, $10 daily housing fee, $5 hygiene fee and a nearly $3 hygiene supply refill fee.
The county staunchly defended its right to bill Jones, citing Kentucky law from 2000 that claims non-convicted inmates in jail may be held fiscally responsible for their stay.
"A prisoner in a county jail shall be required by the sentencing court to reimburse the county for expenses incurred by reason of the prisoner's confinement," it states.
The defense team wrote in their court brief that "neither the Kentucky Constitution, the Kentucky Revised Statutes or common law require a refund of those fees if the person is found innocent."
Jones' legal team released a statement calling his experience "an affront to the bedrock American principle that a citizen is presumed innocent until proven guilty."
"The government can't punish people unless and until they are found guilty of the crimes they are alleged to have committed," his lawyers added in a legal briefing.
"Yet Kentucky counties have for years routinely kept the money they confiscate from persons on admission to their jails, allegedly to offset the costs of their confinement, after the charges against such persons have been dismissed or they have been acquitted."
According to Jones, this is the latest in a series of misfortunate events he has faced since his initial arrest. He claimed in a deposition that as a result of the county, he cannot get a job, live in his hometown or maintain a relationship.
"My reputation, it's shot," he said. "I've got people that I've known for years won't have anything to do with me anymore because they believe the law."
Alternatively, last year a New Jersey man who was found wrongfully convicted of rape was compensated by the state after a two-year battle.