Fox News Ignored Manafort, Covered Hillary Clinton and Russia Dossier for Trump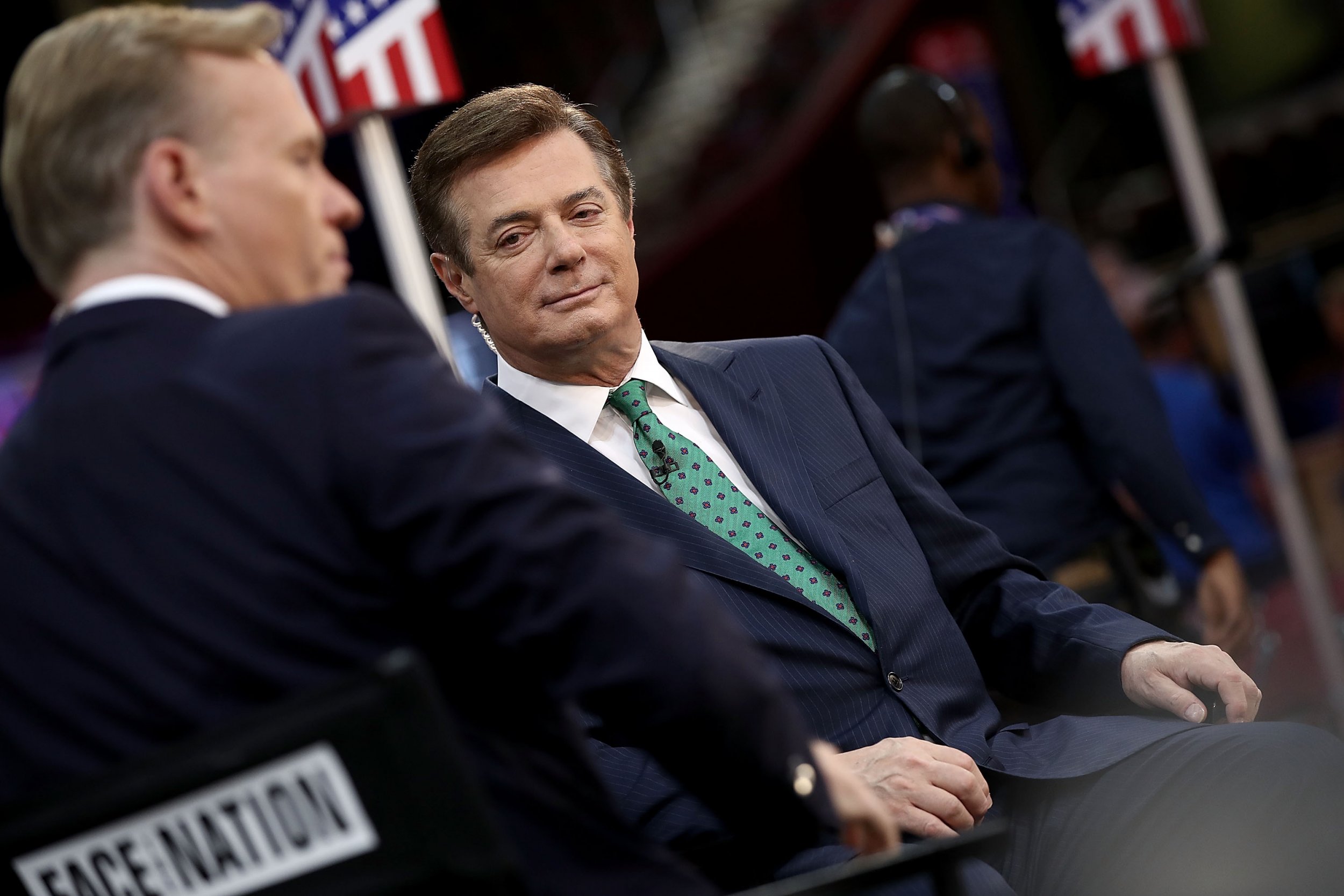 As news of the indictment of President Donald Trump's former campaign manager was breaking early Monday, the conservative media outlets Fox News and Breitbart chose to focus their attention elsewhere: on allegations regarding Hillary Clinton and Russia, on criticism of Special Counsel Robert Mueller and even on hamburger emojis.
Just prior to the revelation that Paul Manafort was told by federal authorities to turn himself in, the Fox News morning show Fox & Friends carried an interview with White House counselor Kellyanne Conway, who lambasted Clinton and the Democratic National Committee over the Russian dossier that has hounded Trump since before he entered office earlier this year.
"People should be looking into any coordination...between the Clinton campaign, the DNC, the Russian dossier," Conway told the show's hosts.
Breitbart, meanwhile, took the opportunity to lob a barely veiled assertion that Mueller, a former FBI director, and his team were politically motivated, and referred to them as "leaky" on its homepage. Under the banner headline "Flash: It's Manafort," it did report the big news of the day: "Leaky Mueller Team Tells Former Trump Campaign Chair, Associate Rick Gates To Surrender."
Sometimes referred to as the so-called alt-right's primary news hub, Breitbart did not tweet out its Mueller-Manafort story, but it did call out Clinton for criticizing Republican Alabama Senate candidate Roy Moore over the weekend.
While other top cable news channels like CNN and MSNBC were focusing on Manafort, Fox was looking into hamburger emojis and allowing an economist to question Americans' patriotism.
Meanwhile, word was spreading quickly that one of the charges against Manafort was tax fraud, according to The Wall Street Journal. Also, a former business associate of Manafort, Rick Gates, was told to turn himself in, but the charges he was facing were not clear.
Trump's focus was similar to the conservative media outlets on Monday morning. He, too, tweeted about the DNC, and about his predecessor, Barack Obama. He also praised Fox & Friends, a program he is said to watch often and routinely cites on social media.
Trump in August downplayed Manafort's role in getting him elected, even though he served as the campaign manager for five months and was present at the infamous June 2016 meeting when Donald Trump Jr. was expecting to get damning information on Clinton from a Russian lawyer.
"I thought it was a very, very strong signal, or whatever," Trump said after Manafort's home was raided by the FBI. "I know Mr. Manafort – I haven't spoken to him in a long time, but I know him. He was with the campaign, as you know, for a very short period of time, relatively short period of time."