Paul Manafort and Rick Gates Spent Millions on Suits, a Mercedes, Homes and Antique Rugs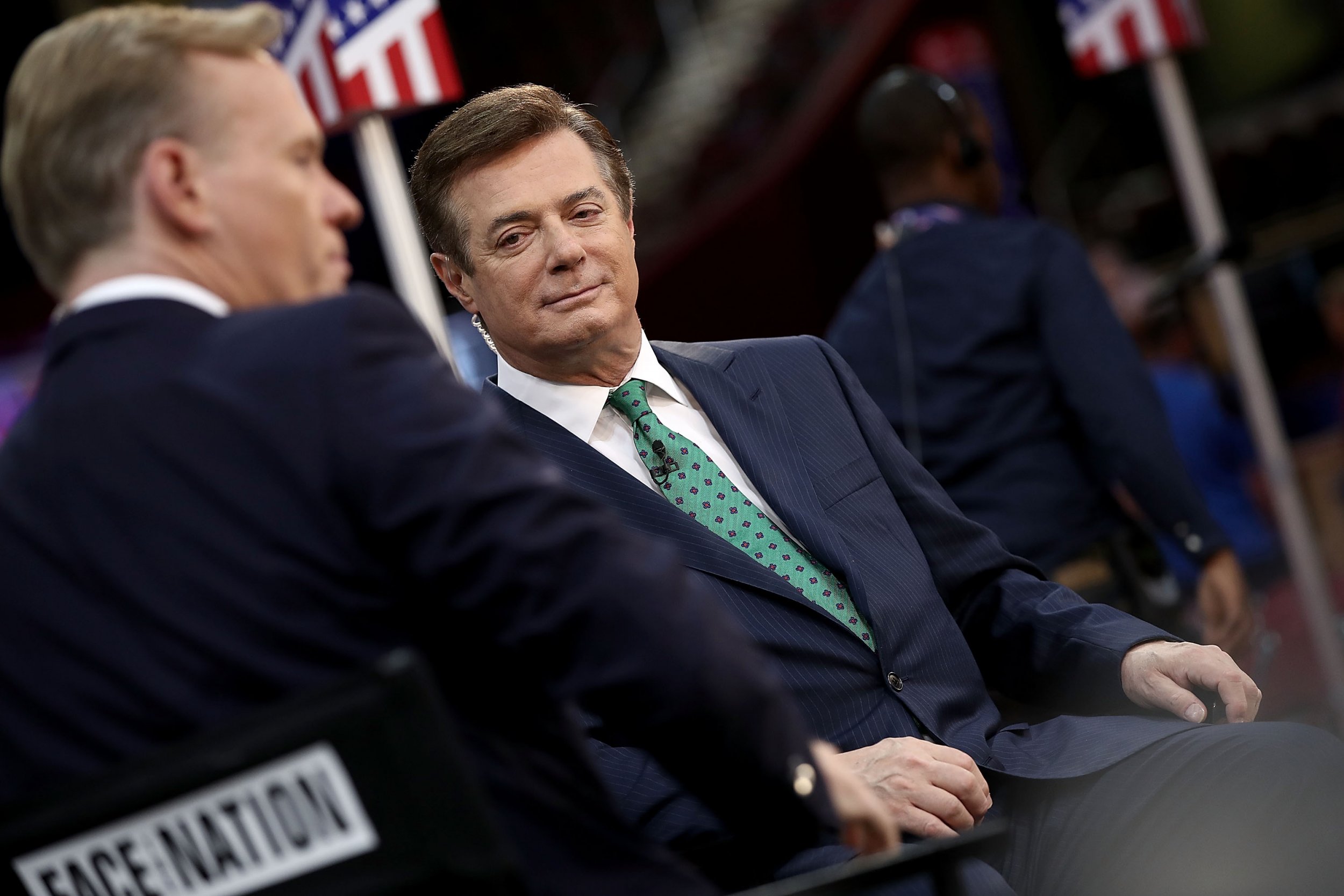 Paul Manafort and Rick Gates have expensive tastes that, apparently, required foreign funds to satisfy.
When the Justice Department accused the duo Monday of laundering some $75 million from their work as political consultants and lobbyists in Ukraine, it also detailed where that money was allegedly spent. And the pair racked up quite the bill buying antiques, men's clothing and fancy cars.
"Manafort used his hidden overseas wealth to enjoy a lavish lifestyle in the United States, without paying taxes on that income," the indictment reads. "Manafort, without reporting the income to his tax preparer or the United States, spent millions of dollars on luxury goods and services for himself and his extended family through payments wired from offshore nominee accounts to United States vendors."
Here are a few examples:
Home Improvement
Between 2008 and 2014, Manafort asked accounts in Cyprus and the Grenadines to wire more than 60 payments totaling $5.4 million to a home improvement company in the Hamptons, a posh enclave two hours east of New York City, where Manafort bought a home last year.
He also allegedly laundered over $800,000 on landscaping there.
Lighting
Manafort requested $1.3 million be wired to an automation, lighting and entertainment company in Florida, where he and his wife own a 5,231-square-foot house in Palm Beach Gardens. That money was mostly funneled through Cyprus but also included wires from the United Kingdom and the Grenadines.
Decor
Manafort decked out his homes with vintage rugs from a store in Alexandria, Virginia, where he requested Cyprus-based accounts send more than $900,000 between 2008 and 2010. Separately, he sent about $600,000 to an antique dealer in New York and spent about $32,000 at an art gallery in Florida.
Suits
Manafort coordinated shopping sprees, in two different states, totaling $1.3 million. At a men's clothing store in New York, Manafort's accounts wired more than $800,000 between 2008 and 2014. Another $520,000 was wired to a clothing store in Beverly Hills, California, the indictment says.
In September, when federal agents raided Manafort's house, they took pictures of all of his suits.
Cars
Manafort bought a Mercedes-Benz for about $63,000 and made payments on at least three Range Rovers with the money he received from his work in Ukraine, according to the indictment.
Houses
Manafort bought properties on Howard Street in Manhattan and Union Street in Brooklyn for $1.5 million and $3 million, respectively. Manafort then rented out the Howard Street condo on Airbnb and later claimed it as a residence to get a roughly $3.2 million loan, as Curbed pointed out.
Manafort also had $1.9 million wired from Cyprus for a property in Arlington, Virginia, in 2012.
Bills
Gates, meanwhile, is accused of not only helping Manafort get access to the hidden funds but also covering his own expenses, which included "his mortgage, children's tuition and interior decorating of his Virginia residence," according to the feds.
The indictment came as part of special counsel Robert Mueller's ongoing investigation into whether President Donald Trump and his associates colluded with Russia to influence the 2016 election. Trump is not named in the indictment, but the alleged expenditures by Manafort suggest, at the very least, a failure to drain the swamp of the elites that candidate Trump said had seized control of Washington to punish the average American.
Manafort and Gates face 12 counts, including conspiracy against the U.S., conspiracy to launder money, failure to file reports of foreign bank and financial accounts, being unregistered agents of a foreign principal and making false statements.