Paul Manafort Under Investigation by Robert Mueller Over Possible Money Laundering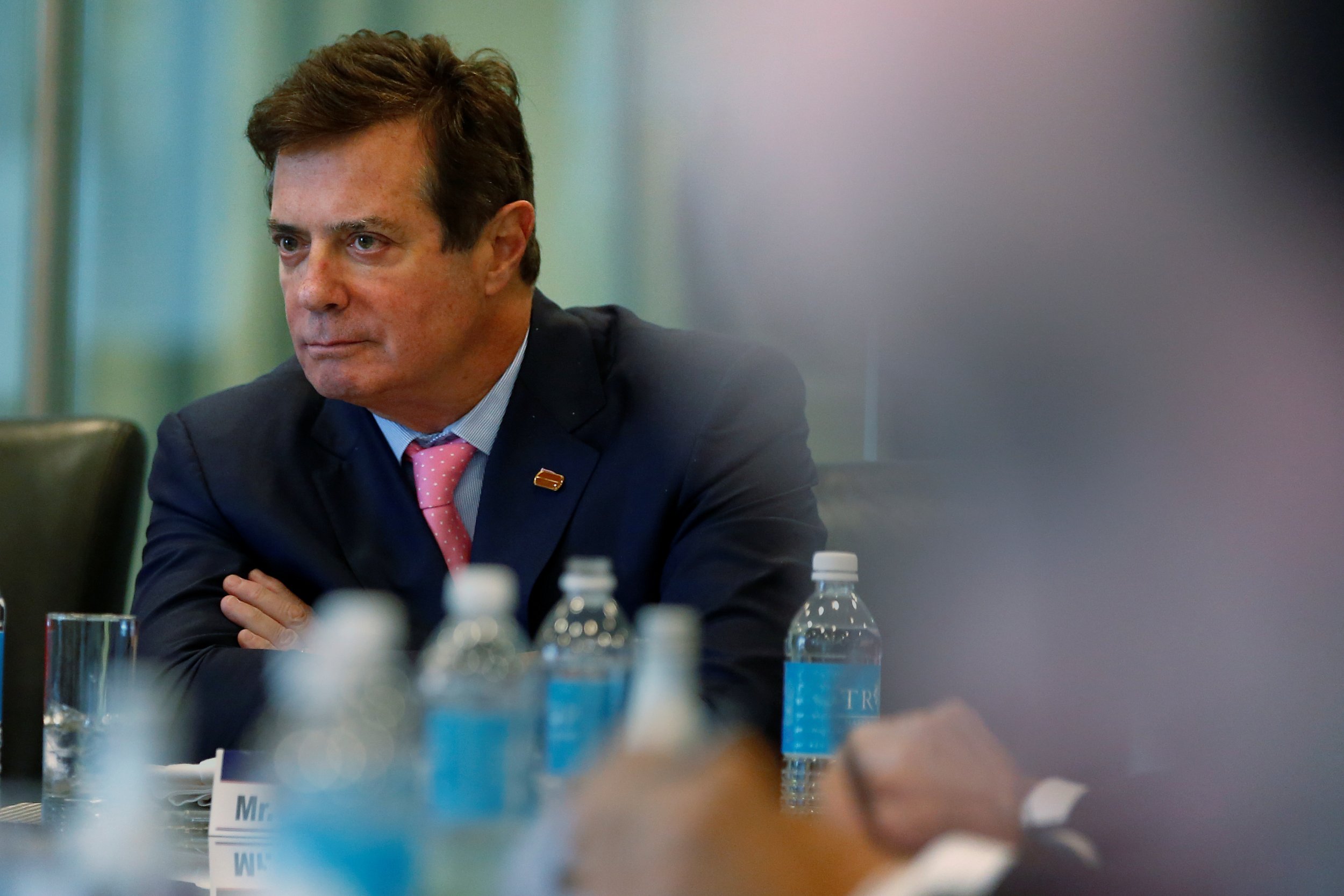 Special Counsel Robert Mueller is investigating Donald Trump's former campaign manager Paul Manafort over potential money laundering as part of the probe into Russia's alleged interference in the U.S. election. On Thursday, The Wall Street Journal reported Mueller had begun looking into Manafort's financial transactions several weeks ago, a source familiar with the issue told the newspaper.
The special counsel's criminal investigation is focused on Russia's alleged attempt to influence the outcome of the U.S. election and is also looking into potential collusion between members of Trump's team and Russia, as well as any financial ties members of the team may have had to Moscow.
Former FBI director Mueller was appointed by the Justice Department as special counsel in the Russia probe in May, shortly after the president dismissed then FBI chief James Comey in a surprise move that provoked a backlash from lawmakers across both political parties.
And Mueller is not alone in looking into potential money laundering concerning Manafort, with the Senate and House Intelligence Committees also reportedly investigating the topic. Manafort's financial dealings are also being looked into by New York Attorney General Eric Schneiderman and Manhattan District Attorney Cyrus Vance Jr, both Democrats, probing his dealings over potential fraud and money laundering claims.
Manafort, who resigned as Trump's campaign director in August, is believed to have owed as much as $17 million of debt to pro-Russian interests prior to accepting the role with Trump's campaign, according to a Wednesday report from The New York Times. After details emerged of Manafort's business dealings with the pro-Kremlin government in Kiev deposed in the 2014 Maidan protests, he was replaced by the controversial former Breitbart boss Steve Bannon.
Manafort and Trump's son, Donald Trump Jr,, are set to appear before the Senate Judiciary Committee next week as part of the panel's own Russia investigation, in what is set to provoke widespread public interest given the pair's meeting with a Kremlin-linked lawyer who promised Donald Trump Jr. damaging information on Hillary Clinton.