Manafort Could 'Flip' on Trump Now That Judge Has Ruled He Lied to Mueller, Watergate Prosecutor Says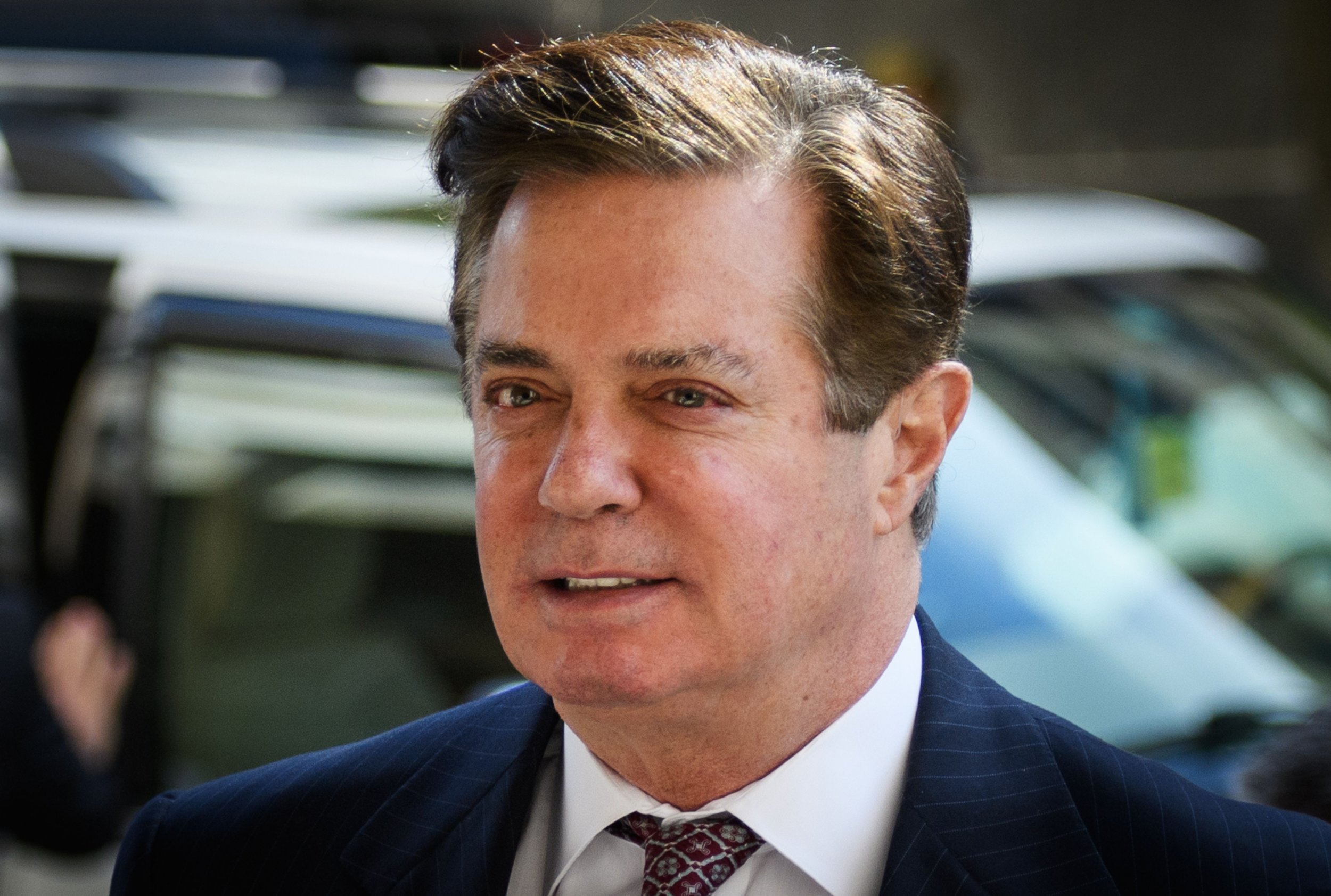 After a federal judge ruled on Wednesday that Donald Trump's ex-campaign manager Paul Manafort lied to prosecutors, former Watergate prosecutor Nick Ackerman weighed in on what it could mean for special counsel Robert Mueller's Russia investigation.
Earlier Wednesday, U.S. District Court Judge Amy Berman Jackson ruled that Manafort, 69, had breached his plea deal with special counsel Robert Mueller by making "multiple false statements" to federal investigators, Mueller's office and a grand jury. In her ruling, Jackson said there was evidence that proved Manafort had lied about his connection with Russian political consultant Konstantin Kilimnik, among other things.
As a result of the verdict, Trump's former aide could now face more severe sentences. Manafort has been detained in Virginia since last June.
During a segment on MSNBC's The Beat, Ackerman told the show's host, Ari Melber, that today's ruling could pressure Manafort to "tell the truth."
"I think there are two big things here. One is, this goes to the very heart of Mueller's investigation," Ackerman said. "It's the two conspiracies that were charged against Russian operatives where you got Manafort now lying about one of those intelligence operatives, Konstantin Kilimnik."
He continued: "What the judge has found is that Manafort lied about the conspiracy relating to the conspiracy to break into the Democratic National Committee to steal records and lied about the conspiracy relating to the social media and the micro-targeting of voters and the use of the voter information that he provided to Kilimnik.
"And I think one of the other big pieces here is that Manafort is going to get hammered with a huge sentence," Ackerman continued. "And the question is, is that going to bring Manafort around to the point where he's going to have to bare all and cooperate to avoid spending the rest of his life in jail."
Clearly surprised at Ackerman's suggestion, Melber interrupted: "You're talking about a double back flip? I mean, that was the thing that made him flip the first time, Nick. It's a breaking news story, but I think a lot of viewers are wondering what you mean?"
"It's never too late to cooperate. It's never too late," Ackerman responded. "So it is not over until it's over and a very heavy sentence like this could wind up basically putting him in a position where he has no choice but to tell the truth."
Watch the MSNBC segment below: