Trump's Ex-Campaign Chief Paul Manafort Had Plan to "Greatly Benefit" Putin's Government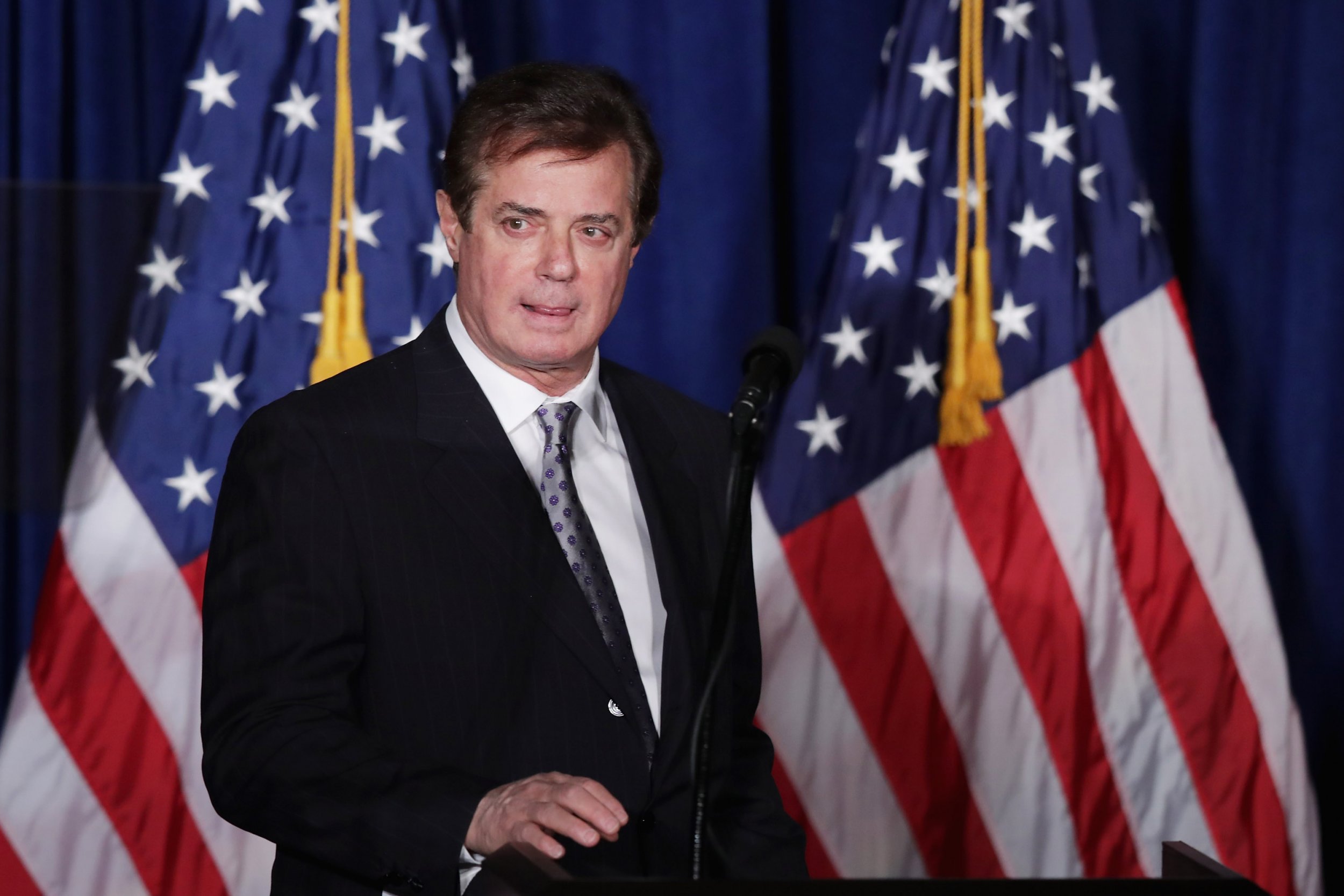 U.S. President Donald Trump's former campaign chairman, Paul Manafort secretly worked for a Russian billionaire and made plans to "greatly benefit" Russian President Vladimir Putin's government, AP reports.
The news agency says it has gained access to business records, including a confidential strategy plan sent to Russian aluminum magnate Oleg Deripaska in June 2005, in which Manafort allegedly proposed influencing politics, business dealings and media coverage to advance the Russian government's interests in the West and within former Soviet states.
"We are now of the belief that this model can greatly benefit the Putin Government if employed at the correct levels with the appropriate commitment to success," Manafort wrote in a 2005 memo to Deripaska, according to AP. His plans, he claims, "will be offering a great service that can re-focus, both internally and externally, the policies of the Putin government."
Manafort makes a number of strategic suggestions in the memos, including lobbying governments, the U.S. in particular, to allow oligarchs to retain control over formerly state-owned assets in Ukraine. He also recommends building "long term relationships" with Western journalists.
Manafort has said his relationship with Deripaska is unfairly reported as inappropriate, while a spokesperson for Deripaska told Newsweek that the relationship between the two was centered on business.
"There was an agreement between Mr. Deripaska and Mr. Manafort to provide investment consulting services related to business interests of Mr. Deripaska, which now is subject to legal claims," the spokesperson says.
The spokesperson declined to specify the timeline of the agreement or whether it had involved the discussion of political benefit for Putin. The legal case referred to appears to be the one filed by Deripaska in 2014, over a dispute with Manafort about the success of an acquisition by Deripaska.
AP reports that Manafort began working for Deripaska a year after the date of the memo, in 2006, prior to Manafort's move as political consultant to Ukraine's former president and Putin ally Viktor Yanukovych.
"I worked with Oleg Deripaska almost a decade ago representing him on business and personal matters in countries where he had investments," Manafort said. "My work for Mr. Deripaska did not involve representing Russian political interests," he added.
Trump's team has denied the suggestion that Manafort served Russian government interests through his role in the campaign. On Monday White House spokesman Sean Spicer dismissed the "intimation" that Manafort's role in the Trump campaign is evidence for collusion with the Russian government on Trump's part on the grounds that Manafort was dismissed as Trump's campaign manager before the final three months of the election.
In 2008, a spokesman for Deripaska denied he had ever hired Paul Manafort's consulting firm.