Manafort Sentence Shows 'Disparity' in How Justice System Treats 'Rich, Powerful' Defendants: Ex-DOJ Official
The 47-month prison sentence given to former Trump campaign chairman Paul Manafort on Thursday reflected a broader inequity in how the criminal justice system treats "rich, powerful" defendants, a former Justice Department official staid.
Speaking on MSNBC's Morning Joe on Friday, Matthew Miller, a former director of the Office of Public Affairs at the Justice Department and now an MSNBC contributor, said that the sentence, much less than the 19.5 to 24.5 years recommended by prosecutors, was indicative of a systematic leniency toward white-collar offenders.
"I think the sentence was a miscarriage of justice," Miller said. "The bigger issue is when you look at the way the criminal justice system works and the different sentences that white collar defendants get versus not even violent offenders, but nonviolent offenders, drug dealers and others, there's a dramatic disparity," he said.
"I think what happens is in a lot of these cases, you have a judge like T.S. Ellis who looks at a defendant like Paul Manafort, sees someone rich, powerful, nearly 70 years old and looks at a version himself...and they look at young, black defendants who are also convicted of nonviolent offenses and they see a threat, and you see that in sentencing."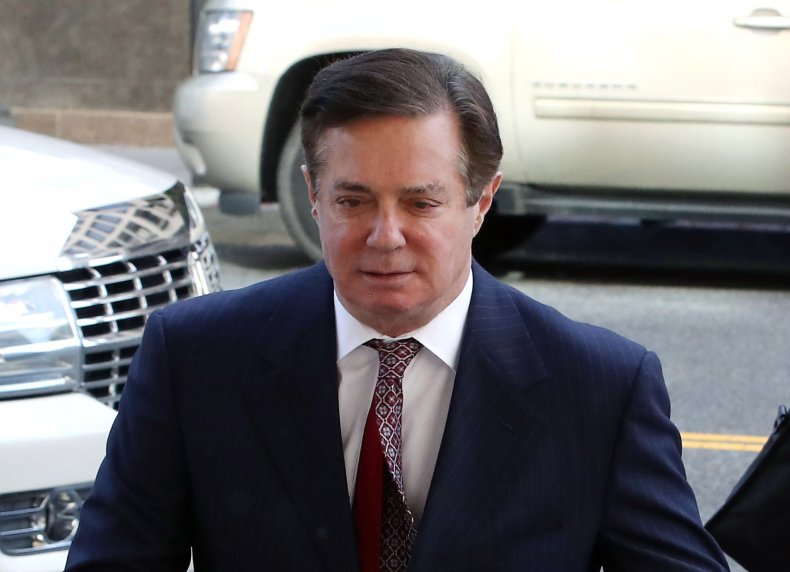 Manafort, whose prosecution is the most-high profile yet in special counsel Robert Mueller's investigation, must pay $24 million in restitution and a $50,000 fine.
Manafort's 47-month sentence for conviction on charges that he hid $55 million in accounts outside the country, defrauded banks and did not pay millions of dollars in taxes, prompted a quick backlash.
Remarks by NBC News legal analyst Ari Melber mirrored Miller's.
"Paul Manafort's lenient 4-year sentence—far below the recommended 20 years despite extensive felonies and post-conviction obstruction—is a reminder of the blatant inequities in our justice system that we all know about, because they reoccur every week in courts across America," Melber tweeted on Thursday night.
Representative Alexandria Ocasio-Cortez and Edward Snowden also tweeted about the sentence.
Monica Lewinsky, the former White House intern whose sexual relations with then-President Bill Clinton were the focus of a political scandal and investigation, also chimed in. She has previously talked about being threatened with prison time if she refused to cooperate with investigators looking into Clinton's statements about their relations.
"Yup. I had been threatened w/ 27 years for filing a false affidavit + other actions trying desperately to keep an affair private," Lewinsky wrote.
Statements from sentencing Judge T.S. Ellis that Manafort had "lived an otherwise blameless life" also drew fire. The Atlantic published a story detailing Manafort's advocacy for the tobacco industry and his advising former Ukrainian president Viktor Yanukovych.
Manafort still faces sentencing on two conspiracy counts in Washington D.C. next week, and D.C. District Court Judge Amy Berman Jackson might be less sympathetic than Ellis, according to reports.
Last month Berman commented on Manafort's having given false statements to investigators, something he has reportedly done three times, whichJackson said raised questions about his loyalties.
"To me, this is definitely an example of a situation in which the Office of Special Counsel legitimately concluded he's lying to minimize things here, he's not being forthcoming, this isn't what cooperation is supposed to be," she said.