Donald Trump's Russia Ties: How Is Paul Manafort's Work in Ukraine Connected?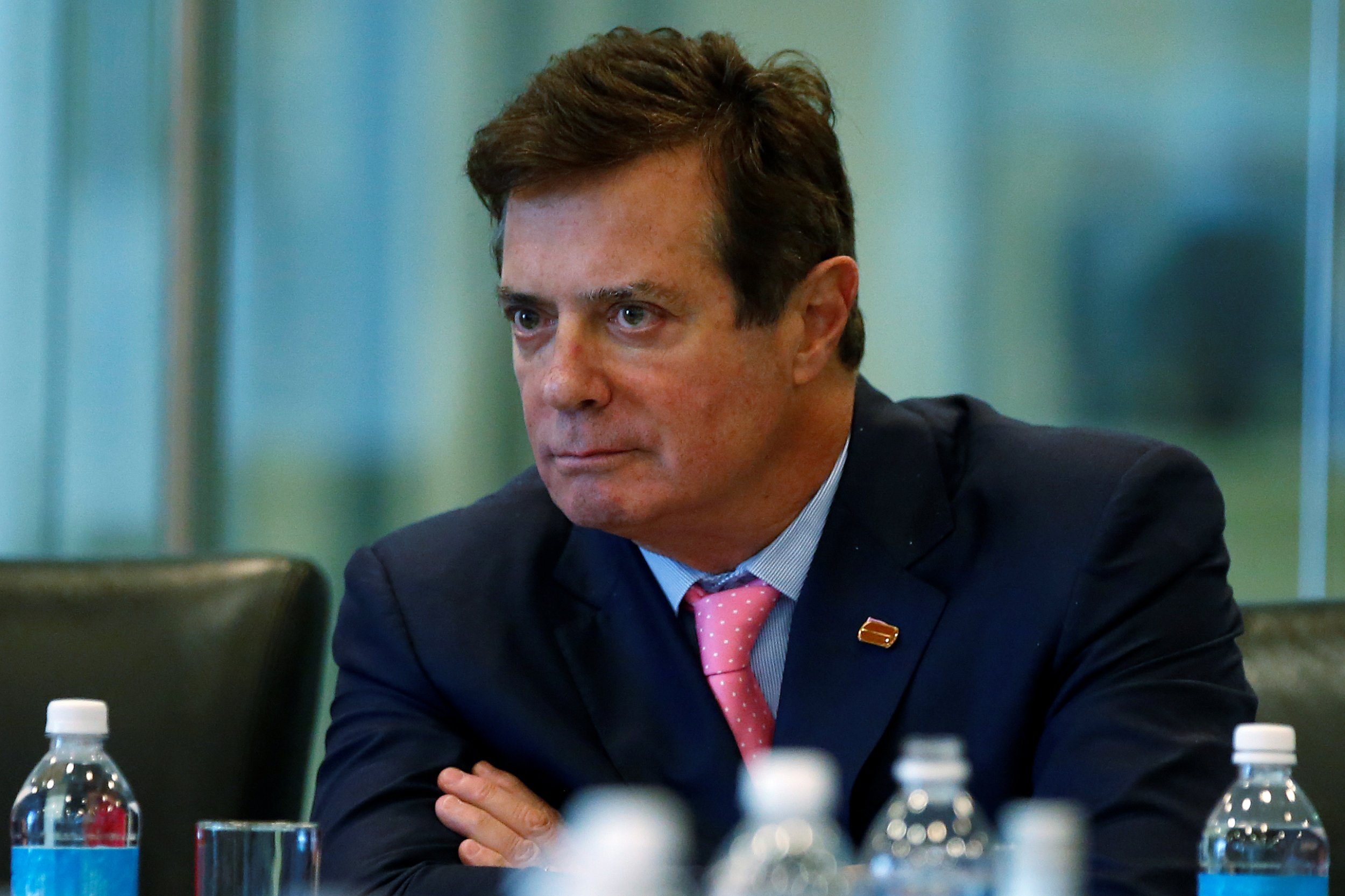 At first glance, the indictments issued October 30 against former Trump campaign manager Paul Manafort and his protégé, Rick Gates, seem to have little to do with last year's presidential campaign. The notion of "collusion" between Donald Trump and a Russian government eager to smack down Hillary Clinton is altogether absent from the case against the two. But first impressions can be misleading. There are many ties linking Team Trump to Team Putin, and Gates and Manafort are central to them. The latter was Trump's most powerful political operative at a crucial juncture in the campaign when he needed to secure the Republican nomination. And Gates, his deputy, was there for the whole ride.
What attracted Robert Mueller's attention—and why this is relevant to his charge as special counsel—is that allies of Russian President Vladimir Putin paid millions of dollars to this duo as part of their effort to impose Moscow's will on neighboring Ukraine. Mueller, several former prosecutors believe, cast his first net to catch Manafort and Gates to pressure them into providing more information about Putin's operatives and their relationship to Trump and company. Mueller also signaled that this is just the first salvo in a much longer campaign.
In decades past, Manafort was an old hand among Republican operatives and a spin doctor for foreign dictators. He was a leader of the so-called "torturer's lobby," representing a true rogue's gallery, including the Democratic Republic of the Congo's (then Zaire's) Mobutu Sese Seko, the Philippines' Ferdinand Marcos and Somalia's Siad Barre.
Related: Ex-CIA director Michael Hayden says Papadopoulos is the "big one"
Then Manafort became involved in Ukraine, at a politically fraught moment in the former Soviet Republic's young history. As Ukraine's (pro-Russian) President Leonid Kuchma's second term was coming to end, Kuchma made a deal in 2004 with Putin to create a new company—a Ukrainian-Russian joint venture, registered in Switzerland, called RosUkrEnergo (RUE)— to bring in gas from Turkmenistan.
Gazprom, Moscow's powerful, state-owned gas company, orchestrated the deal. The gas from Turkmenistan would pass through its own own pipeline on Russian territory; it owned 50 percent of RUE, with 45 percent owned through a complex arrangement of shell companies controlled by Ukrainian oligarch Dmitry Firtash, an ally of Putin's and former Ukrainian President Vladimir Yanukovych. This arrangement was about far more than gas. While RUE was being set up, Kuchma was also grooming a potential political successor in Viktor Yanukovych, his prime minister.
Enter Manafort, who had done informal work for Trump at the turn of the century as a partner of Nixon devotee Roger Stone, lobbying against a rival casino—lobbying that Trump failed to properly disclose and for which he was fined. At this point, in the mid 2000s, Manafort was in Ukraine to do work for Rinat Akhmetov, Ukraine's richest man for much of the past decade and a key Yanukovych supporter. But he was also there to run the political campaign of Yanukovych and his party, the pro-Russian Party of Regions, which was also heavily backed by Akhmetov. In the process, Manafort would become a partner with a host of Ukrainian and Russian oligarchs connected to Putin and working for Yanukovych, including some with links to Firtash, as well as to Russian organized crime, according to claims later brought in court in the southern district of New York.
Ukraine's Supreme Court found that Kuchma tried to fix the 2004 election for Yanukovych through widespread election fraud. But Ukrainians took to the streets and the court demanded a redo, one which Yanukovych lost in what would become known as the Orange Revolution. But Manafort stuck around, trying to rehabilitate Yanukovych over the years and work his political magic for the Party of Regions.
When Manafort started working in Kiev, he brought along Gates. The two helped the Party of Regions get candidates elected to the parliament, working with various Yanukovych and Putin allies; they coached candidates on messaging and talking points and helped campaigns with polling.
According to a lawsuit later brought in the southern district of New York, they also worked with reputed Putin-linked mobsters and oligarchs in an alleged money-laundering scheme. RUE—the entity run by Firtash—was the conduit through which gas came from Central Asia through Gazprom's pipes to Ukraine. The suit alleged that, in the process, Gazprom sold gas at a relatively low price to RUE, but then Firtash would sell gas directly to Ukraine at a much higher rate. The profits, according to court filings, were then used to bribe and control Ukrainian politicians, bending them to Putin's will, and getting them to back Yanukovych and the Party of Regions.
While Firtash was the public face of RUE and other related shell companies, the Russian mafia was allegedly partnering with him to move the money behind the scenes, according to court documents, government records, leaked diplomatic cables and multiple press reports. According to an indictment in the U.S. district court in northern Illinois, they laundered billions in this way to hide the money being used to corrupt Ukraine's political system and keep Kiev pliant toward Russia. Firtash, according to the court documents, leaked cables and press reports, was rewarded for his role with billions in credit from Kremlin-linked banks so that he could extend his influence on behalf of Putin, Yanukovych and the pro-Russia Party of Regions.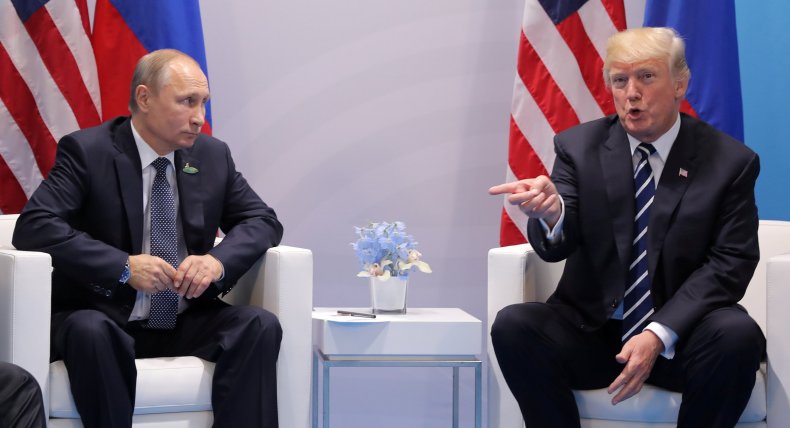 All this money would greatly upend the political balance of power in Kiev and tilt Ukraine's politics towards Moscow. And that greatly benefitted Manafort and Gates, who were running political campaigns for both Yanukovych and the Party of Regions. They were paid millions for their work by the Party of Regions, which had tons of cash thanks, in part, to funds coming in from the gas scheme.
This arrangement infuriated many Ukrainians. Politicians not in Putin's pocket resisted. This led to a major dispute in January, 2006, in which Russia shut off the flow of gas into Ukraine. But Putin and his henchmen in Kiev emerged from it with terms even more favorable to carrying out their scheme: Gazprom struck a new deal that made RUE the exclusive direct supplier of all Russian and Central Asian gas imports, one that would sell to a new joint venture between RUE and Naftogaz—Ukraine's state-run equivalent of Gazprom—called UkrGazEnergo. In turn, UkrGazEnergo would sell all the gas going to Ukraine's industrial customers, while RUE would sell to Naftogaz to serve Ukraine's residential and municipal customers. This served to dramatically increase the corrupt markup opportunities further cheating and enraging Ukrainians, according to a Ukrainian parliamentarian whose committee investigated the scheme, as well as numerous subsequent press accounts.
Yanukovych and his Party of Regions, fueled in part by the gas money, won more and more seats during Manafort's tenure as an adviser, weakening pro-Western, pro-U.S. politicians. This did not sit well with Yulia Tymoshenko, a pro-Western politician who rose to become Ukraine's prime minister in 2007 and tried to shut down the spigot of corrupt Russian money and influence. As she moved to fight this scheme, getting the gas generated funds out of the country became even more important to the people involved.
Manafort and Gates allegedly were involved in moving money to the U.S. as part of this overall gas scheme, according to court documents generated in a case Tymoshenko later brought in the southern district of New York. The suit claimed that funds laundered out of Ukraine helped her political opponents undermine her. They did so through several deals in 2008 involving Manhattan properties. The court documents detail how Manafort controlled a shell corporation that allegedly was part of the machinery that pushed money into real estate on behalf of Firtash and their mutual partners, with Firtash in one case laundering some $25 million in a deal involving the Drake Hotel. Manafort also allegedly used one of the shell companies he set up—cited in the Mueller indictment—to make a cash purchase of a $3.675 million Manhattan apartment in 2006, an apartment that was in, of all places, Trump Tower.
Over time, Manafort and Gates's effort to rehabilitate Yanukovych and his party were coming to fruition, despite some success by Tymoshenko in cracking down on their efforts. In 2010, flush with cash from the gas schemes, Yanukovych won the presidential election, defeating Tymoshenko in a runoff. Not long afterward, Tymoshenko lost her position as prime minister in a vote of no-confidence. And in the wake of his victory, Yanukovych worked to restore the gas scam and undo many of the changes brought by the Orange Revolution. Most notably, in December 2010, Tymoshenko was retroactively charged with abusing her power as prime minister, and after what the U.S. and many other countries called a politically motivated show trial, she was sentenced to seven years prison in October 2011.
Manafort and Gates lobbied U.S. lawmakers on behalf of Yanukovych's government from 2012 to 2014, defending the imprisonment of Tymoshenko and trying to discredit her. They also tried to improve the image of Yanukovych and Ukraine, lobbying paid in part by Yanukovych ally Rinat Akhmetov; they also did this without disclosing their lobbying activities as required by U.S. law, one of the crimes Mueller has charged them with.
Tymoshenko fought back: During her trial and from prison, she filed the lawsuit in a U.S. District Court in Manhattan in April 2011; in it she names Firtash, Manafort, Gates, Yanukovych and others as defendants, arguing that the proceeds from their crimes, including the Manhattan real estate scams, were used to harm her, resulting in her defeat and imprisonment. The court ultimately rejected that claim in November 2014, saying it failed to meet higher-than-average Racketeer Influenced and Corrupt Organizations Act standards, and that even if what she alleged were true, there were major jurisdictional issues with the case. But the court did not reject her core allegation—that some of the money that passed through "the U.S. Enterprise [a reference to the gas cabal's U.S. money laundering]'' was "funneled back to Ukraine" and used as "financing" for Tymoshenko's "persecution." It noted that those factual allegations in her complaint were "well pleaded."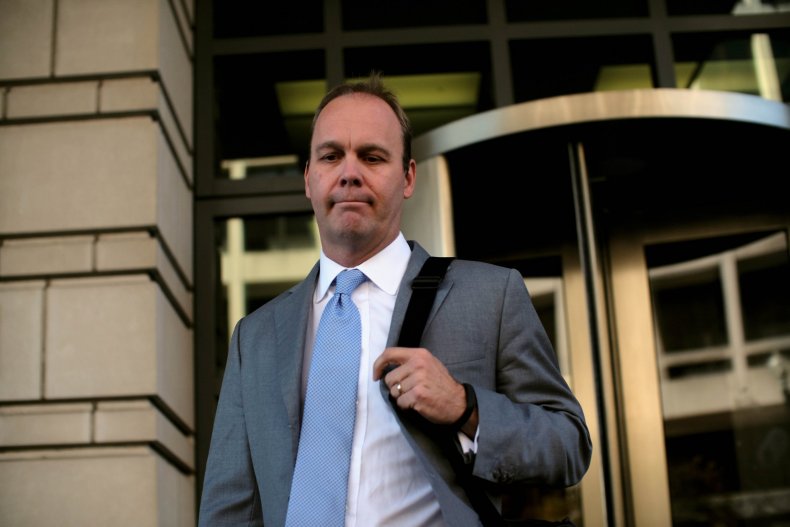 In the spring of last year, Manafort came to the Trump campaign as the New York real estate mogul closed out the primaries, clinched the Republican Party's presidential nomination and began the general election campaign against Hillary Clinton. He was a major influence on Trump (the driving force in selecting Mike Pence as vice president) and also brought Gates with him.
Both were hired despite years of questionable work in Ukraine. Trump ran arguably the most pro-Russian campaign of any major party nominee since the end of World War II. The only change that the campaign insisted on for the 2016 Republican Party platform was to weaken statements of support for Ukraine in its conflict with Russia. For example, it softened a call to provide Kiev lethal military aid to combat Moscow's incursion, calling instead for "appropriate assistance." Though both Manafort and Gates eventually resigned from the Trump campaign because of their Ukrainian and Russian ties, both men seem to have had access to Trump well after their formal roles ended.
As a result of his activity in Ukraine, Manafort came under multiple Foreign Intelligence Surveillance Act–warrant surveillances, starting in 2014. As he was working for Trump, he is alleged to have made false statements to the Justice Department about his lobbying activities on behalf of Ukraine, according to the Mueller indictment. On that count and others, Manafort has pleaded not guilty.
He now faces a choice: go to trial to prove his innocence or cop a plea and cooperate with Mueller's ongoing investigation, telling the special counsel what (if anything) he may know about Trump and his campaign's connections to Russia.