Was Paul Manafort Flipped by the Russia Probe Special Counsel?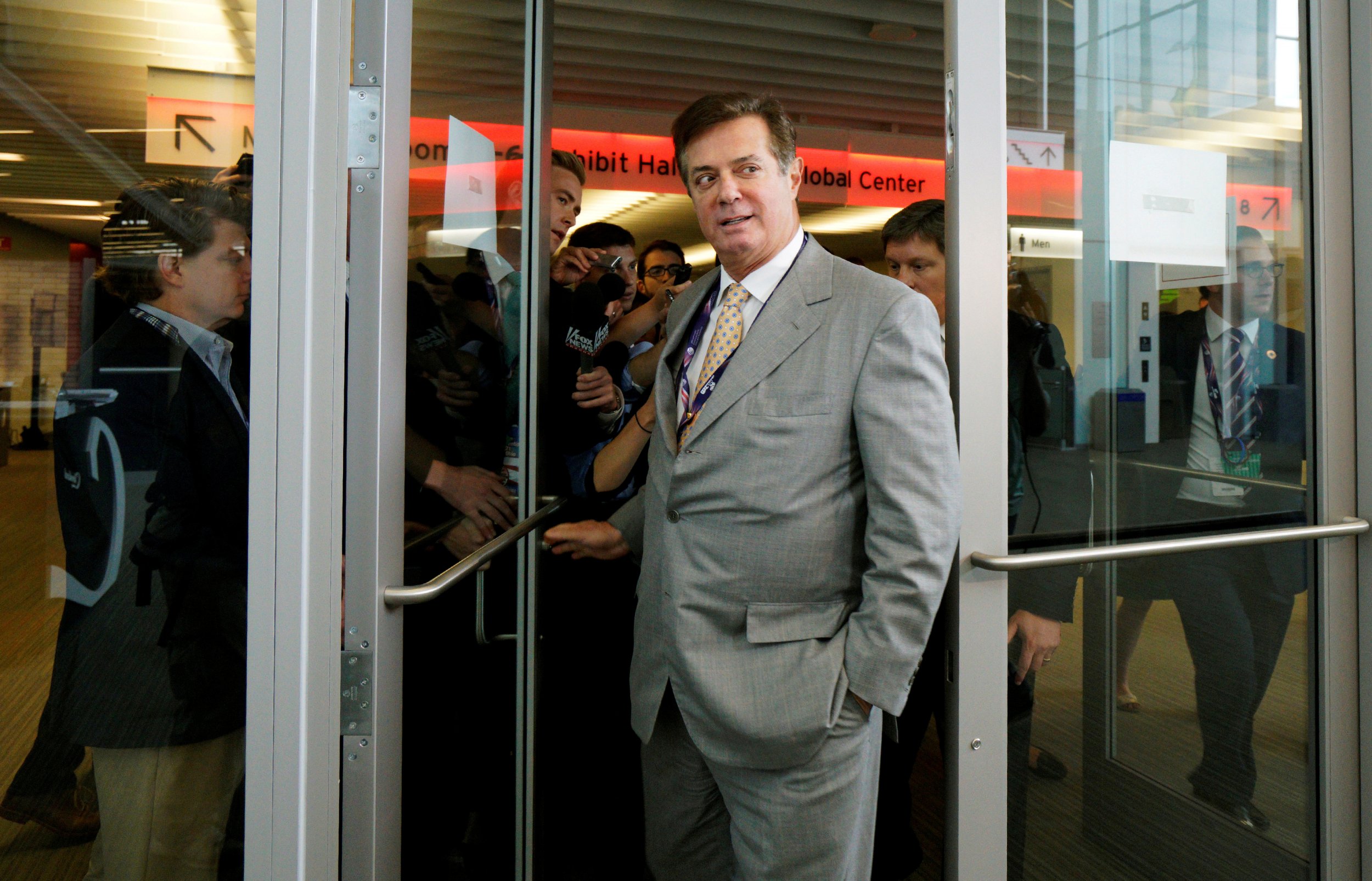 Robert Mueller, the special counsel leading one of the investigations into Russia's meddling in last year's election and its alleged ties to President Donald Trump's campaign, has been trying to "squeeze" former Trump Campaign Manager Paul Manafort for information, Bloomberg reported Thursday evening.
The report, citing "people familiar with the matter," indicates that Manafort has been cooperating with Mueller's team and was the one who three months ago disclosed that the now infamous Donald Trump Jr. meeting had taken place. The June 2016 meeting at Trump Tower in New York City was set up to gain potentially damaging political opposition research on Hillary Clinton from the Russian government.
As Mueller's team issues subpoenas for a grand jury in Washington, Manafort reportedly has been providing information. It's possible another person in Trump's inner circle could be called upon by congressional investigators: Trump's longtime personal assistant, Rhona Graff.
While working for the Trump campaign last year, Manafort, a 68-year-old longtime political consultant who's faced scrutiny for his ties to oligarchs in Ukraine and Russia, was reportedly also responding to a congressional request for information about Russia. Manafort forked over more than "300 relevant documents to Congress," according to Bloomberg.
Despite such disclosures, FBI agents under orders from Mueller's team raided Manafort's Virginia home early July 26, one day removed from his testimony before the Senate Intelligence Committee. Tax documents and banking records were reportedly removed from his home.
The probe by Mueller, who was appointed by Deputy Attorney General Rod Rosenstein in May, covers the Trump-Russia scandal and examines the president's real estate dealings with Russians, the firing of former FBI Director James Comey and the dismissed National Security Adviser Michael Flynn's work in foreign countries.
In addition to Manafort discussing the Trump Jr. meeting months ago, the president's son himself early last month tweeted about it as a New York Times report on the matter was set to be published. Trump Jr. initially had stated that the meeting was solely about adoptions, but the Times report showed he "loved" the idea of obtaining potentially incriminating information on Clinton to aid his father's campaign.
The Times also reported that government officials had learned of the meeting from a revised disclosure form from White House Senior Adviser Jared Kushner, the president's son-in-law, who had previously failed to disclose his meetings with Russia's ambassador to the U.S. and the head of a Russian bank during the presidential transition last year.
It's possible that Rhona Graff, Trump's long-serving personal secretary, could also face questioning during the Russia investigations, according to ABC News. Graff has worked for the Trump Organization for almost 30 years and has become a senior vice president whom ABC described as a supposed "gatekeeper" to Trump. Graff was also mentioned in an email chain regarding the Trump Jr. meeting with the Russian lawyer.
An attorney working as outside counsel for the Trump Organization told ABC that Graff had not yet been contacted by congressional investigators, but Representative Peter King (R-N.Y.), a member of the House Intelligence Committee, indicated Graff's importance.
"Since her name is in the email, people will want her to answer questions," King said. "If you go into Trump Tower, you're going to mention her name."