Mike Meyers Makes Directorial Debut. He's Spent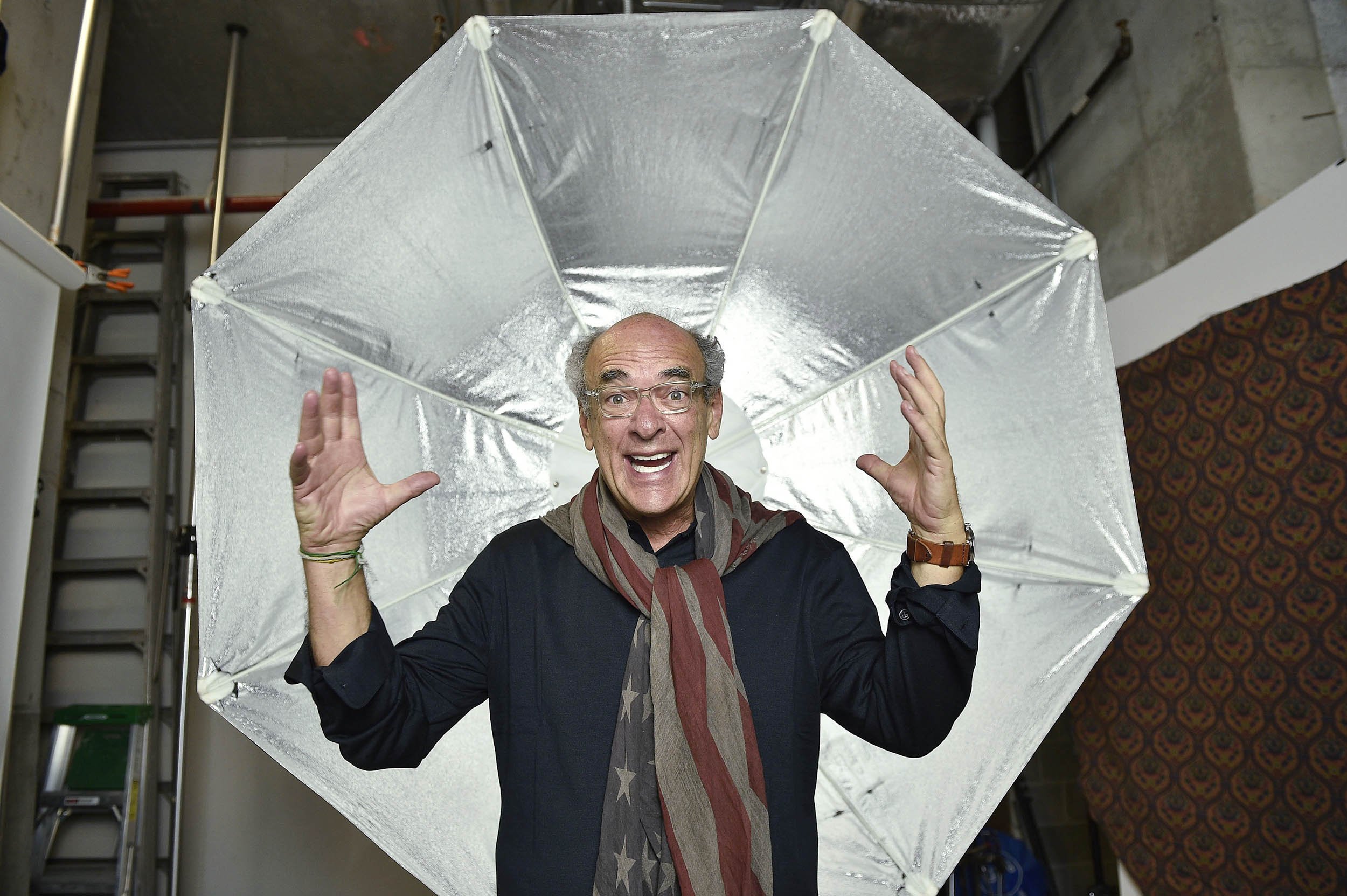 The first time Shep Gordon appeared in Newsweek was as a pivotal figure in the Great College Prank of 1964. He and his State University of Buffalo fraternity brothers were protesting the Thallus of Marchantia's first visit to America. Acting on a rumor they had started that the Arabian sultan was a corrupt anti-Zionist, Gordon and his pals stood around the Greater Buffalo International Airport with picket signs that read "MALICE TO THE THALLUS" and "THALLUS, GO BACK TO YOUR PALACE."
A thousand or so banner-brandishing classmates joined them. As did a large contingent of Cheektowaga police. When the Thallus's plane touched down from LaGuardia, a student played a bugle call and chaos ensued. Glass shattered, seats were slashed and bystanders jostled. The Thallus—business suit sheathed in a white trenchcoat, head crowned by a keffiyeh—was met by two policemen, who led him to the mayor's chauffeur-driven limo. Meanwhile, one of the rampaging protesters was arrested and he rolled. He confessed it was all a hoax: Thallus of Marchantia is actually the name for the stem of a liverwort, and the potentate in the headwear was really Artie Schein, Gordon's frat-mate.
"Artie was booked for disorderly conduct, fined and suspended," Gordon recalls wistfully. "I got off with a laugh."
Though Schein and the Thallus have long since faded from public memory, Gordon's schemes have never stopped making news. The veteran talent manager masterminded the careers of Alice Cooper, Teddy Pendergrass, Blondie and (for nine days) Pink Floyd; produced films of Robert Altman, Wes Craven and John Carpenter; and launched the celebrity chef craze with Emeril Lagasse and Wolfgang Puck. On Friday, his diverse career will be celebrated with the release of the documentary Supermensch: The Legend of Shep Gordon, Mike Myers's directorial debut.
In Gordon's case, the word diverse almost seems too limiting. He has cooked dinners for the Dalai Lama, dated Sharon Stone, resuscitated the finances of Groucho Marx, smoked weed with Willie Nelson, shared custody of a cat with Cary Grant and gotten slugged by Janis Joplin while she was boinking Jimi Hendrix on the roof of the Hollywood Landmark Hotel. (Gordon had misinterpreted Joplin's screams and thought he had come to her rescue). Yet, until Myers intervened, he had never been famous. "Mike had been asking me to do this documentary for six years," says Gordon, who had held out on the grounds that fame scared him. "I always said no, but then after a near-death experience that landed me in the hospital I started to feel a little sorry for myself." He winks mischievously. "I wasn't getting invited to celebrity golf tournaments."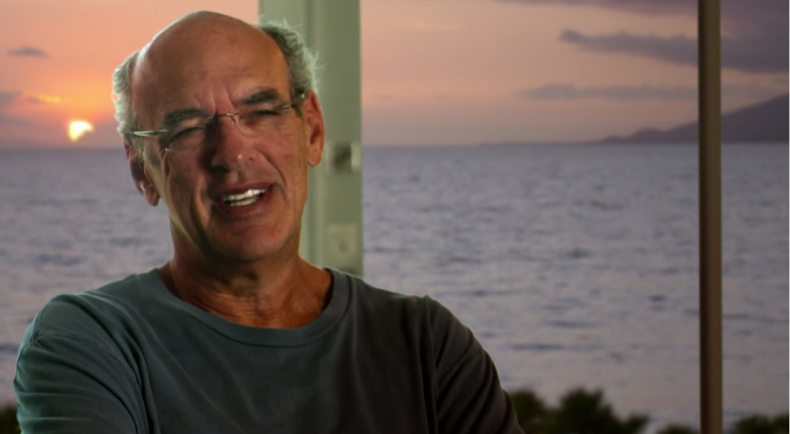 In Supermensch, Myers says Gordon is what would happen "if Brian Epstein, Marshall McLuhan and Mr. Magoo had a baby." When I meet the 68-year-old love child in an Austin conference room, he's sipping a half-decaf, half-regular Venti from Starbucks. "I drink a lot of coffee," he says, sighing slightly. (At home, in Maui, he drinks Kona). For all his caffeination, the tall, perpetually tan entertainment industry maverick is the embodiment of malia, Hawaiian for calm.
The actor Michael Douglas was the first to call him a "mensch"—from a Yiddishism for a person of integrity. But Gordon was embarrassed by the film title. "It had an arrogance to it that didn't fit in my skin well," he says. He reconsidered after hearing one of the movie's tag lines: We hope this will bring out the mensch in everyone.
Before his escapades with the Thallus, Gordon was a Long Island mama's boy. Mama was a "tough Jewish lady, just a cruel old lady" who never let him bring friends to the house. After graduating from college, he moved to California with the idea of becoming a corrections officer. That idea died hard. During his first day on the job, he played softball with a rough bunch of juvies and "sort of became the softball."
He drove to Los Angeles and set up camp at the Hollywood Landmark, where he sold marijuana. His clients included Hendrix, the Jefferson Airplane and The Doors. Hendrix advised Gordon to use a more legitimate job as a cover. The guitarist asked his dealer: "Are you Jewish? Become a manager." Gordon latched onto the not-yet-electric shock rocker Alice Cooper, and switched careers when his pot business literally went to pot.
Then Gordon turned Cooper in a rock god revered by kids and reviled by their mothers and fathers. Soon he was pulling strings for singers Pendergrass, Luther Vandross and Anne Murray. To land Pendergrass as a client, he said, "I can get higher than you. I got more beautiful women than you. I can get drunker than you, and when you collapse and the cash is in your pocket from the show, I'll still be up to get the cash out to make sure it's safe, so you don't get robbed." Then Gordon proved it by going on a three-day drink-and-drug bender that left him still standing, and Pendergrass in a dazed heap. While managing Pendergrass, he helped break up the sinister Chitlin' Circuit that had been holding African-American acts hostage, and got taken hostage by hired thugs who held guns to his head.
Supermensch details all these adventures, as well as his side moves into independent film (Cool as Ice, The People Under the Stairs, They Live, The Moderns) and foodie culture. It was the great French chef Roger Verge of Moulin de Mougins fame who introduced Gordon to the pleasures of cooking and the intricacies of hosting fab dinner parties. "Roger was the first person I'd ever met who was both successful and happy," he recalls. In the film, the comic Tom Arnold describes a luau at Gordon's compound in Maui: "Sure enough, there was Arnold Schwarzenegger and Sylvester Stallone. It was like being at Madame Tussaud's with a pig." Gordon now oversees the careers of a galley full of world-class chefs.
He met Myers in 1991 on the set of Wayne's World. Myers wanted to use Cooper's classic School's Out on the soundtrack. Gordon wanted Myers to replace it with his client's latest single, Feed My Frankenstein. (Myers eventually caved). They've been tight ever since. Gordon loves the "We're not worthy" line that Wayne and sidekick Garth salaam to Cooper in the film. "Since that movie came out," he says, "we've never walked through an airport without getting at least a hundred 'We're not worthy's."
Playful and adoring, Supermensch is closer in spirit to Austin Powers: International Man of Mystery (1997) than Myers' last project, The Love Guru, a 2008 stinker so unfunny it should be renamed SuperStench. At the heart of this study is the idea that Gordon, a lifelong bachelor, has always wanted a baby. Things get a little weird: Myers sees Gordon as a father figure. During one scene, Myers talks about going through a rough patch in his life (his dad had just died) and how Gordon took care of him for months "as if I was a baby chick that had fallen out of the nest." Cooper may have been the most mixed-up baby chick of all. "If anyone knows about Shep, it's me," he told me after the premiere of the new documentary Super Duper Alice Cooper (these "Super" biopics are being released simultaneously). "In fact, you shouldn't talk to anybody else. I know where all the bodies are buried. We each had different demons that we dealt with."
In 1977, the hard-drinking Cooper became one of the first rock musicians to enter rehab. Gordon was so horrified by the state of Cooper's fellow patients that he'd get crocked before every visit. "It was a real role-reversal," Gordon says. "He'd be in the hospital, but he'd have to help me open the door."
Among Gordon's brainstorms was to have Cooper shot out of a cannon at a stadium concert in Pittsburgh. He had two dry runs with a dummy—both of which ended in disappointing thuds. The night before the show, Cooper fretted to Gordon: "Forty-thousand people will be waiting to see me shot across the ballpark. What are we going to do?"
Gordon said, soothingly: "Go to sleep, Alice. I'll figure it out."
Which he did. Outside their Pittsburgh hotel rooms was a glass case full of fire extinguishers. "The next morning I told Alice, 'We're gonna treat the cannon like it's a giant penis,'" says Gordon. "I explained, 'You'll straddle the barrel and rock back and forth. We'll rig the cannon so that foam from the extinguishers will spurt out over everyone near the stage. Parents will hate it. It'll be fantastic!'"