Manager Asks Workers for $30 for Millionaire Boss's Birthday, Sparks Fury
A manager's request to their employees to all chip in for a supposedly lavish lunch to honor the company's owner's birthday sparked outrage on the internet.
In a Reddit post shared on Thursday, one of the employees who goes by the username noahsygg, explained that the manager specifically asked they all pay $30 each towards the lunch party.
In the post, which has so far reached 33,100 upvotes and 1,844 comments, the employee further explained that while the boss is a "millionaire" and could afford to fund the party for themselves, for them to be able to chip in means giving up half of their weekly food budget.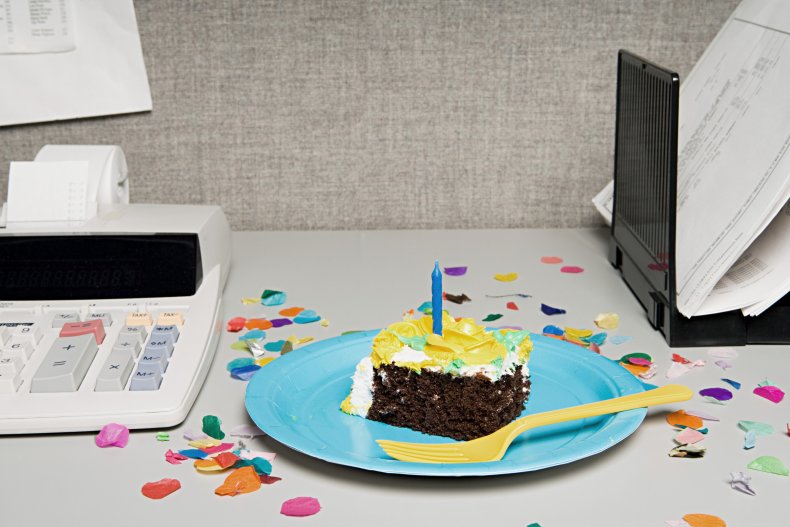 "He is super wealthy. I work two jobs and 70 hours a week. The party start time is 1.5 hrs before my start time," the employee wrote on the post.
"I would have to give up two hours of precious sleep that I already get way too little of and money which I also have too little of. If it was $5 or $10, that's one thing. I'm not giving up half of my weekly food budget for someone who hasn't done anything for me besides cutting my hours. I feel like I'm in the twilight zone and I can only vent to you folks," they added.
Most users didn't hesitate to pick a side and point fingers at the manager. One user, DentureMaker, commented: "Ask her if everyone is putting in $30 for your upcoming birthday." And HGLatinBoy added: "Yeah seriously you can get decent steak for yourself for those $30."
According to data from the Bureau of Labor Statistics published in February 2022, the price for sirloin steak in 2021 was $11.06 dollars per pound, which means the observation made by the Redditor is accurate.
The same survey found that the price for a sirloin steak in 2002, 20 years ago, was less than half the price it is now at $5.45.
Another user, InevitablyPerpetual, pointed out: "For 30 bucks, I could get two semi-decent-ish steaks, some potatoes, a head of romaine, a cheap bottle of wine or some other drink, and have a VERY nice dinner. Who the hell needs 30 bucks from every employee for a LUNCH!?"
Another user, Multicron, joked: "Bonus points: the millionaire did pay for the party and the office manager is pocketing all the cash."
While other users went straight to the point. Ricky___Spanish commented: "I wouldn't spend a dollar on [anybody] at work. Everyone that's there has a job, buy your own s***," and donkeydoozy answered: "Coworkers and bosses are not the same."
"Came here to say this. What if this manager owes his dealer a couple hundred or something?" Dirtyjavis joked. While AstrixRK tried to explain what the real purpose of the party was: "You're missing the point, the party wasn't the owner's idea, it was the idea of someone looking for a promotion trying to suck up."
Newsweek has reached out to noahsygg for comment.