Manchester Attack: Ariana Grande Fans and Their Families Describe Chaos and Confusion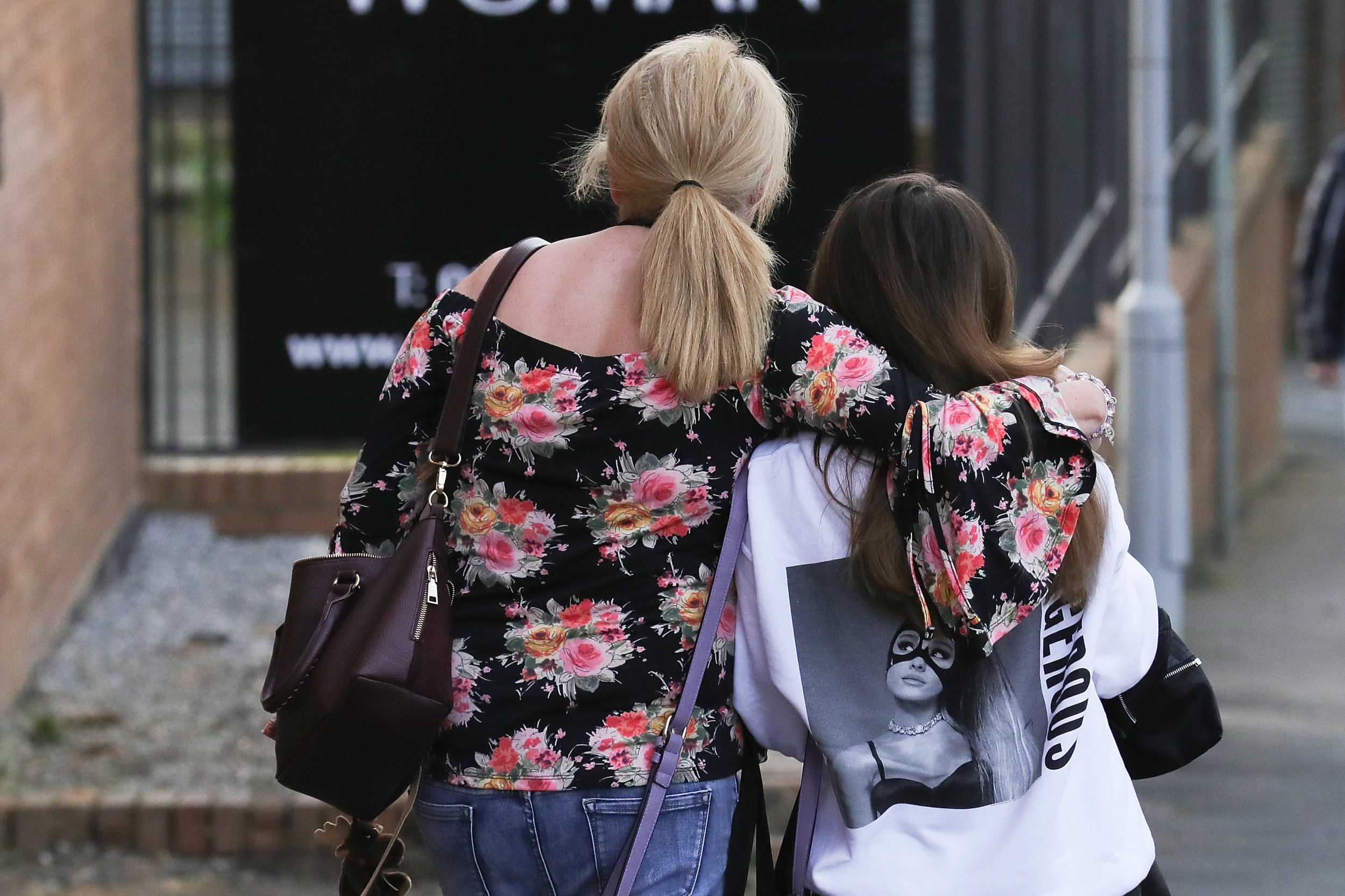 Witnesses described scenes of chaos and confusion after a suspected suicide bomber attacked an Ariana Grande concert on Monday at Manchester Arena.
The explosion occurred around 10:35 p.m. local time, as fans were leaving the venue. "We were making our way out, and when we were right by the door, there was a massive explosion, and everybody was screaming," Catherine Macfarlane told Reuters.
"It was a huge explosion—you could feel it in your chest. It was chaotic. Everybody was running and screaming and just trying to get out."
Greater Manchester Police said the attacker detonated an improvised device in the foyer of the arena, an area open to the public that connects to the Manchester Victoria rail station. The foyer usually operates as a meeting spot for parents waiting to collect their children.
"We were stood at the top of the stairs, and the glass exploded. It was near to where they were selling the merchandise," Emma Johnson, who went with her husband to pick up her children, aged 15 and 17, told BBC Radio Manchester.
"The whole building shook. There was a blast and then a flash of fire afterwards. There were bodies everywhere."
Related: What we know so far about the Manchester blast
Andy Holey, who had gone to the arena to pick up his wife and daughter, told BBC News the explosion happened near the box office at the entrance to the arena. "An explosion went off, and it threw me about 30 feet from one set of doors to the other set of doors," he said. "When I got up, I saw bodies lying on the ground. My first thought was to go into the arena to try to find my family."
Holey managed to find his family, but several parents are still looking for their children. Those who lost track of their friends and relatives in the aftermath of the explosion were told to go to nearby hotels, where many sought refuge and stayed overnight. Others are still looking for any news about their relatives, as the list of victims was not public at the time of publication.
The Manchester Arena is one of the largest concert venues in the U.K., with a full capacity of 21,000 and 18,000 for concerts. It is unclear how many people attended the concert Monday, but those who were seated in the arena's upper tier had to wait several minutes before being able to exit the venue after the explosion.
Laura Bruce, who attended the concert with her sister Amy, told The New York Times: "Because we were higher up, we could not get out for five minutes. When we came out, a man walked past us just covered in blood."
Police say the suicide bomber was male but have yet to establish whether he was acting alone or as part of a network.
"We have been treating this as a terrorist incident," Chief Constable Ian Hopkins said in a statement Tuesday. "Families and many young people were out to enjoy a concert at the Manchester Arena and have lost their lives. Our thoughts are with those 22 victims that we know have died, the 59 people who have been injured and their loved ones. We continue to do all we can to support them."