Manchester Attack: World Leaders Condemn 'Heartbreaking' and 'Horrific' Bombing at Ariana Grande Concert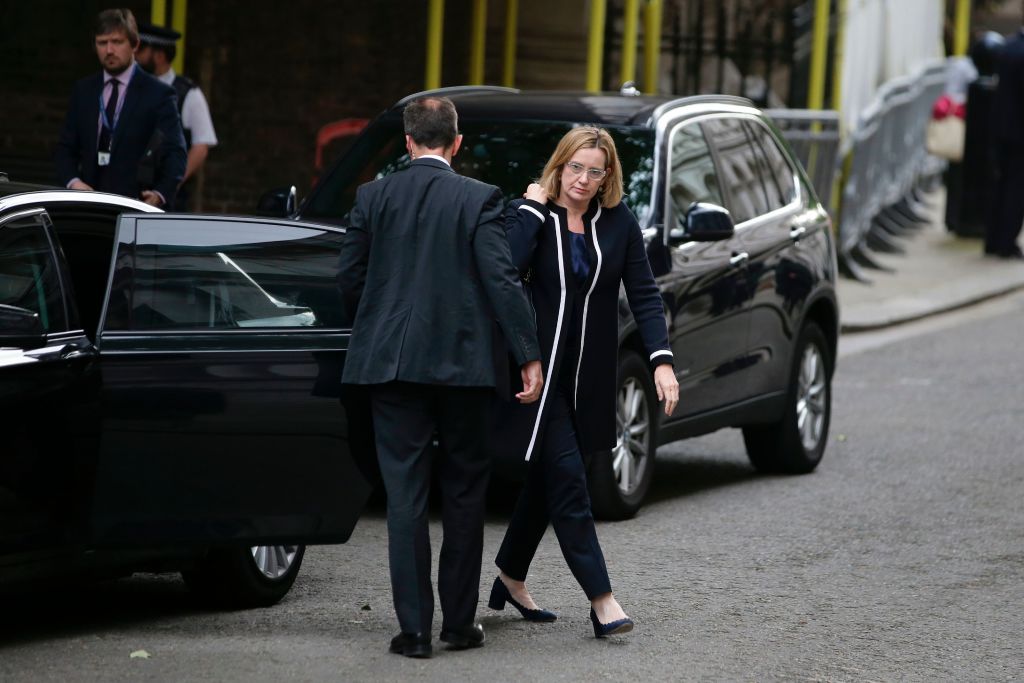 World leaders have condemned a bomb attack at a pop concert in Manchester that left 22 dead and 59 injured, and expressed condolences for the victims.
The bomb was detonated in the foyer of the Manchester Arena at the end of a concert by U.S. singer Ariana Grande. Greater Manchester Police said the attack was perpetrated by a lone male who died at the scene after detonating an improvised explosive device.
British Home Secretary Amber Rudd said in a statement shortly after the attack: "My thoughts are with all those affected by this barbaric act. The full details of exactly what happened are still emerging, but I am proud of the police and first responders who reacted to this tragic incident so swiftly."
Prime Minister Theresa May is to chair a meeting of the COBRA emergency committee on Tuesday morning. Britain's political parties suspended campaigning for the June 8 general election.
Read more: Donald Trump says the people behind the Manchester attack are "evil losers"
Scottish first minister Nicola Sturgeon described news of the attack as "heartbreaking."
"My thoughts are with all those who have lost loved ones or been injured in this barbaric attack," she said. She has also called an emergency meeting and said she is working with the police and U.K. government on developments.
Around the world, leaders expressed their condolences.
At a meeting in Bethlehem with Palestinian leader Mahmoud Abbas, Trump called the attackers "evil losers" and offered solidarity with the U.K. and condolences to the victims.
White House spokesman Sean Spicer had earlier tweeted that President Donald Trump, who is currently on an official visit to Israel, was being updated on the situation in Manchester by his national security team.
First Lady Melania Trump tweeted: "My thoughts and prayers to the families of #Manchester."
New York Governor Andrew Cuomo said he was "heartbroken" by the attack, and said he had ordered security to be stepped up in the city.
Canadian Prime Minister Justin Trudeau tweeted: "Canadians are shocked by the news of the horrific attack in Manchester tonight. Please keep the victims & their families in your thoughts."
There was a minute's silence in the Australian parliament in Canberra as news of the attack broke.
"Our heartfelt sympathy and resolute solidarity is with the people of the United Kingdom," tweeted Prime Minister Malcolm Turnbull.
In France, newly elected president Emmanuel Macron spoke of his "horror" and "consternation" at the attack, and offered his sympathies to the British people and promised that France and Britain would work together to combat terrorism. He said he would speak to May later today.
In a statement, German Chancellor Angela Merkel said: "People in the U.K. can rest assured that Germany stands shoulder to shoulder with them."
Italy's prime minister Paolo Gentiloni said his thoughts are with the victims.
European Commission President Jean-Claude Juncker said, "It was with great sadness and profound shock that I learnt of the brutal attack that struck Manchester.
"It breaks my heart to think that, once again, terrorism has sought to instil fear where there should be joy, to sow division where young people and families should be coming together in celebration."
He conveyed his "deepest sympathies" to Prime Minister May and the British people, adding "they underestimate ours and your resilience—these cowardly attacks will only strengthen our commitment to work together to defeat the perpetrators of such vile acts."
There was a statement of condolence from the Kremlin. "Vladimir Putin has expressed his condolences to the British Prime Minister following Manchester bomb attack," said a tweet from the official account of the president of Russia.
Israeli Prime Minister Benjamin Netanyahu, who was hosting Trump on Monday, said in a statement: "I am sending condolences to the families of those murdered and wishes of a speedy recovery to the wounded. Terrorism is a global threat and it is incumbent on the enlightened countries to defeat it everywhere."
Iran condemned the attack, but in an apparent criticism of Western security cooperation with Gulf Arab states said "artificial alliances" would not eliminate such threats.
"Terrorism will be uprooted only by taking comprehensive measures, and avoiding double standards," foreign ministry spokesman Bahram Qasemi was quoted as saying by state news agency IRNA on Tuesday. "Artificial alliances would not stop the expansion of cancerous terrorism in the world."
There was condemnation from Asian leaders, with Indian Prime Minister Narendra Modi saying in a statement he was "pained" by the attack: "We strongly condemn it. Our thoughts are with the families of the deceased and prayers with the injured."
CCTV, China's state broadcaster, reported that Chinese president Xi Jinping has sent a message to the Queen expressing his "sincere condolences" to those killed and injured in the explosion in Manchester and to their families.
"The Chinese people are firmly standing together with the British people at this difficult time," Xi told the Queen, according to a brief announcement by the channel.
Japan's prime minister, Shinzo Abe, condemned the attack and said Japan stood side by side with the British people.
In a message to Theresa May, Abe said he was "deeply shocked" that "this appalling act of terrorism" had targeted young people while they were attending a concert.