Manchester Attack: Donald Trump Calls Attackers 'Evil Losers'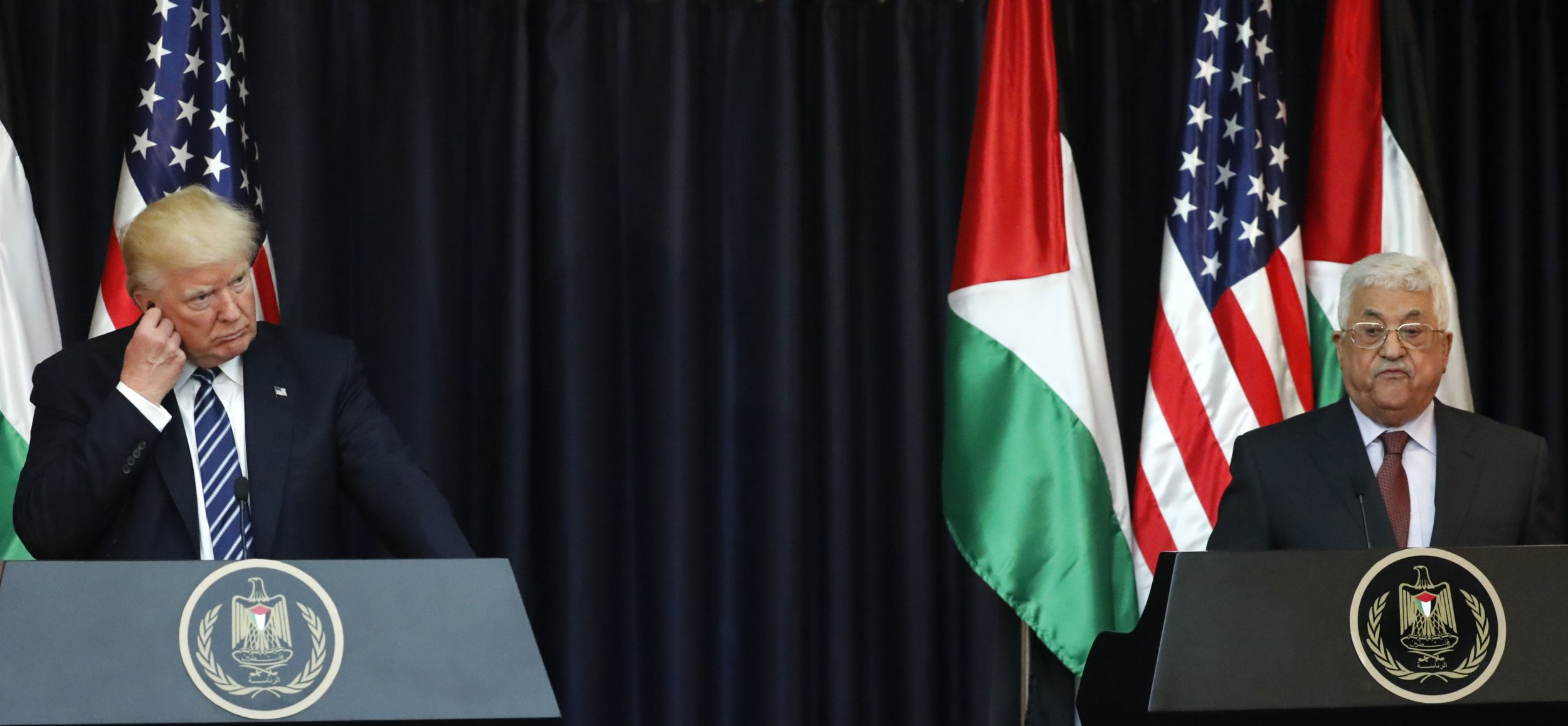 Updated | President Donald Trump said Tuesday that the people behind the attack on an arena in Manchester, England, where Ariana Grande was performing are "evil losers."
A lone male attacker detonated an explosive device in the foyer of the Manchester Arena on Monday night as concertgoers started to leave the venue, killing at least 22 and injuring 59, police said. The attacker also died.
"So many young, beautiful, innocent people living and enjoying their lives murdered by evil losers," Trump said at a joint press conference with President Mahmoud Abbas of the Palestinian Authority in the West Bank city of Bethlehem. Trump said this "wicked ideology must be obliterated. And I mean completely obliterated," appearing to refer to radical Islam. The motive for the attack remains unclear.
"I won't call them monsters because they would like that term. They would think that's a great name," he added.
The sold-out gig was packed with young fans of the American singer, accompanied by their parents. Greater Manchester Police Chief Constable Ian Hopkins said there were children among the 22 dead.
Trump has made an anti-terrorism message central to his Middle East tour. In a speech on Sunday in Riyadh, Saudi Arabia, he told Arab leaders to work together to battle extremism in their countries.
He said he will continue to call terrorists "losers...in life." He extended his prayers to the people of Manchester, extending his "deepest condolences" after the attack. He said the U.S. stands in "absolute solidarity" with the people of Britain.
No group has claimed responsibility for the attack. The bomber targeted a public area of the arena, as thousands streamed out of the concert. The blast took place at the exit of the arena's ticket office that is connected by a walkway to Manchester's Victoria train station.
Police do not know if the bomber acted alone or if he received assistance.
British Prime Minister Theresa May called an emergency meeting on Tuesday with security chiefs to organize her response to the deadliest attack on British soil since the London 7/7 bombings in 2005 that left 52 people dead.
This is a developing story and will be updated as more information becomes available.