French Minister: Manchester Attack Suspect Had 'Proven' ISIS Links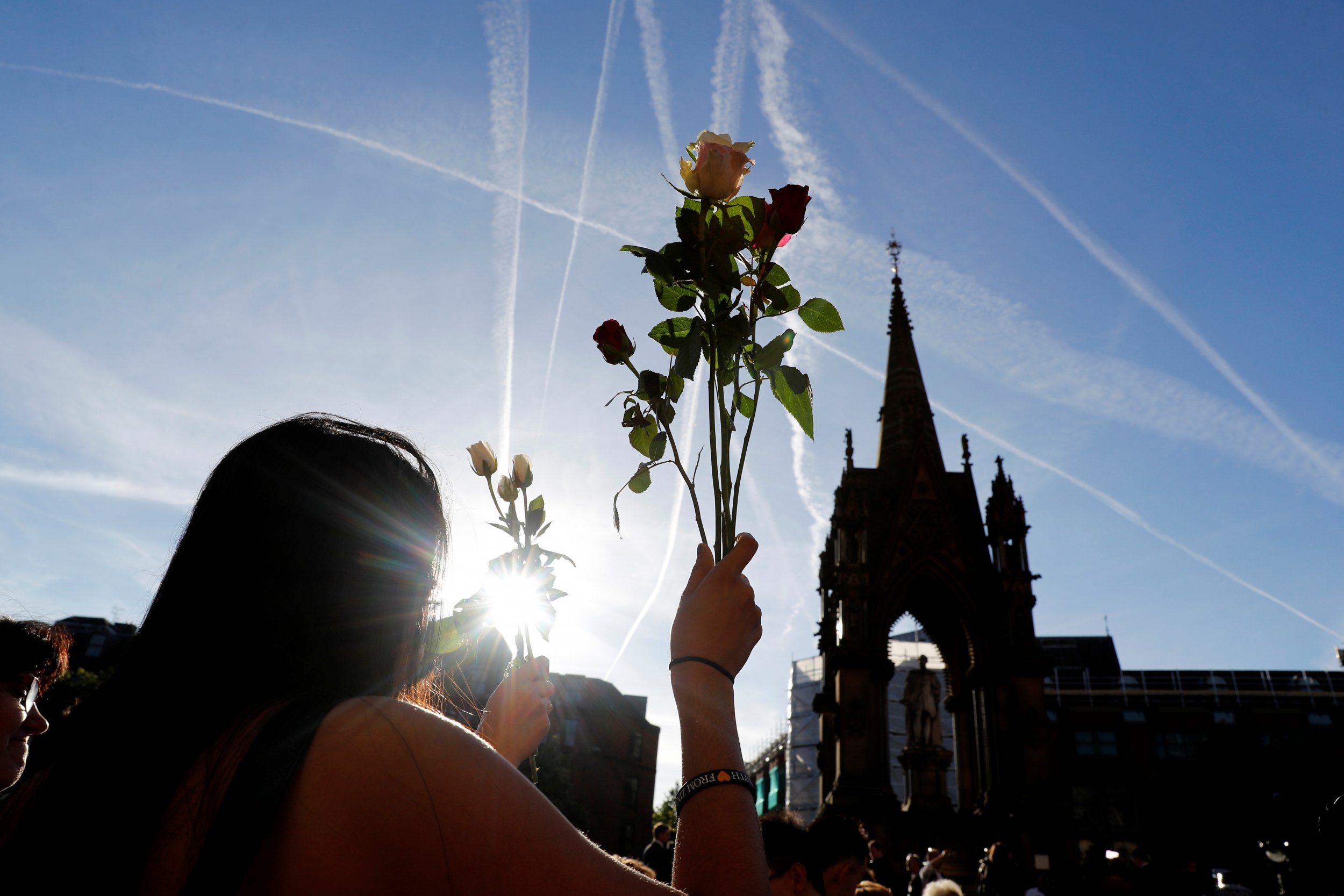 France's interior minister has claimed that the suspected Manchester suicide bomber had "proven" links to the Islamic State militant group (ISIS).
Speaking to local TV Wednesday, in comments translated by Politico, French Interior Minister Gérard Collomb said: "Today we only know what British investigators have told us—someone of British nationality, of Libyan origin, who suddenly after a trip to Libya, then probably to Syria, becomes radicalized and decides to carry out this attack."
The suspected attacker has been named as Salman Abedi. When Collomb was asked if Abedi was part of any wider network, the French minister claimed: "We don't know yet, but perhaps yes. In any case, [his] links with ISIS are proven."
Collomb's comments are significant because, if confirmed, they highlight the growing risk posed by extremists returning from Syria.
The French minister's remarks also go beyond information provided so far by British authorities. British Home Secretary Amber Rudd has already criticized U.S. authorities for releasing information about the attack to the media before U.K. police would have liked, a practice she described as "irritating."
EU security commissioner Julian King said in March that about 850 Britons had traveled to fight in Syria, of whom only a quarter remained "in theater."
"Some will return with the intention of planning and executing future attacks," he said at the time.
U.K. authorities are working to establish whether Abedi was acting alone.
The U.K.'s terror threat level has been raised to "critical," its highest point, meaning an attack is expected imminently. Rudd has said she expects such a measure to be temporary.
Abedi killed 22 and injured 64 when he blew himself up at the Manchester Arena on Monday night.
Seven of the victims have been named as eight-year-old Saffie Roussos, Jane Tweddle-Taylor, 50, Martyn Hett, 29, Olivia Campbell, 15, Kelly Brewster, 32, John Atkinson, 28, and Georgina Callander, reported to be 18.
French Minister: Manchester Attack Suspect Had 'Proven' ISIS Links | World