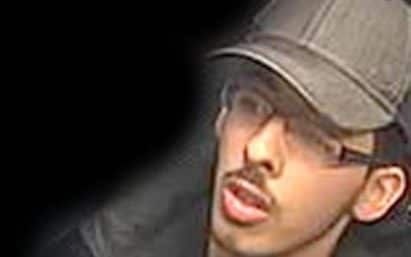 Members of the terror network responsible for the attack on Manchester Arena last week may still be at large, U.K. Home Secretary Amber Rudd said in an interview Sunday.
Rudd said that members of attacker Salman Abedi's group could still be free and that the government "can't be entirely sure that [the operation] is closed" in an interview with the BBC.
She said that the race to track down members of the network continued at "full tilt."
"It's an ongoing operation. There are 11 people in custody [...]. Until the operation is complete, we can't be entirely sure that it is closed."
On Saturday, police released security camera stills of Abedi taken on Monday before he detonated a bomb he carried in a backpack into the Manchester Arena, where a concert by U.S. singer Ariana Grande had just finished.
The bomb killed 22 concert-goers in the worst terror attack in the U.K. in more than a decade. In the pictures, Abedi is seen wearing jeans, trainers, a dark jacket, a baseball cap and glasses.
Police appealed for anyone with knowledge of the whereabouts of the killer between May 18, when he returned to the U.K. from his family home in Libya, and the day he committed the attack to come forward.
Rudd said that the Islamic State militant group (ISIS) was seeking to "weaponize" British teenagers, and defended U.K. security services, following accusations that officials had failed to act on tips that Abedi had become radicalized.
Abedi had been a former "subject of interest" to MI5, but Rudd said: "The intelligence services are still collecting information about him and about the people around him. But I would not rush to conclusions, as you seem to be, that they have somehow missed something."
She added: "What this reminds us is the scale of the problem that we have, the enemy that we have, Daesh, that is trying to weaponize the young people in our society."
MI5 are looking at 500 different plots, with 3,000 people on a top list and 20,000 on a lesser high risk list, she confirmed.
Rudd said that exclusion orders, a new power which allows U.K. authorities to prevent extremists returning to the country from abroad, had been used.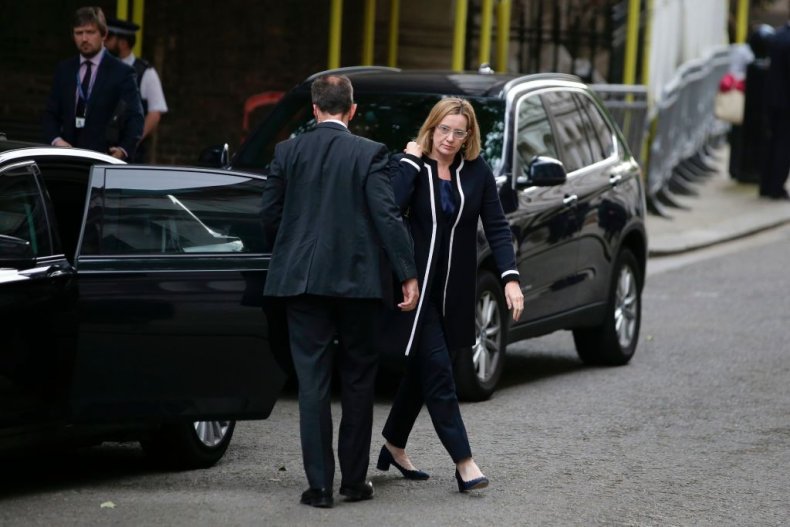 As many as 11 suspected members of the network responsible for the attack remain in police custody on Sunday. On Saturday, Prime Minister Theresa May said the terror threat had been reduced from "critical," meaning an attack was believed to be imminent, to "severe" meaning an attack was "highly likely."
Rudd's interview came after the family of one of the victims of the attack criticized the British government.
Georgina Callander, 18, was killed by the explosion in the foyer of the arena as she left the concert. In a statement released through Greater Manchester Police, her family described those responsible for her death as "evil, evil men prepared to ruin lives and destroy families".
It added: "I wish I could say that Georgina is one of the last to die in this way but unless our government opens its eyes we know we are only another in a long line of parents on a list that continues to grow."