Manchester Attack: Watch James Corden's Tribute to the 'Strong, Proud and Caring' People of U.K. City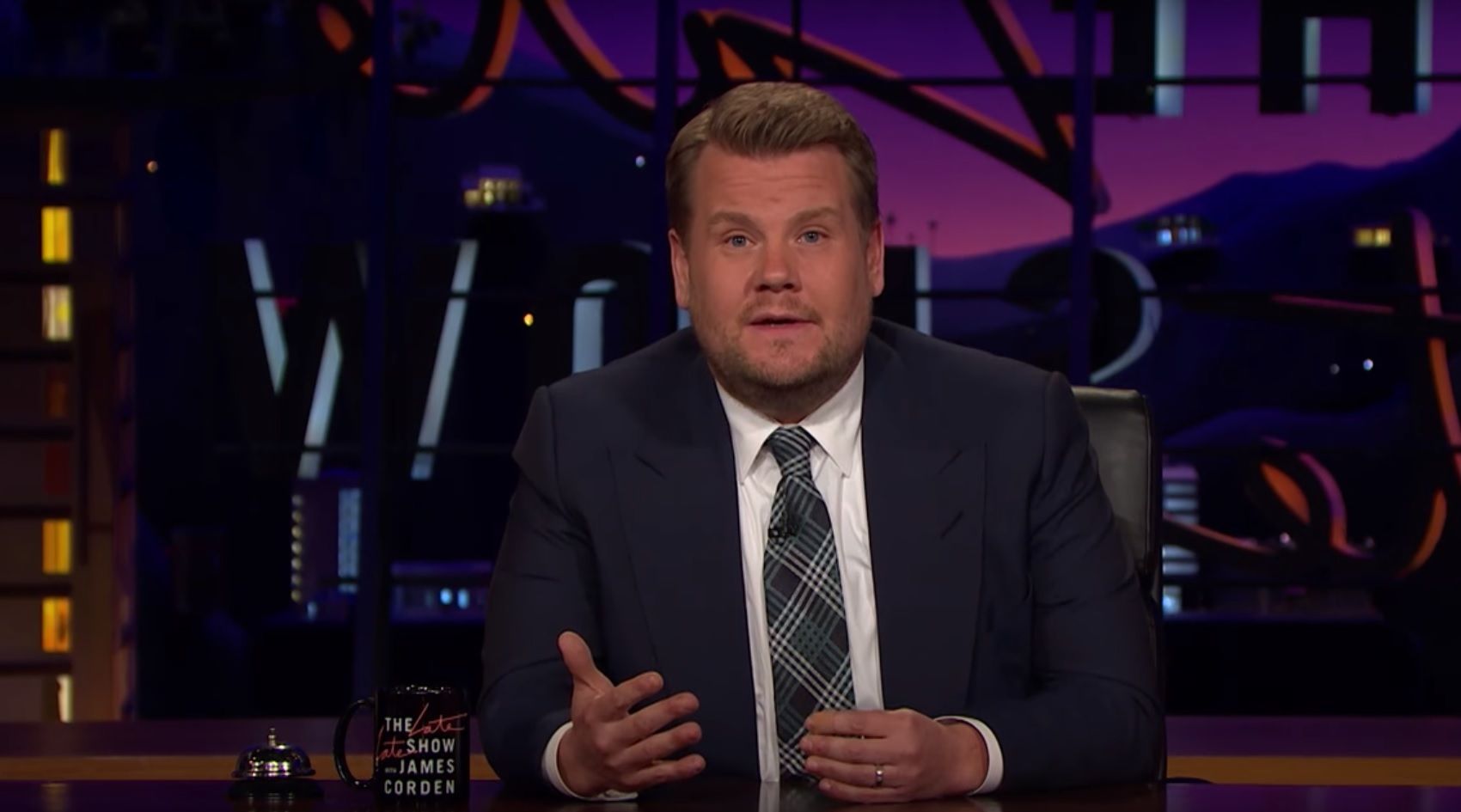 The Late Late Show host and British native James Corden had a powerful message for the city of Manchester Monday night, following a suicide bombing that killed 22 people and injured over 50 more.
The tragic events took place just after an Ariana Grande concert at Manchester Arena at around 10.30 p.m. local time.
Corden said it "shocks me every time we hear news like this, that attacks like this can happen—but especially when there [are] so many children at this concert."
The British comedian went on to say that "Manchester is famous all over the world for wonderful things [such as] football teams [and] incredible music [like] Oasis and Joy Division...It was the birthplace of the leader of the suffragette movement [Emmeline Pankhurst]. It's a place full of comedy and curries and character. "
Newsweek subscription offers >
Corden paid a moving tribute to the people of Manchester, saying, "When I think of Manchester, I think of the spirit of the people there. A more tight-knit group of people you will be hard-pressed to find. Strong, proud, caring people with community at its core."
Related: Ariana Grande says she is "broken" after bomb blast at her U.K. concert
"If it's even possible, the spirit of the people of Manchester will grow even stronger this evening," he continued.
Indeed, social media reports suggest that Mancunians rallied around people affected Monday night, offering free taxi rides, food, blankets and even opening up their homes to people.
Newsweek subscription offers >
Corden concluded his message by offering his "thoughts and prayers" to the families of the victims, the Manchester Arena staff, Grande and the emergency services that responded to the scene.
"We'll all go to bed holding our little ones even tighter this evening," he said.
In March, Corden, who grew up in London, had similar words of solidarity for the "diverse, proud and brilliant" U.K. capital after an assailant in a car mowed down numerous pedestrians on Westminster Bridge.
Manchester Attack: Watch James Corden's Tribute to the 'Strong, Proud and Caring' People of U.K. City | Culture