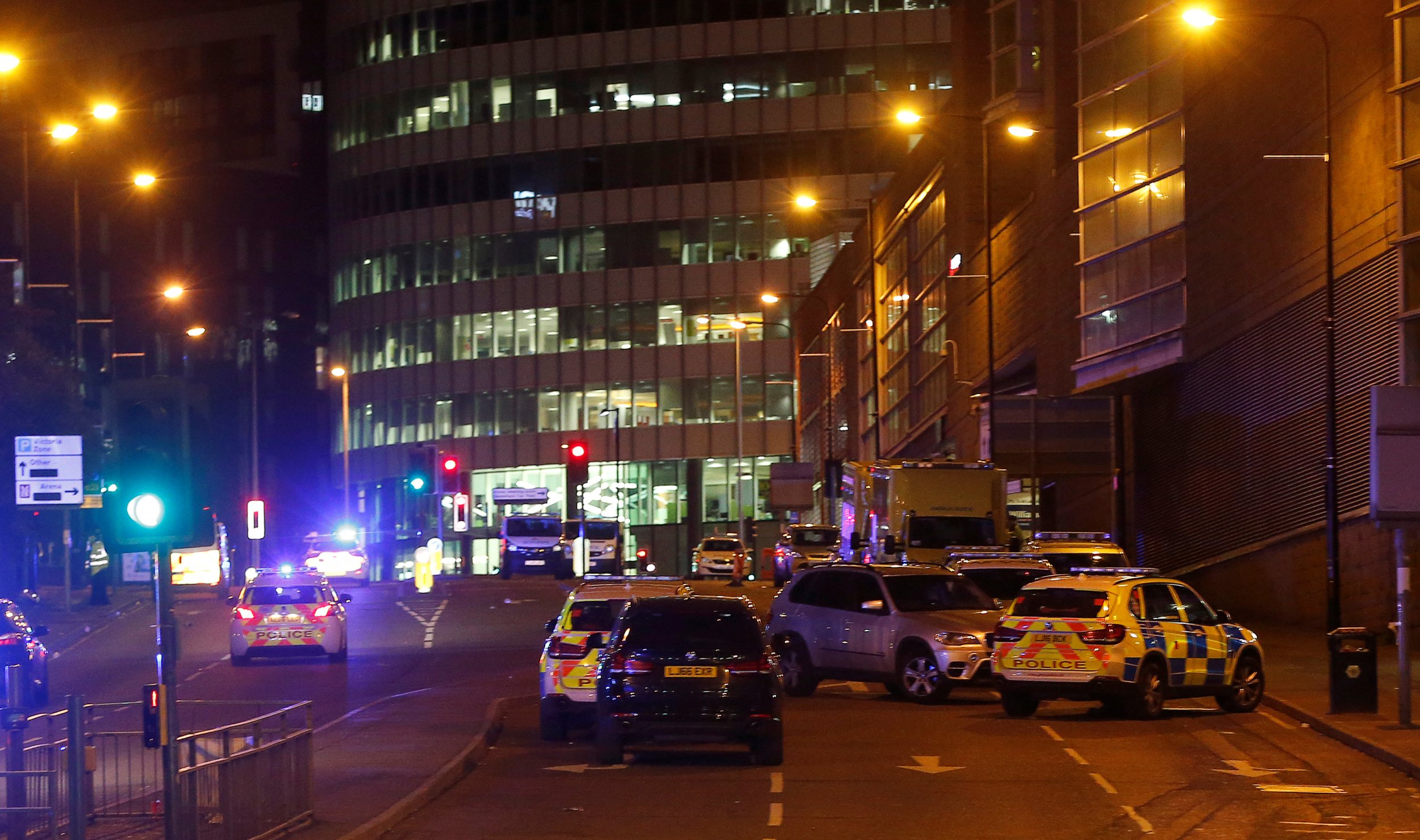 A former manager at Didsbury Mosque, where Manchester bomber Salman Abedi and his family worshipped, has said that the 22-year-old was a promising young man who became withdrawn and aggressive in his teenage years.
The man, who asked to remain anonymous, said that Abedi—who police have identified as the suicide bomber that killed at least 22 people in the British city of Manchester Monday—used to be a "lovely kid" when he first attended the mosque with his father.
The manager tells Newsweek he was shocked and saddened to learn that Abedi was responsible for detonating an improvised explosive device as fans streamed out of an Ariana Grande concert.
Read more: Muslims in Manchester fear reprisals as ISIS claims responsibility for concert attack
The religious leader—who saw Abedi, his brothers and conservative father regularly at the site, popular with Manchester's large Libyan community—said Salman came from a disciplined and well-behaved family. "They were some lovely kids, they were always with their dad and I was always so impressed with them," he says.
But he added that Salman, the second youngest of four children, had become at intervals withdrawn and then hot-tempered in his teenage years.
He described how at the gym he attended at the local Hough End Leisure Centre, he was known to be a hostile character. "He didn't like to talk to anybody but when he did he was really very aggressive," the mosque manager said.
Salman's father Ramadan, a Libyan exile to Britain, returned to the North African nation in 2011 during the revolution that toppled Muammar el-Qaddafi. He is believed to still be in the country's western capital Tripoli and the mosque manager described him as a Salafist, an adherent to an ultra-conservative school of Sunni Islamic thought.
The mosque leader said his appearance was one common for Salafists. "He was one of those guys who has a beard and short trousers," he said.
The family lived in the Fallowfield area in south Manchester and have lived in the city in the north of the U.K. for longer than 15 years.
On Tuesday heavily armed officers were pictured by residents in the area as police forensic experts collected evidence from a local address. Greater Manchester Police later carried out a controlled explosion in the Fallowfield area. They also confirmed the arrest of a 23-year-old man in the south of the city in connection with the attack.
Police have said key to their investigation is to establish whether Abedi acted alone. The Islamic State militant group (ISIS) has claimed responsibility for the suicide bomb attack.
In a statement posted on Twitter by jihadist monitoring group SITE intelligence, ISIS referred to the suicide bomber as a "soldier of the Khilafah" a term the militant group uses to refer to individuals who carry out attacks in its name.
The office for the British Prime Minister Theresa May has refused to say whether the bomber was linked to Islamist extremism.