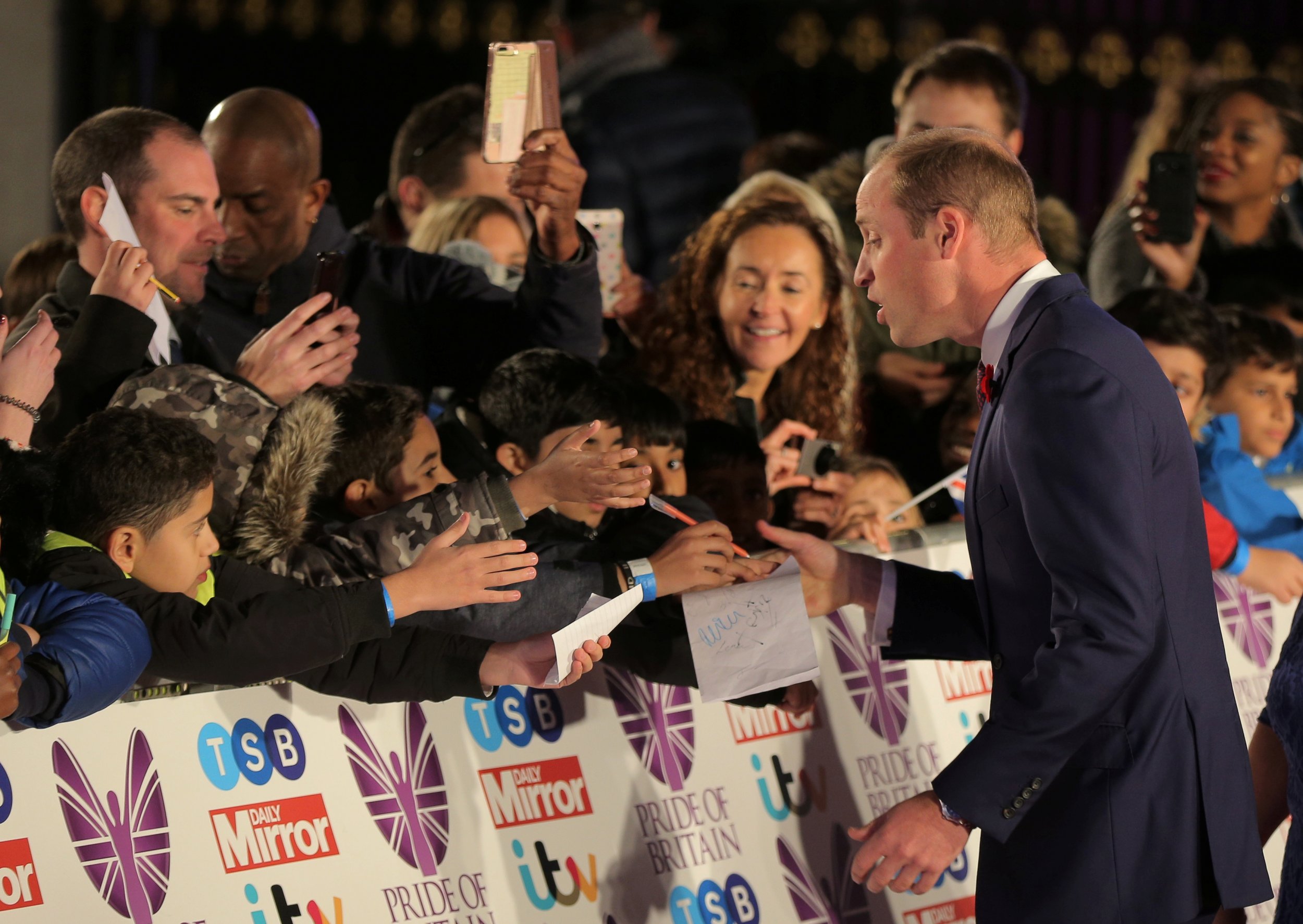 Prince William, second in line to the British throne, has revealed he plans to teach his son an all-important lesson about responding to emergencies, after meeting a young girl honored for her bravery.
William, whose title is the Duke of Cambridge, attended the annual "Pride of Britain" awards in London Monday night, which reward displays of courage in ordinary citizens.
The duke spoke to Suzie McCash, a five-year-old who saved her mother's life when she called 999, Britain's emergency number, and clearly relayed the woman's condition after her breathing stopped.
According to The Telegraph, William told the girl: "I have a four-year-old called George and if I gave him a telephone, I do not know what he would do."
"Do you know what," he continued, "I'm going to have a conversation with my George about what to do because of what you've done—it's really important."
Prince George is William's first son with his wife Kate Middleton, and is third in line to the throne after William and George's grandfather, Prince Charles.
Elsewhere at the event, William paid tribute to the medics that responded to the Islamist attack on an Ariana Grande concert in Manchester, northern England, in May this year that left 22 people dead.
Paramedics, nurses and surgeons in the city, many of whom worked 24-hour shifts to handle the huge scale of injuries, were honored at the awards with a "special recognition" nod.
William said: "I got to witness first hand the incredible actions and professionalism of our doctors and nurses. I can't say enough about how proud I am about everything these guys and girls do on a day to day basis," the Manchester Evening News reported.
"I know you are all very modest about what you do every day. But I genuinely don't know how you see some of the things you see."
William has himself worked as an air ambulance pilot, a job he left in July as he starts to take on more official royal duties.