Manchester City vs Real Madrid: £500m on Display In Champions League Match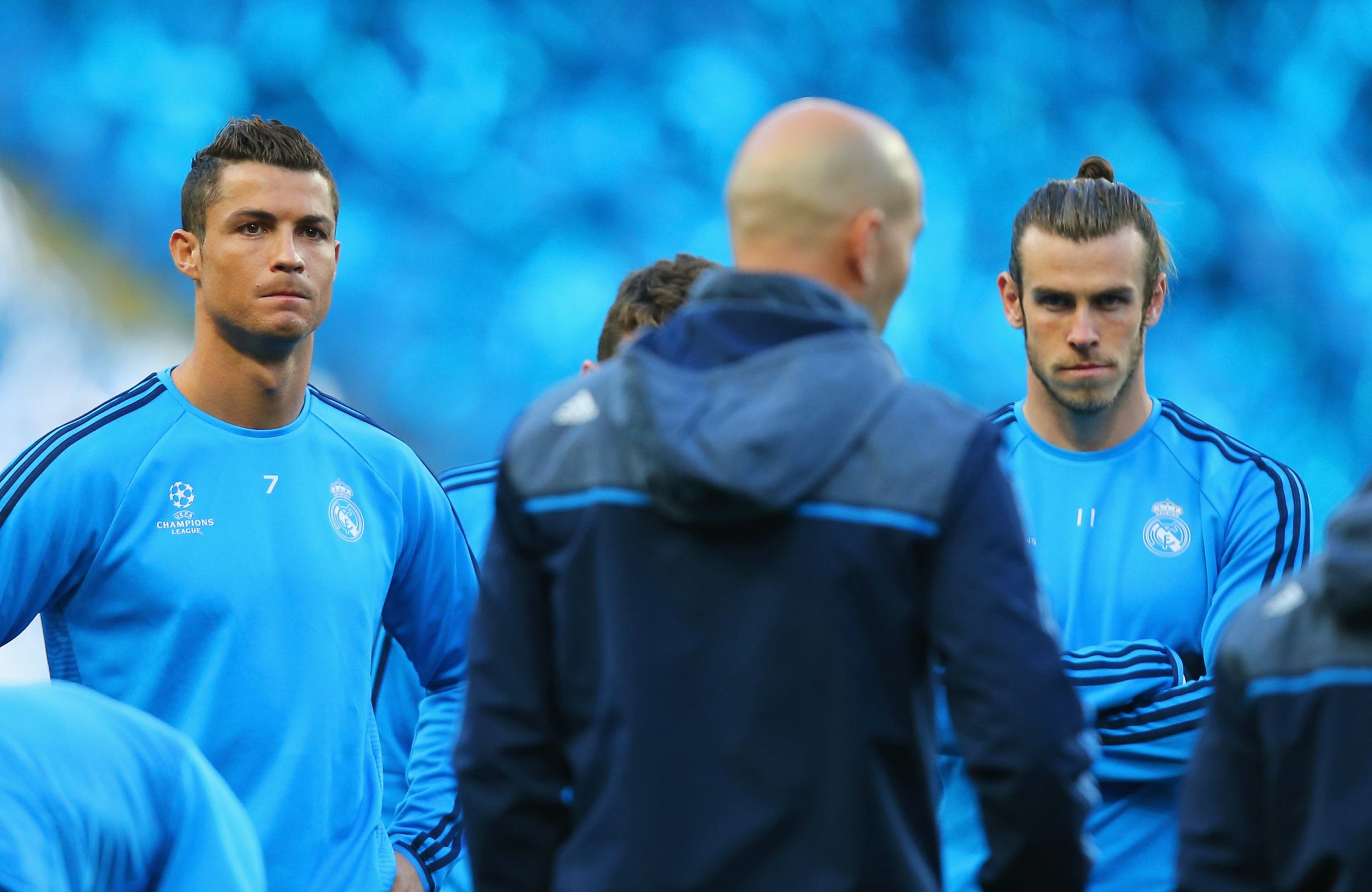 They are just 22 human beings, but when Manchester City and Real Madrid take to the field on Tuesday for the Champions League semi-final more than £500 million ($730m) will be on display.
Both clubs have been infamous in recent years for spending the big bucks in search of silverware, and it seems to have worked as City and Real are two of the last remaining four teams in Europe's elite.
But how much are the teams believed to be worth?
Manchester City
While Joe Hart, the England goalkeeper, cost little over £500,000 ($730,000), the four men likely to be deployed in front of him to help defend the City goal cost considerably more.
Pablo Zabaleta and Vincent Kompany, stalwarts of the success years at the Etihad Stadium, cost a combined total of £12 million ($17.5m) approximately, while City parted with £19 million ($27.7million) for Aleksandar Kolarov in 2010, and around £32 million ($46.7 million) for Eliaquim Mangala four years later.
In midfield, Fernando and Fernandinho were brought in to provide a screen, which cost a combined total of approximately £42 million ($61.3 million ).
It is goals that are the necessity in football, and they tend to be expensive. Kevin De Bruyne, the Belgian midfielder, was bought by City at the beginning of the season for a fee reported to be around £55 million ($80.3 million).
He is expected to be joined in City's attack with Sergio Aguero at £38 million ($55.5 million), David Silva for £24 million ($35 million) and Jesus Navas, a relative snip at £15 million ($21.9 million).
Real Madrid
Keylor Navas, the Costa Rican goalkeeper, was a steal for Real Madrid at £7 million (£10.2 million) but is expected to be replaced in the summer by David de Gea for a much higher sum.
Zinedine Zidane's back four is the cheapest part of his team, with Dani Carvajal, Sergio Ramos, Pepe and Marcelo believed to cost a combined £35 million ($51.1 million).
In comparison, Luka Modric, the former Tottenham midfielder, moved to the Bernabeu for a fee reported as £30 million ($43.8 million), and is joined by Toni Kroos at £20 million ($29.2 million).
Then we get to the record breakers. The £80 million ($116.8 million) Real forked out to Manchester United in 2009 smashed the world record, but that was broken again four years later when Gareth Bale was signed from Spurs for £85 million ($104 million) in 2013.
Madrid signed James Rodriguez the following year for the more modest sum of £60 million ($87.6 million), who is expected to aid Karim Benzema (£28 million /$40.8 million) in attack.