Manchester City vs. Real Madrid, Champions League Draw: The Key Clashes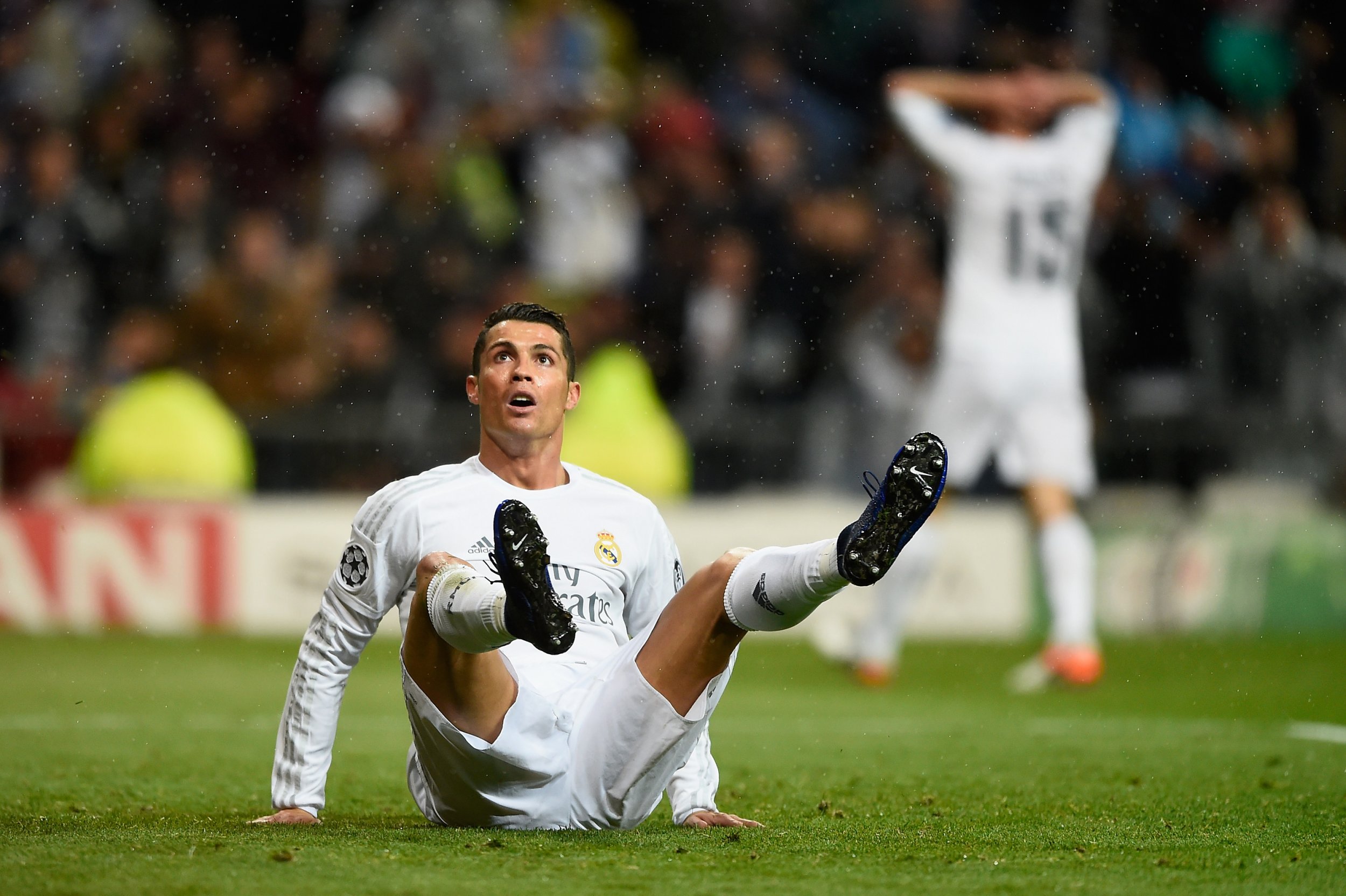 Manchester City was handed a frightening route to its first UEFA Champions League final on Friday, after Manuel Pellegrini's club was drawn with Real Madrid in the semi-final.
It will be a marquee game, pitting many of the world's greatest players against each other: Sergio Aguero vs. Sergio Ramos, Cristiano Ronaldo vs. Yaya Toure and...Jesus Navas against Dani Carvajal.
Real Madrid has been here many times before — it has won the Champions League, in its various iterations, 10 times — but this is virgin ground for City.
So what are the key features to look out for?
A clash of the managers
The most fascinating duel in this game may be played out on the touchline. Manuel Pellegrini, remember, used to manage Real Madrid before he was sacked and replaced by Jose Mourinho in the spring of 2010. And don't forget, either, that Pellegrini signed Cristiano Ronaldo for Madrid, so there is a whole heap of shared history here.
Real Madrid has tried to follow the model set out by Pep Guardiola and Barcelona by appointing a legendary player as manager. After a rough start, things are starting to turn around for Zinedine Zidane - Madrid is only four points behind Barcelona in La Liga, while it can thumb its nose at its rival for the Catalans' quarter-final UEFA Champions League exit.
One man on the way up, one on the way down? Pellegrini is on his way out of the revolving door at Etihad Stadium, but he could go out with a remarkable bang if he wins the Champions League, so there's no lack of motivation. Zidane, meanwhile, has youthful exuberance on his side and a collection of glorious players, but his situation feels impermanent. Both have much to prove, for very different reasons.
Bale, Benzema and Ronaldo
Karim Benzema has his extracurricular troubles - he won't appear with France for UEFA Euro 2016 to preserve "squad harmony" after he tried to blackmail national team mate Mathieu Valbuena over a sex tape - but Madrid is a better team with him in its front three.
How City's defence deals with Madrid's set of attacking leviathans will be crucial. Gareth Bale has been in fabulous form this campaign, after last season's stutters, while Ronaldo is Ronaldo - defying those who say he must be slowing down by approaching his own Champions League goal record for a single season.
City will have to be particularly strong at full back — Madrid will use the full width of the pitch over the two legs, stretching the play with Toni Kroos in order to draw the City defenders out of position, allowing bale to use his endomorph's pace. Block up the wings, and City will have done half the job.
The midfield collision
Perhaps the key area, albeit one that may go unnoticed amid the attacking fireworks. Kroos, the Madrid metronome, is a fabulous player but a curious one — sometimes accused of having a surfeit of talent that means he only exploits the half of it. Read similar for Yaya Toure, who has hinted he may be leaving City this summer, as is his wont, but tends to raise his game to reflect the magnitude of these occasions.
Fernandinho and Fernando, City's two defensive midfielders, played a key role in the two legs against Paris Saint-Germain, and it's another unfashionable player, Casemiro, who has been anchoring the Madrid midfield over the past few months, allowing Ronaldo, Bale et al to preen.
The cliche of the midfield "engine room" came about because there's truth to it. This is where the fundamentals of the tie will be decided.