Manchester United 1 Stoke City 1: What We Learned From Old Trafford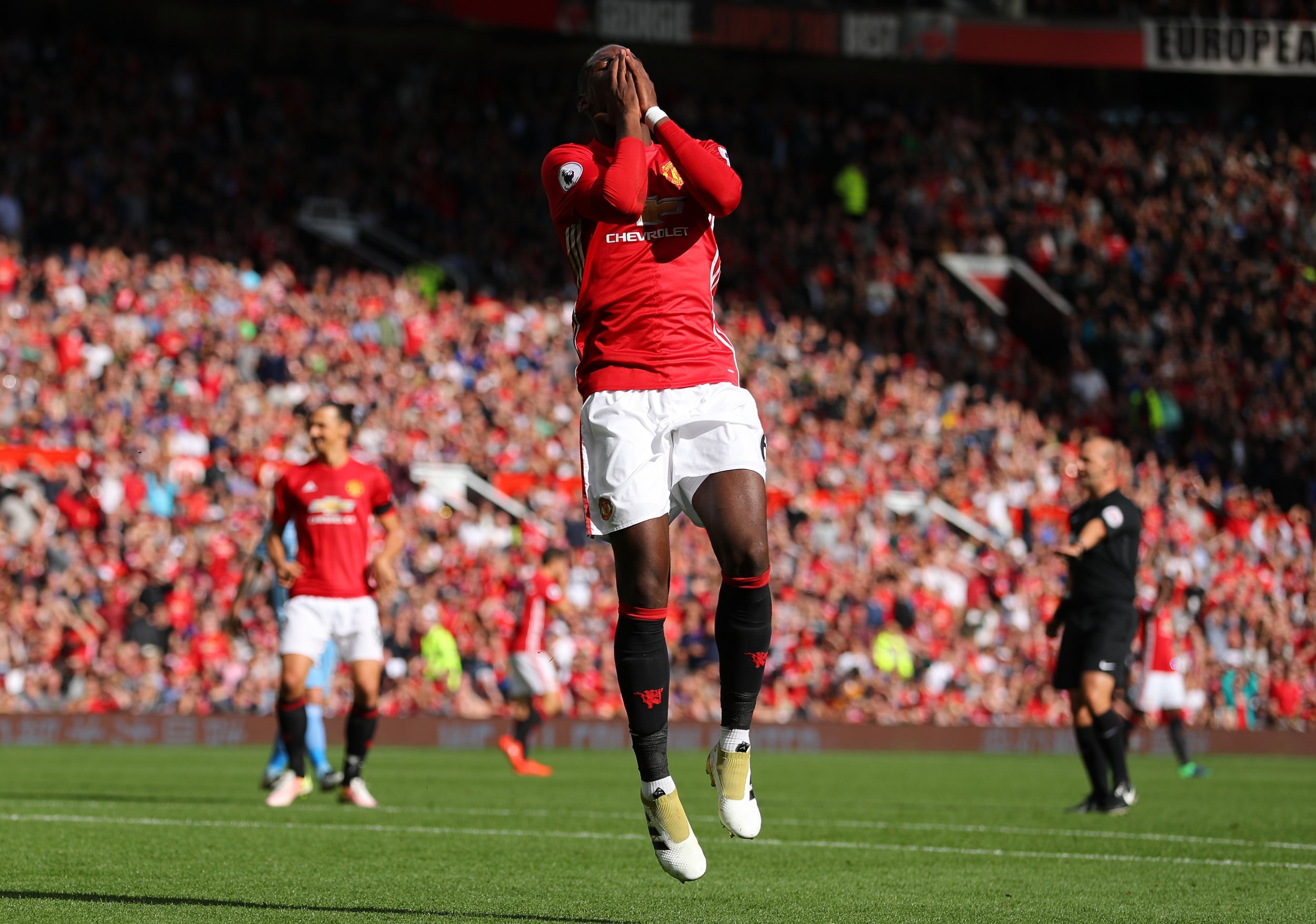 Manchester United blew down Stoke's shaky house several times over at Old Trafford on Sunday, yet somehow Mark Hughes' side held the foundations together to claim an unlikely and valuable point.
Jose Mourinho's side created several gold-plated chances, and hit the bar from point-blank range through Paul Pogba late on. But a rare mistake from David De Gea denied it consecutive English Premier League wins. What else did we learn from the game? Newsweek analyzes.
Juan Mata's surprising rebirth under Mourinho continues
Mata, to Ibrahimovic, to Lingard, to Pogba…had the net rippled, it would have been one of the sweetest goals of the season so far. Instead, Pogba opened up his body too much, and swept the shot wide of Lee Grant's post. As it had been against Leicester City the previous week, the interplay between those four was sweet, delicious at times, and often overwhelming for Stoke's defenders. Mata, in particular, looks increasingly like the surprise of the Jose Mourinho era so far—given the Portuguese's apparent distaste for his style at Chelsea, he has been reimagined as a ferociously energetic attacking midfielder. The result is that United under Mourinho presses from the front—led by Ibrahimovic, it must be said—a marked contrast to its passivity under Louis Van Gaal. Stoke could not cope. The second period was an odd contrast—United slumbered and let Mark Hughes' side grapple onto the game. Mourinho still awaits consistency over 90 minutes.
Stoke's shaky defense ensures a thrilling game
Could not cope in defense, that is—in a way, not a surprise as Stoke has the worst defensive record of all Premier League teams since last Christmas and the second-worst this season. United had created at least five clear chances by the half-hour mark, exploiting the yawning gaps between Ryan Shawcross and his center back partner Bruno Martins-Indi. Football being the simplest yet most devilish of games, though, it was Stoke that might have taken the lead, Geoff Cameron left alone in the box midway through the first half, the USA international's second clear sight of goal. Stoke was set up to defend and hit United on the counter; it did the second ably enough but seems incapable of the former. United's elan and eagerness to attack, meanwhile, leaves it open to opposition forwards—strange, for a Mourinho team. It is a cavalier attitude that leads to thrilling games; this was one.
United continues to improve without Wayne Rooney
United without Rooney is a better United, on two Premier League games' evidence—not the biggest or wisest sample size, but the visual evidence is telling. While Mourinho's team was nowhere near ruthless enough against Stoke, its build-up play, particularly in the first half, was a vast improvement on that troubled period two weeks ago, when it lost three games in a row. With Rooney absent, Ibrahimovic's danger is heightened, as the Swede comes short and drives United's play, on occasion, and on others can run in behind, in the spaces Rooney might once have occupied. More tellingly, the build-up is quicker without the England captain, United's front four interchanging roles, confusing the Stoke defense. Rooney's club teammate and probable future England mate, Jesse Lingard, is another of those to have been liberated by Mourinho's decision to drop his club captain.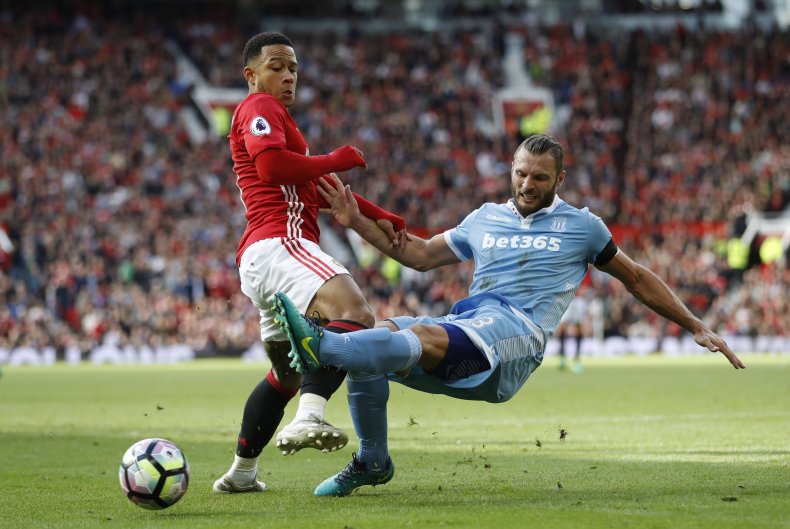 Anthony Martial makes timely return to form
These are the moments that allow managers to pat themselves heartily on the back. Mourinho brought off Lingard for Anthony Martial on 67 minutes, the first time the France striker had featured in the Premier League since departing Vicarage Road two weeks ago, head in his hands, at fault for United's first goal conceded that day. Two minutes later, United was ahead and Martial the hero, crunching a side-footed shot past Grant, a glorious finish. The celebration to the crowd afterwards was muted but pointed: two closed fists, and a pursed smile to say, 'I'm back.' Quiet under Mourinho so far, Martial resurfaced at the most important moment.
A tale of two goalkeepers
If Mark Hughes did not say a private prayer in thanks of Lee Grant following this game, well, the Stoke manager must find religion fast. Grant's series of saves in the first half ensured Stoke was not embarrassed, including one from a point-blank Lingard effort that was good enough to make highlight reels at the end of the season. All this, too, on his first ever Premier League start at the age of 33. Strange, in a game full of oddities, that it was one of the world's most celebrated goalkeepers who made the defining error, David De Gea patting the ball back from Glen Johnson's shot, a mistake that ended with Joe Allen bundling the ball in. No one seemed quite sure how Stoke had emerged with a point; De Gea's unusual laxity had much to do with it.