Transfer News: Barcelona and Manchester United Fight For Defender, Three Clubs Want Yaya Toure
Arsene Wenger's departure was meant to smooth the way at Arsenal. But the Frenchman's 22-year reign in North London has not come to and end yet and still there are issues arising.
And these problems could mean that Wenger is not the only high-profile figure at the Emirates Stadium to leave this summer.
So we start at the door of the Arsenal stadium where, if you listen closely, you can hear the grumblings from outside.
For, according to the Daily Mail, a group of Arsenal players have grown increasingly frustrated at the injury problems of Mesut Ozil. The 29-year-old playmaker is clearly the most talented player in the team but a new manager may have to consider how worthwhile keeping the German will be.
At Old Trafford, Jose Mourinho is reportedly planning to have an overhaul of his squad, particularly the defense. The Manchester United manager is believed to be interested in signing French center-back Samuel Umtiti but, according to The Sun, Barcelona are looking to extend the 24-year-old's deal.
Mourinho is happy to let Anthony Martial leave this summer but only if it sees another come in his place. According to the Daily Mirror , Manchester United are interested in a deal that would see the French forward move to Borussia Dortmund and United States winger Christian Pulisic, 19, move to old Trafford.
Down the road at the Etihad Stadium, Manchester City are preparing to say goodbye. Their match against Brighton on Wednesday will be Yaya Toure's last home game for the club after eight years at the club. According to the Daily Mirror, Everton, Burnley and Wolves are all interested in signing the 34-year-old midfielder.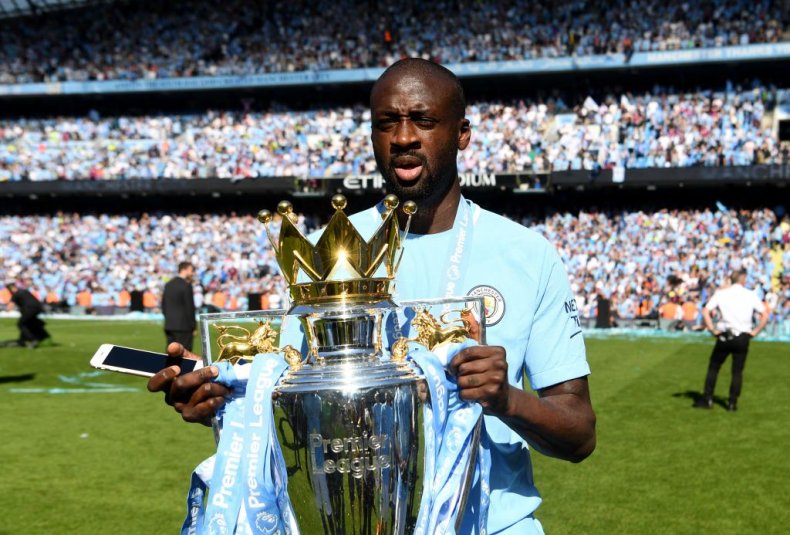 And finally, Manchester City will also be looking to bring in new players this summer and, according to The Times, Pep Guardiola's team has returned to negotiate with Leicester City for Riyad Mahrez. The 27-year-old was expected to join City in January before the deal collapsed.