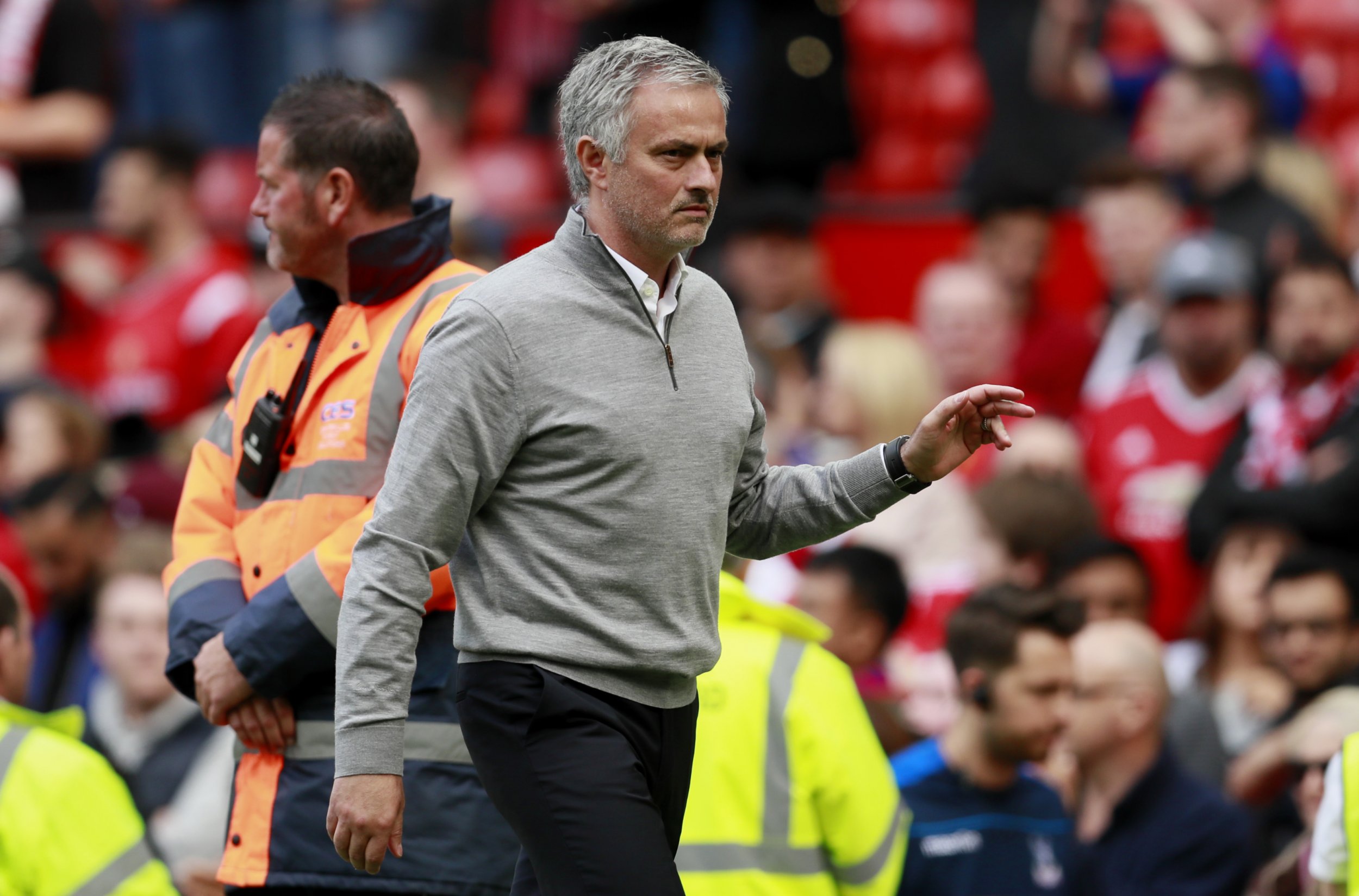 The Premier League extravaganza ended on Sunday in a series of shoddy performances by teams with nothing to play for, and a gloriously gaudy send-off for Chelsea captain John Terry.
The bad news for those hoping for football's seemingly ceaseless, booming presence to give way to gentler summer pursuits like baseball or even cricket for fans in the U.K., is that arguably the most important portion of the season starts here.
Over the next two weeks, several key finals are going to be decided across Europe. Here is the pick of them.
Europa League Final—Wednesday May 24
The big one for Manchester United—the reason why Jose Mourinho called a premature halt to his club's Premier League season.
If United beats Ajax at Friends Arena in Stockholm then it secures automatic passage into next season's Champions League, with the extra prize money and ability to attract new players that entails.
Ajax lost the Eredivisie—the Dutch league—to Feyenoord by a point, though it has had longer than United to prepare for this game. The league season in the Netherlands ended on May 14.
This has been described as a new "golden generation" of players from one of Europe's most venerated producers of youth talent. Ajax's side for the final will almost certainly include winger Justin Kluivert, son of former Ajax striker Patrick, alongside a host of juvenile attackers capable of hurting defensively minded United.
While Mourinho has already won the League Cup this season, United's listless finish to its league campaign means the season will be defined by one night in the Swedish capital.
FA Cup Final—Saturday May 27
For the first time since 1997-98 Arsenal will not be playing in the Champions League. Winning the F.A. Cup may not be necessary to save manager Arsene Wenger, who looks likely to stay anyway and a third F.A. Cup in four years would do little to change the perceptions of those who want him to leave. It would, though, provide another trinket to point to for his supporters.
Chelsea can add to an already successful season by completing a domestic double, although there is the sense that this final is more important for Arsenal, and especially Wenger. Antonio Conte must find a way of rousing his players again following Sunday's climax at Stamford Bridge, which included an emotional and somewhat over-the-top tribute to club captain John Terry.
Championship Final—Monday May 29
The richest game in football. Sunderland, the Premier League's bottom club from this season, earned £99 million this season in television money despite being relegated and Huddersfield or Reading can expect a similar windfall next season should they achieve promotion to the Premier League.
It's possible that Huddersfield has the more compelling narrative here. Managed by Jurgen Klopp's former teammate at Mainz, David Wagner, the west Yorkshire club outperformed its bigger neighbor, Leeds United, during the 46-game league season before sending another Yorkshire side in Sheffield Wednesday packing on penalties in the playoff semifinals.
Reading was last a Premier League team in 2012-13; Huddersfield hasn't experienced the top flight of English football since 1972. It is the promise of a share of the Premier League's television contract, though—worth £8.3 billion for the 20 competing clubs—that makes this the most unbearably tense one-off fixture in professional football.
Champions League Final—Saturday June 3
For Zinedine Zidane, a chance at history. No team, or manager, has retained the Champions League since its inception in 1992-93, but Real is the favorite going into the game against Juventus at Wales' National Stadium.
Arguments persist about Zidane as a coach—how much can you really improve a squad as laden with talent as Real's—but his skill at bringing together a disparate bunch of egos is undeniable. And in Cristiano Ronaldo, he retains a man who performs at his best on the biggest stages.
Juventus may be a team in the way Real is not—arguably the world's best central defense with Giorgio Chiellini, Andrea Barzagli and Leonardo Bonucci, supplemented by a fine, hard-working midfield and one of modern football's great goal poachers in striker Gonzalo Higuain. Add in two of the finest attacking full-backs in the game today, too, in Sandro and Dani Alves.
Higuain cost £75 million—remember that Juventus sold Paul Pogba for a world-record fee last summer—money that would be worth it if he fired the "Old Lady" to European club football's highest honor. Higuain has scored five Champions League goals so far. Another in Cardiff in June could produce a cup upset on the grandest stage.