Manchester United, Chelsea and Arsenal Frustrations Dominate Week in Transfers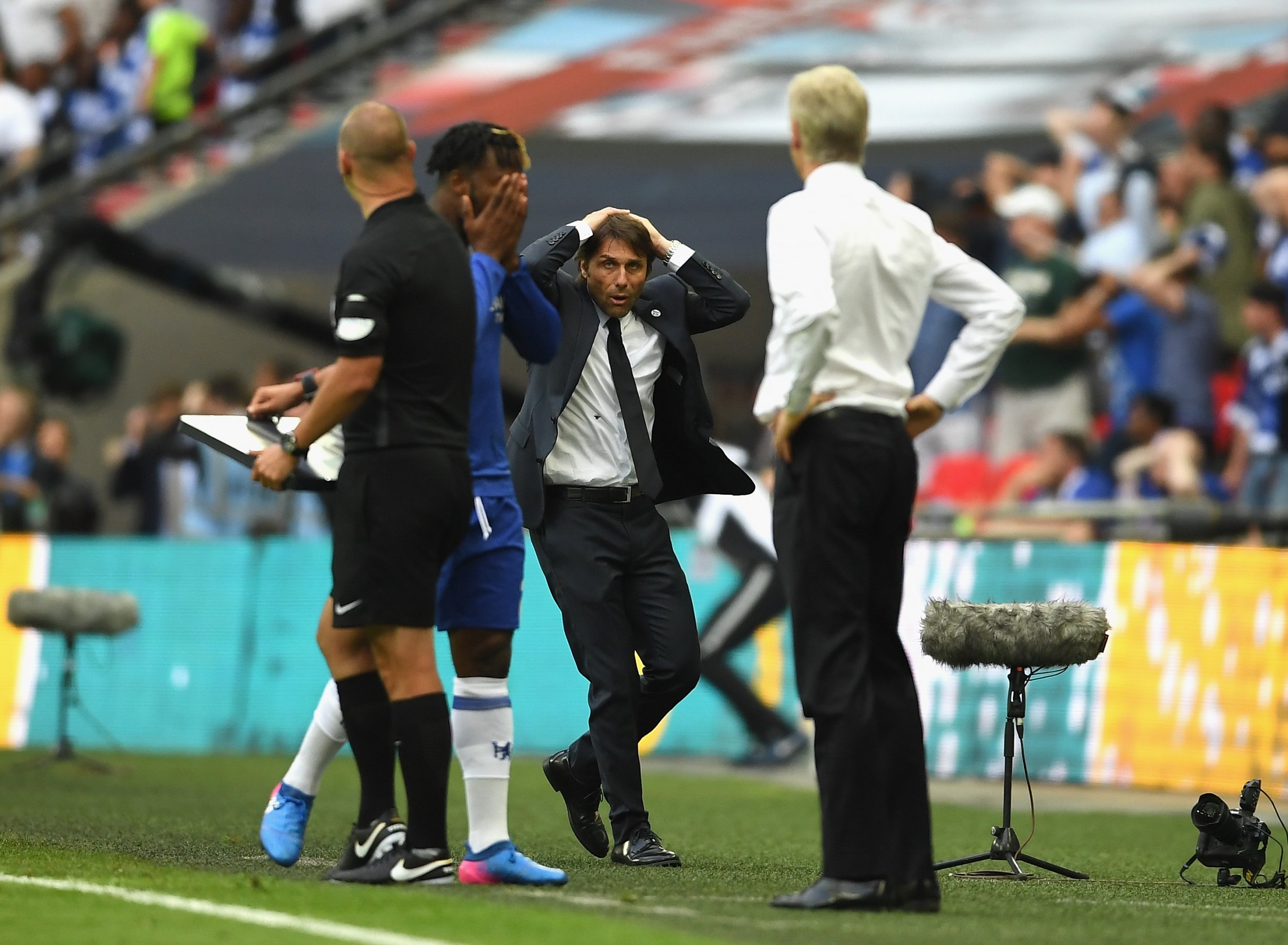 This was the final week before the summer transfer window actually, officially, opens and you could cut the tension with one of those proverbial knives they don't sell in all good hardware stores.
Somehow, Premier League teams are already signing players—you can read about that here—but many of the really big deals are just around the corner.
Here's how the week played out.
The week began with a bang—or the sound of imaginary money fluttering through the air. This was the news that Manchester United would probably have to pay £200 million ($259.5 million) for Tottenham Hotspur striker Harry Kane.
Kane has been prolific for Spurs through the past three Premier League seasons and United, at least in the past under Sir Alex Ferguson, usually got its man if it wanted talent from a Premier League rival.
It seems like Kane may do an Alan Shearer, though, and reject United's advances as the ex-England striker and captain did in the mid-1990s. Plus, does United really want to spend that much when it's reportedly already balking at shelling out £80 million for Alvaro Morata?
Ah yes, Morata. Tuesday's news was sort of about the Real Madrid striker but more about Alice Campello, his wife. She started following United on Instagram this week, leading to excitable suggestions that a deal was definitely done. By the end of the week, a deal was definitely not done.
United's great rival Liverpool, meanwhile, was said to be interested in RB Leipzig's £70 million-rated midfielder Naby Keita, who is a seriously exciting prospect. Exciting enough to justify that kind of spending? We shall see.
The only way Arsenal can keep Alexis Sanchez and Mesut Ozil is to acquiesce to their wage demands. That seems logical, and the way of football in the 21st century. Both Sanchez and Ozil are out of contract in the summer of 2018 and if they don't sign new deals Arsenal will have to sell them to prevent them from leaving for free.
The trouble is, Arsenal doesn't have Champions League football so it will have to tighten its belt at least a little this summer. Tuesday's reports claimed Ozil and Sanchez would get their wage increases of 20 percent, if they shot Arsenal back into the Champions League next season. Fair is fair, and all that, but that offer may not be enough to keep one or both at the club.
This really wasn't a good week for Arsenal, at least according to the newspapers. Thursday came around and had Arsene Wenger missing out on A.S. Monaco's slick young attacking midfielder Thomas Lemar. At the start of the week, there was still talk of Arsenal getting Sergio Aguero from Manchester City in exchange for Alexis Sanchez. By the tail end of the week, that had morphed into City getting Sanchez and keeping Aguero too. Now that's just greedy. At Chelsea, Antonio Conte was reportedly harrumphing over selling Nemanja Matic to United and getting only the £40 million, and brilliant, Tiemoue Bakayoko in return.
Smile, Antonio, it's almost the weekend! Even the prospect of a Saturday on the beach at Bognor Regis couldn't have cheered the Chelsea manager up on Friday. Conte reportedly wants Andrea Belotti from Torino to replace Diego Costa. Instead he's getting Romelu Lukaku from Everton for £85 million. One might suggest it must be quite nice to be in a position to angrily spend so much money, though that might ruin Conte's Sunday, too. Elsewhere Barcelona wanted Ander Herrera but they're definitely not getting him for less than something silly. Let alone ruining Mourinho's weekend, that would send him into paroxysms of rage for a year.