Manchester United Transfer News: Jose Mourinho Wants Colombia Defender Says Italian Report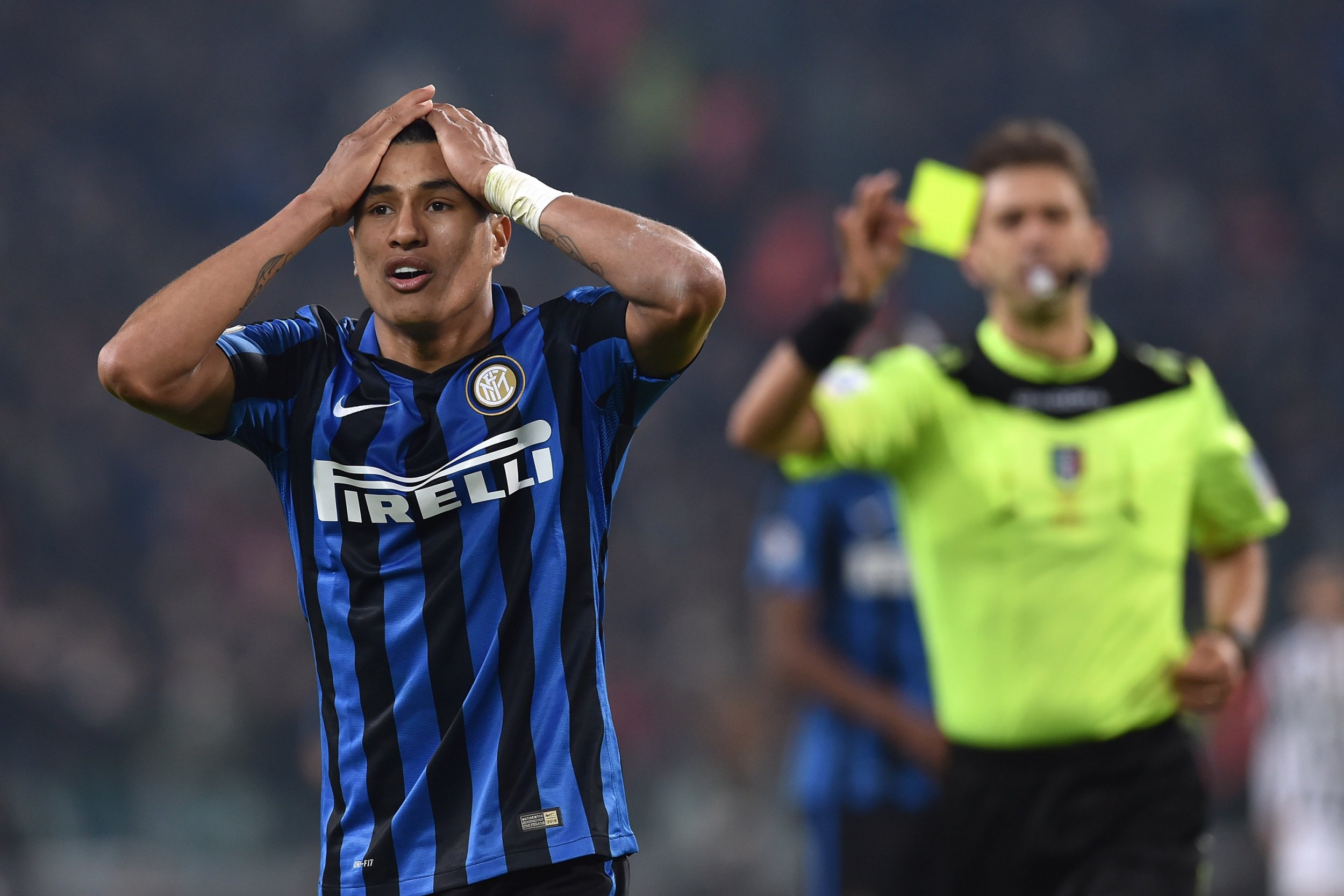 Whether Jose Mourinho goes to Manchester United in the summer is currently the subject of some conjecture, but if he does, the transfer activity is likely to be frenzied.
La Gazzetta Dello Sport, the grand Italian newspaper, says United will sign Jeison Murillo in the summer from Inter Milan.
Jeison Who? Not Bourne, Matt Damon's action-orientated alter ego, but the 23-year-old Colombia defender, who has emerged as one of the best central defenders in Serie A this season.
The fee for Murillo, capped 16 times for Colombia's national team, seems excessive at a reported €35 million ($39.8 million).
But consider that United needs a central defender like a grizzly bear with a sore head needs fresh salmon, because Marcos Rojo may well be departing for warmer climes come the summer.
Though Chris Smalling is now firmly ensconced as an England international big shot, he could use a commanding presence beside him, á la Rio Ferdinand and Nemanja Vidic, the backbone of probably the last great United side.
In addition, Bayern Munich and its new manager Carlo Ancelotti are said to be pawing the ground around Murillo, making the likelihood of a bidding battle… more likely.
Of course, United will need to sort its managerial situation out before it starts seriously chasing players's tails, with Mourinho now the subject of interest from Valencia, which needs a new manager following the failed four-month relationship with Gary Neville that ended on Tuesday.
Would Louis Van Gaal still want Murillo if, as is an eminent possibility, he remains in charge next season to see out his contract?
If he doesn't, perhaps he should. Though Murillo is not tall for a centre back—just six foot and not an inch more—he is, in the mould of his compatriot, the retired Inter Milan defender Ivan Cordoba, hard as nails left to rust in an Arctic snowstorm, putting his head in the way of anything that moves on a football pitch. It won't be this simple, but United should sign him up.