Europa League Final: Five Ways Manchester United Could Lose to Ajax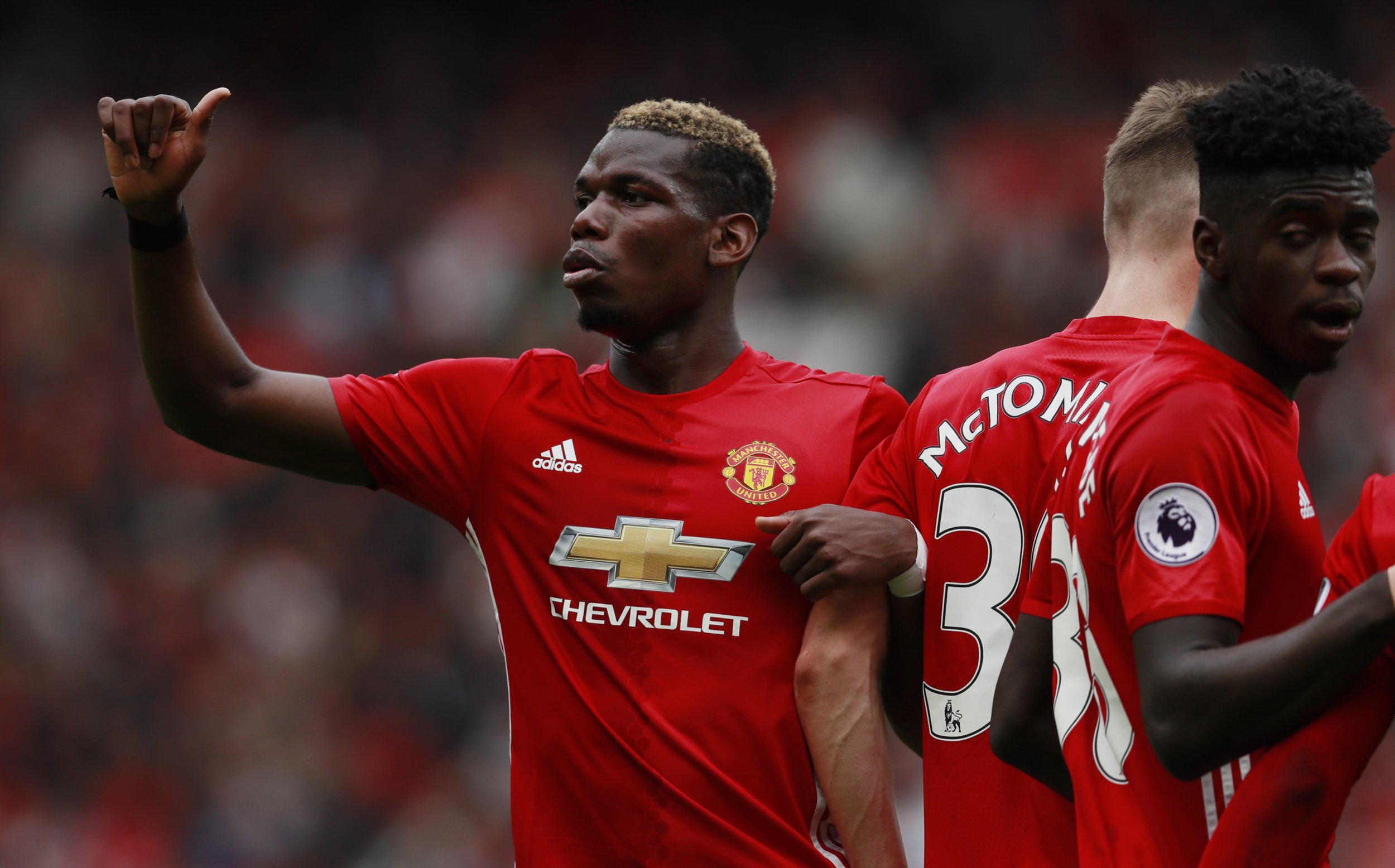 Manchester United has the chance to win the Europa League for the first time ever at Friends Arena in Stockholm, Sweden, on Wednesday evening.
But in Jose Mourinho's way stands a deliciously talented young Ajax team, which is seeking to restore the reputation of Dutch football in Europe.
To the winner, the prize of Champions League football next season.
United goes in as favorite but its path to glory could easily be blocked by the side from Amsterdam. Here's how Mourinho and company could fail to bring home the Europa League trophy.
Ajax's attack hits form
It's a modern reality, and pattern, that Dutch domestic football will lose its most talented players to richer leagues, often before they are fully mature.
Rumors are already swirling around Justin Kluivert, the talented teenage winger and son of Dutch football icon Patrick — and the younger Kluivert cannot even command a regular spot in Ajax's starting lineup.
But before the team is inevitably broken up it could carry home the club's first major European trophy since the 1994-95 Champions League. Since the team including Wesley Sneijder and Zlatan Ibrahimovic reached the 2002-03 Champions League quarterfinals, Ajax has not had a team capable of competing among the elite in Europe—until now.
In attack, Ajax will field the ultra-talented 19-year-old Dane Kasper Dolberg. On either side are two tricky wingers, Amin Younes and Bertrand Traore, on loan from Chelsea. Behind them, in a classic 4-3-3, are two more creative midfielders in Davy Klaassen and Hakim Ziyech.
The multiplicity of threats was too much for a talented Lyon side in the semifinals and if United is not on its guard then Ajax could strike early and often in Stockholm.
United's injury-ridden defense crumbles
Mourinho would dearly love to have Eric Bailly, his best defender this season, available against Ajax's nimble attack. Bailly is strong and powerful but he also reads the game astutely, seeing danger before it develops. That could be key against Ajax's slick attackers.
Mourinho will almost certainly pick former Ajax defender Daley Blind as his left-sided center back in Sweden on Wednesday.
It's in deciding Blind's partner that Mourinho has a problem. Neither Phil Jones or Chris Smalling inspire confidence on a regular enough basis for United supporters. Smalling, in particular, has appeared shaky on occasion this season while Jones' injury problems have continued.
Bailly's absence—due to his red card in the late stages of the semifinal second leg at Old Trafford—may yet prove one of the key elements of the final.
Goalkeeping
David De Gea is seemingly on his way out of Old Trafford but regardless of whether he departs for Real Madrid this summer, Mourinho has stuck with Sergio Romero as his Europa League goalkeeper throughout the competition.
But wouldn't you want your best shot-stopper in goal in the biggest game of the season? Romero saved United a draw at Southampton two games ago in the Premier League, but De Gea is an inspirational figure who can make unexpected saves.
With a nervous defense in front of Romero, could Mourinho yet regret picking the Argentine?
Mourinho's negative approach backfires
In the second leg against Celta Vigo, United dropped deeper and deeper and could well have thrown the tie away in the closing minutes but for the profligacy of former Manchester City striker John Guidetti.
But this isn't going to work against a team as exuberant in attack as Ajax. The Dutchmen will create too many chances if United sinks towards its own penalty area, so Mourinho's team must be proactive and search for a second goal if it goes one up early on.
United was caught out too many times in the Premier League this season by a combination of wastefulness in front of goal and sitting on one-goal leads. It's up to Mourinho to make sure his team pushes Ajax back, rather than the other way around.
Paul Pogba doesn't seize control of the game
Where United does have a definite edge is in experience, particularly in midfield —r emember it's only two years since Paul Pogba played in a Champions League final, although it was one he lost as part of a Juventus team against Barcelona.
United's ability to get up the pitch quickly and dominate Ajax depends to a large degree on how Pogba plays. If he is at his rampaging best, beating opposition players with individual skill and spreading long passes to United's forwards, then it will not matter so much if Ajax dominates possession.
That has been the Pogba of recent games, particularly in the 2-0 victory over Crystal Palace when he was taken off early as a precaution. In big games earlier in the season, though, the France international struggled to impose himself. At the crucial point in United's season—the game on which perceptions of Mourinho, Pogba and the entire squad will pivot—the world's most expensive footballer has to step up.