Has Jose Mourinho Given Up On Manchester United Already?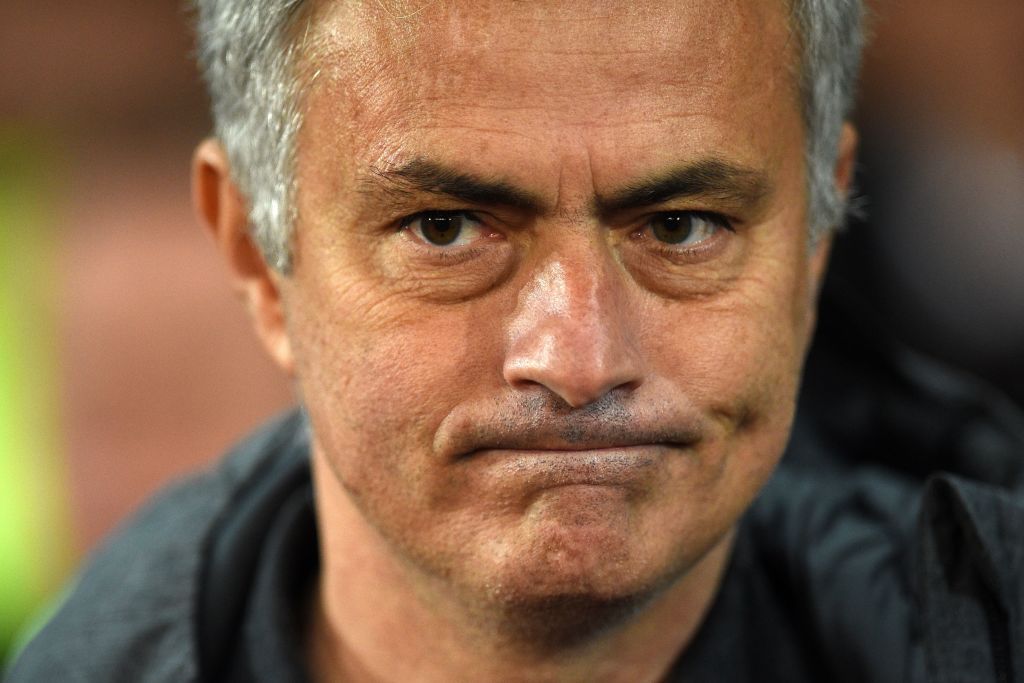 Jose Mourinho is not a man typically known for changing his mind—stubbornness, indeed, may be one of the characteristics that helped him become the successful coach he is today.
But changing his mind is exactly what he has done over the past few months.
Six years ago, while manager at Real Madrid, Mourinho sat in a room in Qatar with the new owners of Paris Saint-Germain and listened to their offer to become the club's new manager. A super-club would need a super-coach. But Mourinho decided not to take it.
The French Ligue 1, for Mourinho, lacked the excitement of competitions like the English Premier League, a league he was keen to return. And, of course, he did. After leaving the Santiago Bernabeu in acrimony, Mourinho won the Premier League with Chelsea and then became manager of Manchester United in the summer of 2016.
A successful first season, winning the Community Shield, League Cup and Europa League—taking United back to the Champions League—marked an upturn for both Mourinho and United. The ascent was set to continue this season, with United second in the Premier League table and heading toward the knockout stages of the Champions League.
Related: Jose Mourinho still messages me and wanted me at Manchester United, says Alvaro Morata
But how long Mourinho will be around at Old Trafford has grown increasingly uncertain. Speaking to French television last month, Mourinho said he was not planning on finishing his career there. "The only thing I can say is that I'm still a coach with worries, with ambitions and with the desire to do new things. And I don't believe... no, I'm sure that I won't end my career here," he said.
Mourinho then went on to speak effusively about the French capital and the project at PSG. "The other day," he said, "my son who lives in London went to Paris and not to Manchester to watch the match." Asked why his son chose that option, the United manager added: "Because at the moment in Paris there is something special. Magic, quality, youth, it's fantastic."
Paris has reportedly been quick to act on Mourinho's words. According to the Manchester Evening News, PSG has contacted the coach's agent Jorge Mendes about Mourinho's future.
Qatar's aim in 2011 was to dominate in French football. PSG has been champion in four of the last five seasons. And now it wants to dominate on the continent and become king of Europe.
After Laurent Blanc, the owners turned to Spaniard Unai Emery. Emery won an unprecedented three consecutive Europa League titles with Sevilla before taking over at Parc des Princes in 2016, and saw his team eliminated by Barcelona at the last-16 stage last season.
Mourinho, though, has the pedigree PSG wants, having won the Champions League with Porto in 2004 and with Inter Milan in 2010. And it suddenly seems to be a fit. Mourinho has changed his mind: French football is now an attractive proposition.