Transfer News: Manchester United Star Set for Exit, Liverpool Get Green Light From Target
Luke Shaw's exit from Manchester United this summer is growing increasingly inevitable but he may be on the verge of a big move.
The England left-back has had a turbulent time under Jose Mourinho at Old Trafford but that looks set to end when the transfer window reopens. In today's transfer round-up, Shaw looks set to be given a very appealing offer.
Elsewhere, Liverpool get some good news as one of their main targets for the offseason has been given the green light to leave, while one of Chelsea's key players commits his future to the club—even if only in the short term.
Here, Newsweek gives you everything you need to know about the news and rumors swirling around the Premier League and the rest of Europe on Tuesday morning (March 27):
First to Luke Shaw. The 22-year-old's time at Manchester United has not gone quite so well but he may be on his way to another giant of European football. According to the Daily Mirror, La Liga leaders Barcelona are considering making a bid for Shaw.
It would begin a summer of change at Old Trafford. Shaw looks likely to leave while Michael Carrick is certain; the Manchester United captain is retiring at the end of the season. And Mourinho already has a list of six names of potential replacements, according to the Manchester Evening News, which includes Arturo Vidal of Bayern Munich and Marco Verratti of Paris Saint-Germain.
Read more: Manchester United swoop for rival star, Liverpool plans £87 million bid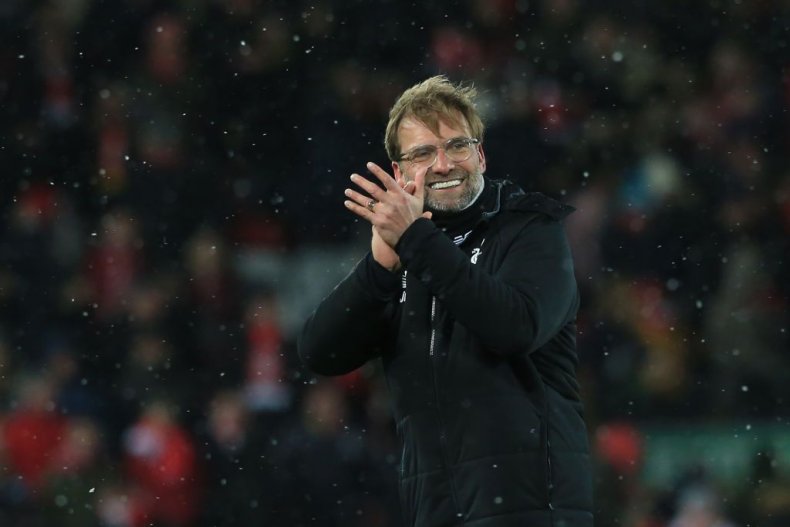 Over on Merseyside, Jurgen Klopp is also looking to strengthen his team. And Liverpool have been given a boost after news that Real Madrid have told Dani Ceballos, the Reds' target, that he can leave at the end of the season, according to talkSPORT. However, Klopp does face competition for the 21-year-old Spaniard from AC Milan and Juventus.
That is accompanied by some even better news for Liverpool fans after Emre Can took to Instagram to rubbish rumors of a move away from Anfield. "Interesting stories about me in the press!" he wrote. "I'm no longer going to comment on any false stories or rumours!"
In similar circumstances, Chelsea will hold onto Thibaut Courtois next season amid rumors that the Belgian goalkeeper wants a return to Madrid. According to The Daily Telegraph, he will stay at Stamford Bridge even if a new deal is not agreed, as his current contract expires in the summer of 2019.
And finally, Abdoulaye Doucoure, who has impressed for Watford this season, has said it is a "dream" of his to play for Liverpool. The 25-year-old has also drawn interest from Arsenal, and his form this season has made an exit from Vicarage Road look inevitable.