Manchester United News: Marcus Rashford Now 'Undroppable,' Says Juan Mata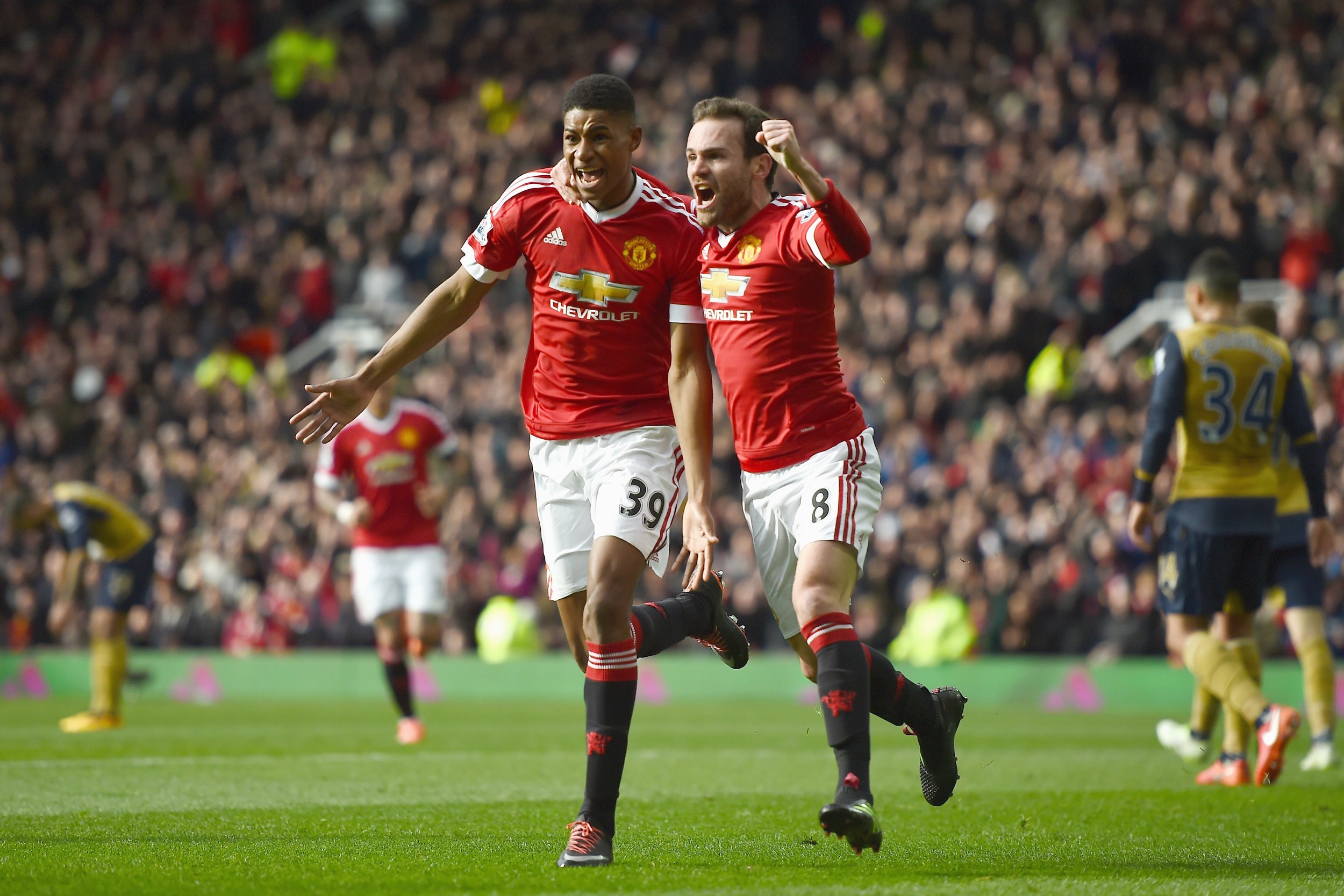 Manchester United's teenage striking sensation Marcus Rashford is "undroppable" following four goals in his first two senior games for the club, the team's midfielder Juan Mata has said.
Rashford, the United academy graduate, is just 18 but he burst onto the scene two weeks ago with two goals against F.C. Midtjylland of Denmark in the UEFA Europa League and followed that up with two more against Arsenal in the English Premier League on Sunday.
That flurry has now made him indispensable, according to Mata.
Asked if Rashford had made himself undroppable, Mata said, "Yes. In the first goal [against Arsenal] he was in the right position to put the ball in the back of the net, and the second was a great header because he had to give power to the ball and it's not easy to score a header against Petr Cech. He knows where the goal is, and that's very important for a killer like him."
"He looks similar to Anthony Martial in a way," Mata said. "They're both quick and go against the defenders, they both have goals in their pocket. It's not about comparing, it's about taking profit from them."
Rashford's emergence has coincided with an uptick in United's form, with the club taking on Watford on Wednesday night with renewed vigor and hope of catching Manchester City in the race for the UEFA Champions League.