Manchester United Next Manager: Five Potential Replacements for Jose Mourinho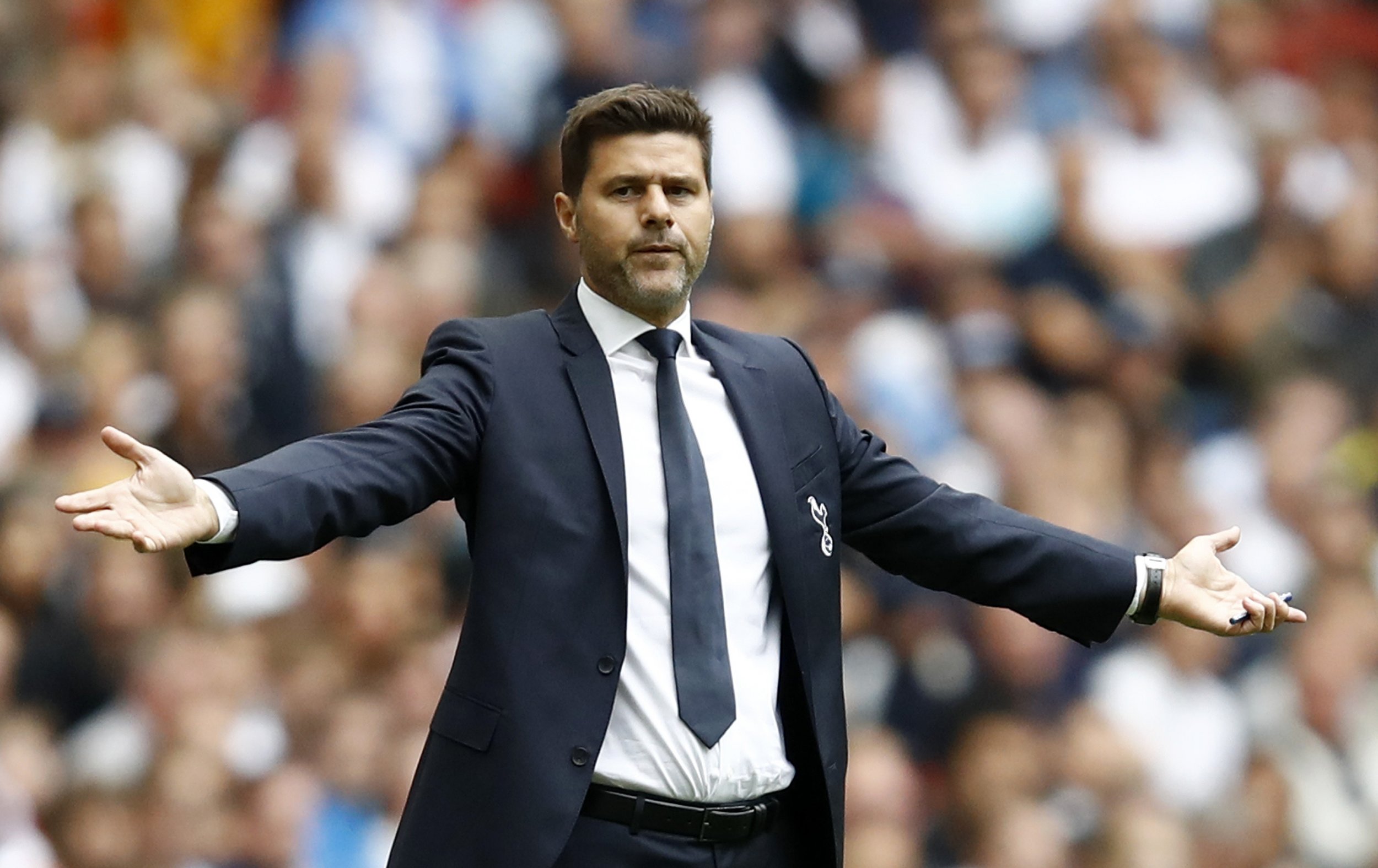 Jose Mourinho's tenure at Manchester United appears to have entered the home straight. A summer that saw him at loggerheads with the board and singling out some of his key players for criticism took an even more tumultuous turn following the dismal defeat at Brighton on Sunday.
Disjointed on the pitch, lacking direction off it and hampered by a combination of poor recruitment and a lack of signings, United's season is already perilously close to a write-off.
While a large section of supporters remain behind Mourinho and hold the board responsible for the current predicament, the tide appears to be turning against the Portuguese, whose dull style of soccer has won very few friends in his time at Old Trafford.
Mourinho is under contract until the end of the next campaign but has never spent more than three consecutive seasons at a club throughout his career, and has already been installed by bookmakers as the favorite to become the first Premier League manager sacked. So could United turn to if they want to replace him?
Mauricio Pochettino
Some United fans wanted the Argentinian to be appointed even before Mourinho replaced Louis Van Gaal in the summer of 2016. Pochettino has turned Tottenham Hotspur into an established top-four side without spending a fortune and has developed the likes of Harry Kane, Dele Alli and Kieran Trippier into Premier League stars.
In the eyes of many, his attacking soccer philosophy and the trust he puts in young players make him the ideal candidate to pick up the baton Sir Alex Ferguson left in 2013. Pochettino has spent five seasons in the Premier League and knows the division inside out, a considerable advantage compared to some of the other potential replacements for Mourinho.
His detractors, however, point to the fact that entertaining as his brand of soccer is, the Argentine is yet to win a single trophy as a manager. Furthermore, Pochettino signed a new five-year deal with Spurs last summer and United would in all likelihood have to pay an absolute fortune to convince Tottenham chairman Daniel Levy to let him go.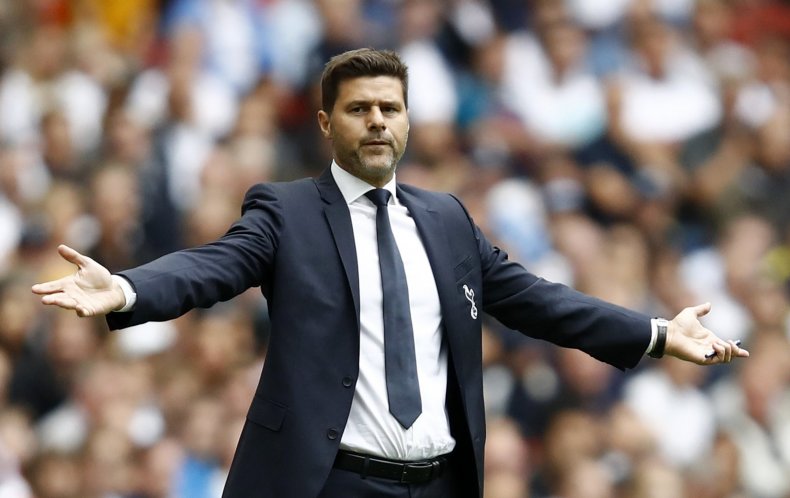 Zinedine Zidane
The Frenchman left his Real Madrid post in June after winning the Champions League in three consecutive seasons, and while Manchester United's prestige and tradition would obviously appeal to him, there are a lot of question marks.
Zidane would be a dream appointment for United's executive vice-chairman Ed Woodward, a man for whom the commercial profile of players and managers is always high on the list of priorities when discussing signings and appointments.
However, he left Madrid because he felt the club's president, Florentino Perez, did not back him adequately in the transfer window. Given Mourinho has had exactly the same issue at United, it seems unlikely Zidane would take the job, particularly as he admitted the pressure of delivering constant success had taken a toll on him.
After weeks of being linked with a move to Old Trafford, on August 21 United denied any interest in Zizou.
Laurent Blanc
Not quite as high-profile a name as Pochettino or Zidane, Blanc could nevertheless be an attractive option for United. The 1998 World Cup-winner is available immediately, which means the club would not have to pay any compensation to lure him away from a different club. He knows the environment at Old Trafford, having spent two seasons at United.
Blanc's tenure in France yielded a league title with Bordeaux and three with Paris Saint-Germain—where he won all four domestic trophies available for two consecutive seasons—with a two-year spell in charge of the national team sandwiched in between.
The 52-year-old left PSG after what he described as three "draining" seasons but has hinted he would like to manage abroad. United could also turn to him in the hope of convincing fellow Frenchmen Anthony Martial and Paul Pogba to remain at the club, after the pair were linked with a move away from United throughout the summer.
Antonio Conte
Much like Pochettino, Conte knows the Premier League, having won the title with Chelsea in his first season in England. Much like Blanc, the Italian is available immediately after Chelsea parted ways with him in July, bringing his reign to an end after two seasons.
Of the other potential successors, Conte's brand of soccer is arguably the closest to Mourinho's. That could make him an unpalatable appointment for United fans, who have been starved of excitement since Ferguson left in 2013.
Conte injected a new lease of life in a Chelsea team that had downed tools under Mourinho just five months earlier and Woodward may be tempted to see whether the Italian could repeat the trick. However, given the way Conte's tenure disintegrated the following season, would United trust a manager who can be as divisive as Mourinho?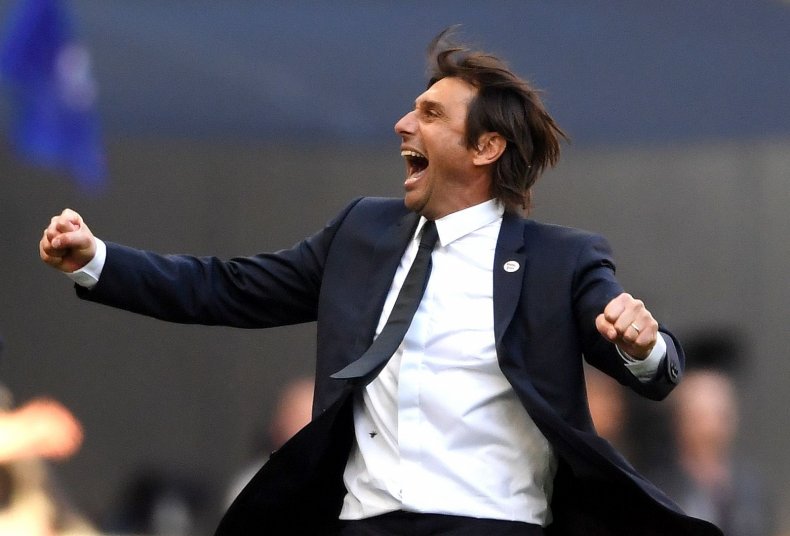 Ryan Giggs
The romantic option would also be an almighty gamble for United. Giggs was in charge for the final four games of the 2013-14 campaign, when David Moyes was sacked after a dismal nine months. He was also assistant manager during Louis Van Gaal's subsequent two-season spell.
However, he left United after Mourinho's arrival and was appointed in charge of Wales in January. While his inexperience at the top level works against him, the Welshman's legendary status at Old Trafford–963 appearances in all competitions over a glittering 24-season career–means he remains among the potential candidates.
Manchester United Next Manager: Five Potential Replacements for Jose Mourinho | Sports