Manchester United: Jose Mourinho Bemoans Luck After 'Performance Of Season' Against Stoke City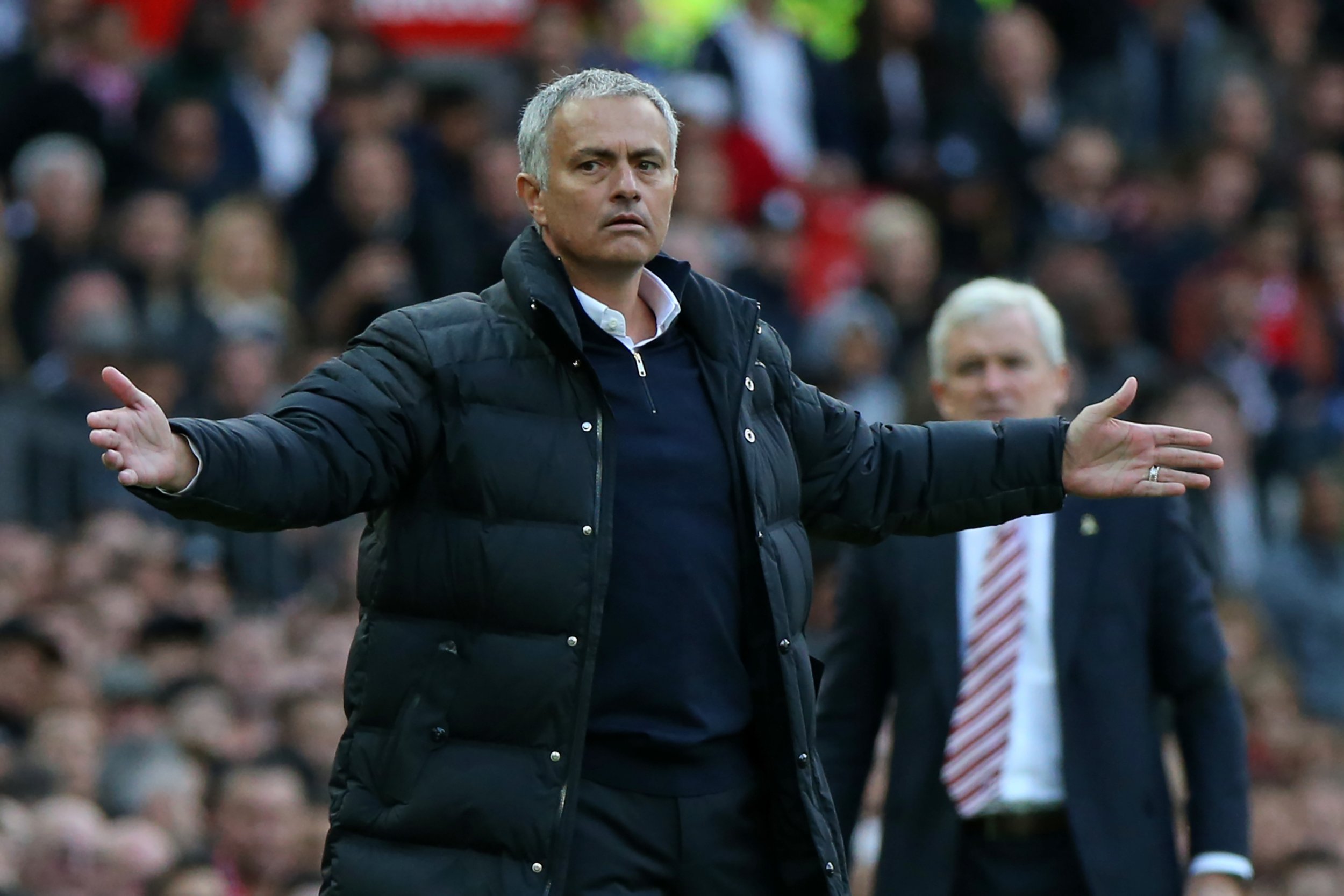 Jose Mourinho praised Manchester United's "best performance of the season" and bemoaned bad luck as his side gave away a late goal to draw 1-1 with Stoke City at Old Trafford.
Having spurned several first-half chances, one for Zlatan Ibrahimovic and two from world record signing Paul Pogba, United took the lead on 69 minutes with a beautiful swept finish from substitute Anthony Martial.
Joy was short-lived, however, as Joe Allen bundled the ball in with eight minutes remaining, denying United a second straight victory in the English Premier League and earning Stoke just its third point of the season.
"This is the best performance all season and could have been one of these fat results in the Premier League, it could have been 5-0 or 6-0. We had big chances, with amazing saves and big misses," Mourinho said.
"We chased the second goal and they go at the other end and score the goal and get a point. You can have sometimes have draws where what you does nothing to change the result.
"The players and I did everything. I made changes, everyone was giving more and more but today we could be here all day without winning the game. We will play worse and win games for sure. We played against Southampton worse and beat them. We had 90 minutes of control, we had 90 minutes of ambition. We played really well, and it was a good home performance and we created lots of chances."
Mourinho again started without Wayne Rooney, though the England captain came on alongside Martial and played an inadvertent role in the France striker's goal.
United's next Premier League engagement is a fixture away to high-flying Liverpool on Monday, October 17.