Manchester United: Is This How Jose Mourinho's Team Will Line Up After £200M Spending Spree?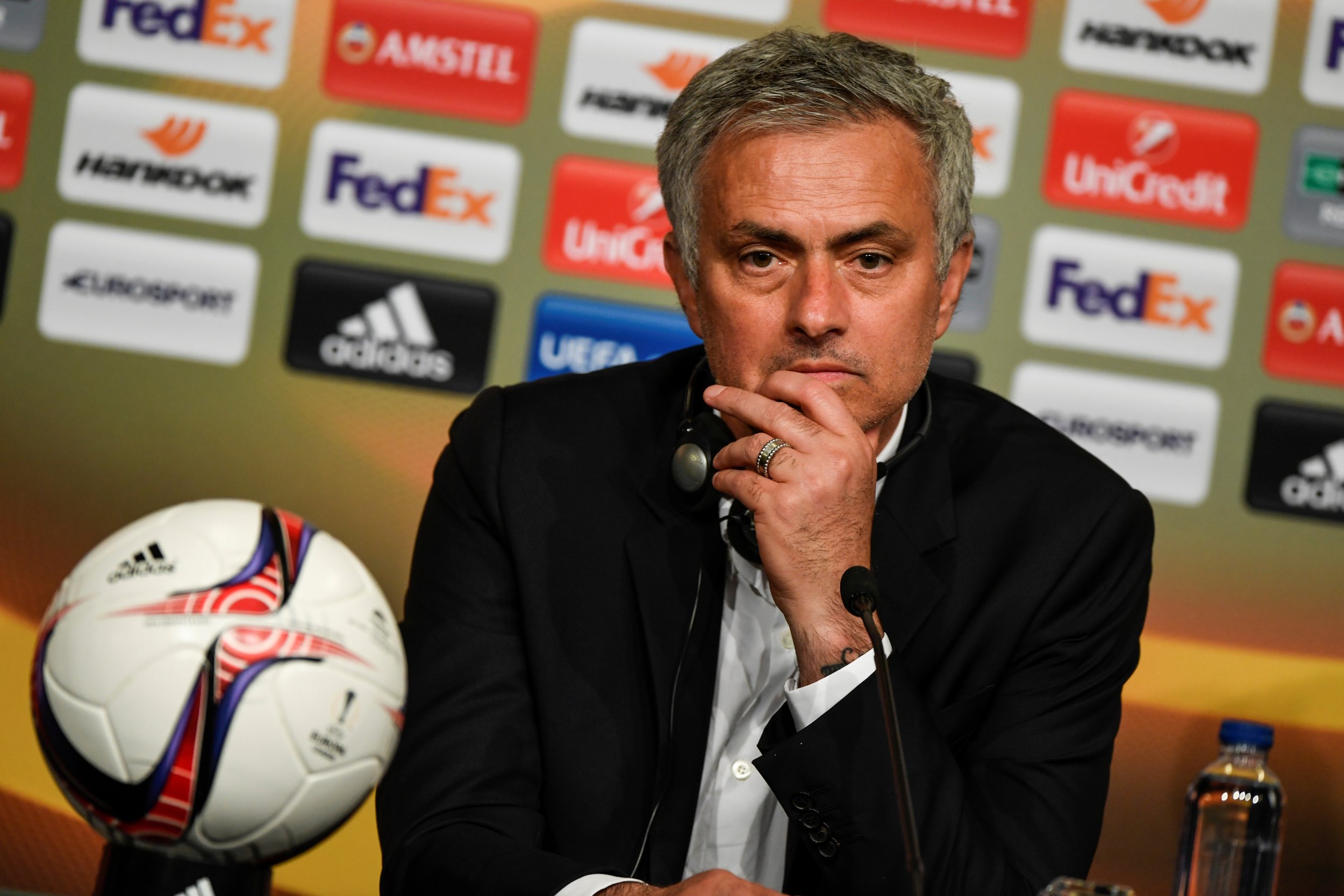 With a Champions League campaign to come next season, Manchester United will target quality over quantity in its summer transfer dealings.
That's according to a BBC report that claims manager Jose Mourinho will make "three or four" summer signings including a world-class striker, as he attempts to make United a viable challenger for the Premier League title once again.
Here's how United could look next season if Mourinho spends the reported £200 million available to him.
Goalkeeper
Mourinho would like Jan Oblak to replace David De Gea if the Spaniard leaves for Real Madrid but Paris Saint-Germain could scupper his plans with an offer of £52 million to blow United out of the water. Kasper Schmeichel, of Leicester City, may be a more realistic option that would allow Mourinho to spend some of the De Gea fee on other areas of his squad.
Defense
Antonio Valencia will remain the first-choice right back but it's next to him that things get interesting. According to the BBC, Mourinho would like Michael Keane of Burnley to partner Eric Bailly at center back. He also needs a left back amid uncertainty around Luke Shaw but may have been priced out of a move for A.S. Monaco's Benjamin Mendy .
Midfield
United's midfield lacks balance when Paul Pogba and Marouane Fellaini play ahead of Ander Herrera . Michael Carrick remains a technically gifted footballer but lacks the energy to make up for Pogba's forays forward. Mourinho needs a battler and a runner to provide a defensive screen alongside Herrera so a reported link with Paris Saint-Germain's elegant, dynamic midfielder Blaise Matuidi is intriguing.
Attack
Antoine Griezmann rates his chance of a move to Old Trafford this summer at a platry "six out of ten" but if he did come where would he play? The France international has turned himself into a deep-lying striker for Atletico Madrid in the past two seasons so perhaps Mourinho could bring in Griezmann and Andrea Belotti, a traditional No. 9 who could lead the line. The prolific Torino striker continues to be linked with a move to Manchester. Anthony Martial, Marcus Rashford, Juan Mata and Jesse Lingard provide options for the left flank of a 4-3-3 formation.
Manchester United's possible starting lineup, 2017-18: Kasper Schmeichel-Antonio Valencia, Michael Keane, Eric Bailly, Luke Shaw-Ander Herrera, Blaise Matuidi-Paul Pogba-Anthony Martial, Andrea Belotti, Antoine Griezmann.