Transfer News: Manchester United Rival Spurs For Starlet, Guardiola Jokes He'll Spend £1 billion
Spending, they say, has gone crazy.
Club transfer fees were broken in Premier League teams more than once during last summer, and the world record continues to be eclipsed.
Pep Guardiola, the highest spending manager in the Premier League last summer, joked that he could spend £1 billion in the summer coming, jabbing back at critics who say he bought the league.
Although his comments were in jest, Guardiola will almost certainly be dipping into the transfer market in the coming months. He said so himself.
Newsweek begins Monday's transfer round-up at the door of the Etihad Stadium, at the home of Manchester City, the new Premier League champions:
If Guardiola is to spend £1 billion then he would be paying £500 million each for two players, for according to the Manchester Evening News that is all he wants. The Spanish coach said that he would not sign more than a couple of players following Manchester City 's 4-1 win over West Ham United.
Down the road at Old Trafford, Manchester United may be a little busier. According to The Sun, Scottish defender Kieran Tierney, of Celtic, is high on Jose Mourinho's list of targets this summer but he faces competition from Tottenham and Bournemouth for the 20-year-old.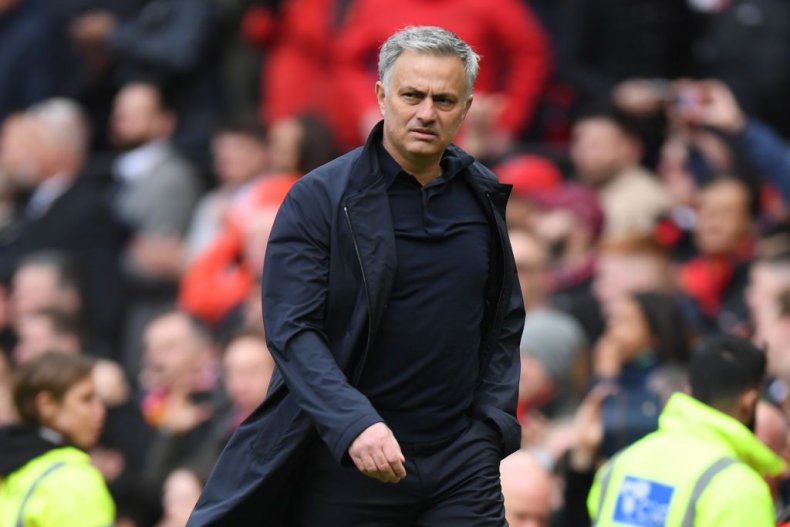 The same newspaper reports that Chelsea could be set to lose one of their most promising youngsters. Mason Mount, the 19-year-old who was part of England's European Under-19 Championship winning team in 2017, is wanted by Ajax, famed for producing some of the world's best players.
Brighton and Hove Albion are making one of the more unique signings of the summer—recovering criminals. According to The Argus, the south coast club has forged a link with Lewes prison in an attempt to help inmates adjust to life after their release.
And finally, West Brom are concerned about losing center-back Jonny Evans this summer but they could also be about to lose his defensive partner too. According to the Daily Mirror, a string of Premier League clubs, including Burnley, Wolves and West Ham, want to sign 27-year-old Craig Dawson.