Manchester United Transfer News: Renato Sanches Move 'Close'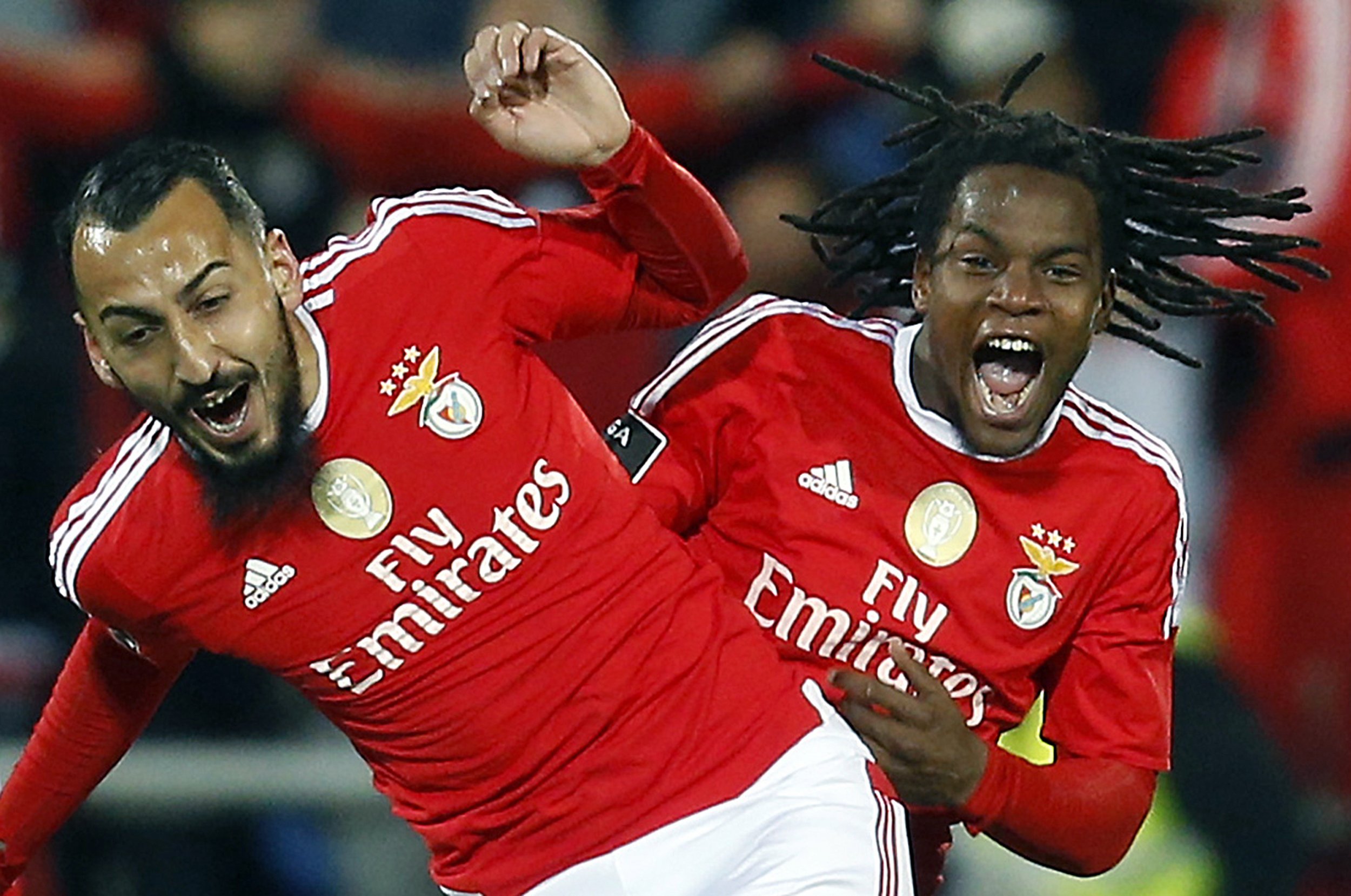 Is there cause, at last, for the collective mood of Manchester United's fans to lift?
Portuguese newspaper Record claims United has reached a "gentlemen's agreement" for the transfer of teenager Renato Sanches from Benfica. This is not the first time Sanches has been linked to the club, with his name floated alongside United's as a potential target in the January transfer window.
However, United appears to have stepped up its efforts to chase Sanches, with Record stating the fee is likely to total €60 million (£47.3 million) in two parts, a flat first price to buy the player of €40 million followed by €20 million in add-ons.
Sanches' stock has climbed exponentially this season as he has continued to impress for Benfica in the UEFA Champions League.
Though only 18, Sanches possesses a man's strength, but most crucially, he has a versatility that means he can play almost anywhere in midfield.
United's managerial situation for next season is uncertain—Louis Van Gaal has one more year left on his contract, but a series of poor performances and the risk of United failing to qualify for next season's UEFA Champions League has put the Dutchman's job in jeopardy.
Were United to gain Jose Mourinho as its manager for next season—and the indications from his friends and associates are that it will—then the signing of Sanches would make sense, even given the former Chelsea manager's noted suspicion towards introducing young players in the first team.
A juvenile, Sanches could struggle as much with the English culture and language as coming to terms with the style of football. Mourinho, a fellow Portuguese, could help him bed in.
The price may appear exorbitant, but United would be snapping up one of Europe's most in-demand and exciting teenagers. Buying youth worked last summer, when £36 million plus add-ons was splashed on Frenchman Anthony Martial, 20 now, but 19 when he signed from A.S. Monaco.
There is the risk that too much will be demanded of Sanches, too young—particularly given the fervor that still exists around Old Trafford for United's last great Portuguese player, Cristiano Ronaldo.
Sanches would need to be carefully handled. But his is a signing that might lift one of England's great clubs out of its listless state.