Manchester United Transfer News: United 'Expected To Bid' For Brazilian Wonderkid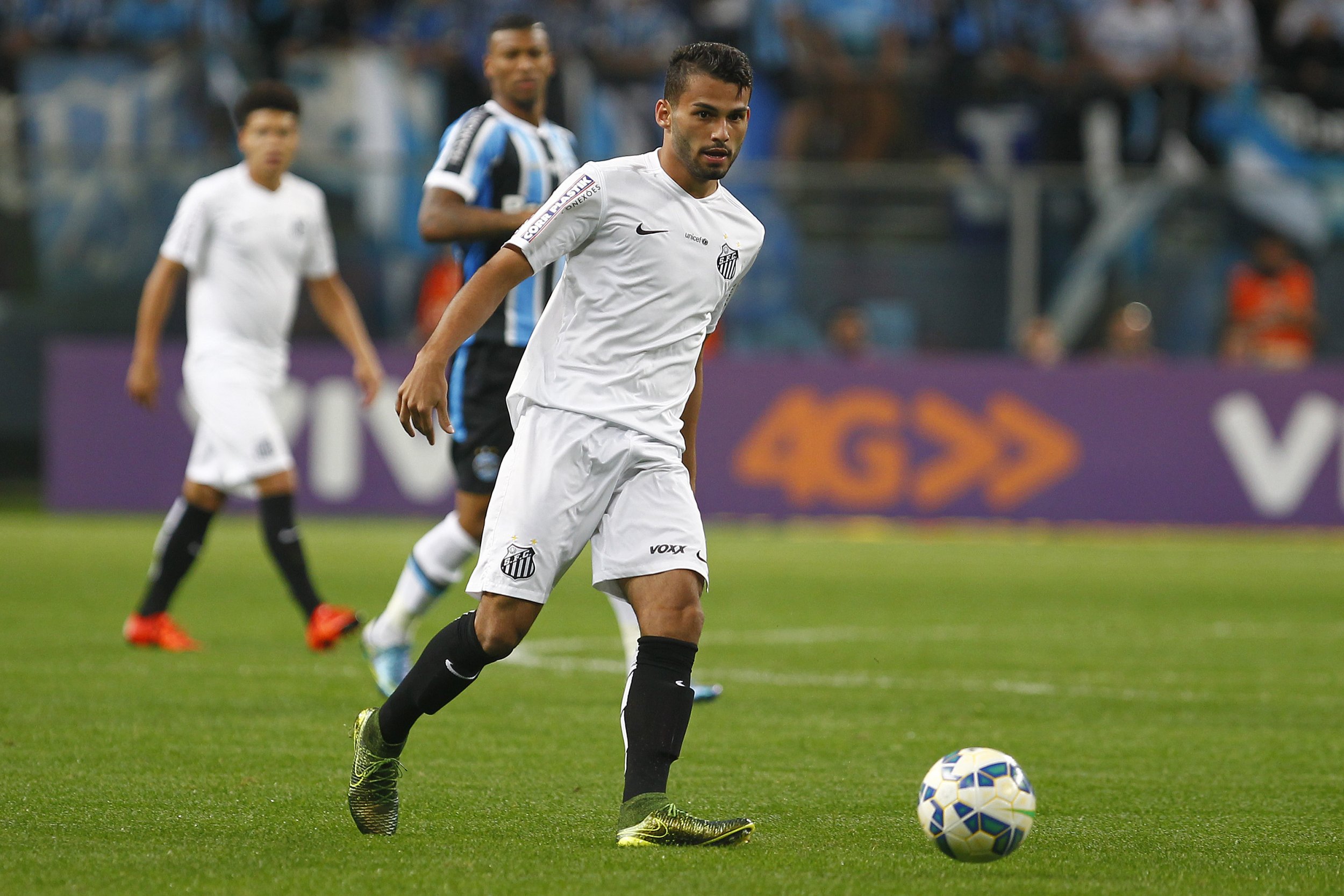 As a dreary season limps to its conclusion, perhaps news that Manchester United has its eyes on a talented young player could help to put a smile on its fans' faces.
The English Premier League club is understood to be in competition with rival Arsenal, Monaco, Juventus and Atletico Madrid for the Brazilian defensive midfielder Thiago Maia.
That is quite a lineup of suitors, even before you know that Maia's release clause is a cool €50 million (£38.9 million).
"Currently there are many clubs from Germany, Italy, England and Spain coming to Brazil to watch Santos games and especially see our client's development. Now with the call up to the Olympic team, the interest from more clubs grows because of the visibility. We believe he will get to the national team soon," Maia's agent Alexis Malavolta told Sport Witness, the football website.
So why the raging levels of interest from across Europe?
Well, a Brazilian "wonderkid" is always likely to fire the imagination, and Maia has proven himself over the past two seasons with his club, Santos, making 28 appearances in the Brazilian Serie A, the country's top division, last season.
He is a hard-running yet skilful midfielder, still a baby, really, having only turned 19 on March 13 of this year, so he has maturing to do.
But United could lose one of its midfield lynchpins in the summer, with no decision yet made to extend Michael Carrick's contract beyond the end of this season.
Morgan Schneiderlin, meanwhile, who cost a pretty penny in the summer of 2015, found himself, like many of United's summer 2015 purchases, confined to the bench during the 1-1 draw with Liverpool at Old Trafford that knocked the club out of the UEFA Europa League Round of 16.
So United may want a new central midfielder, in which case Maia may fit the bill. Bear in mind, though, that the club's last young Brazilian midfield purchase will be fresh in the memory.
Anderson was signed for major money and with major hopes in 2007, only for his considerable potential to become lost over the next few seasons. He admitted to the Manchester Evening News in 2013 that repeated injuries had led to problems with his weight.
Of course, problems experienced by one player will not necessarily be repeated by another. But Anderson's experience is instructive in terms of what can happen to a juvenile player moving to England from across the world.