Manchester United Transfer News: Who Is Reported £60M Target Pierre-Emerick Aubameyang?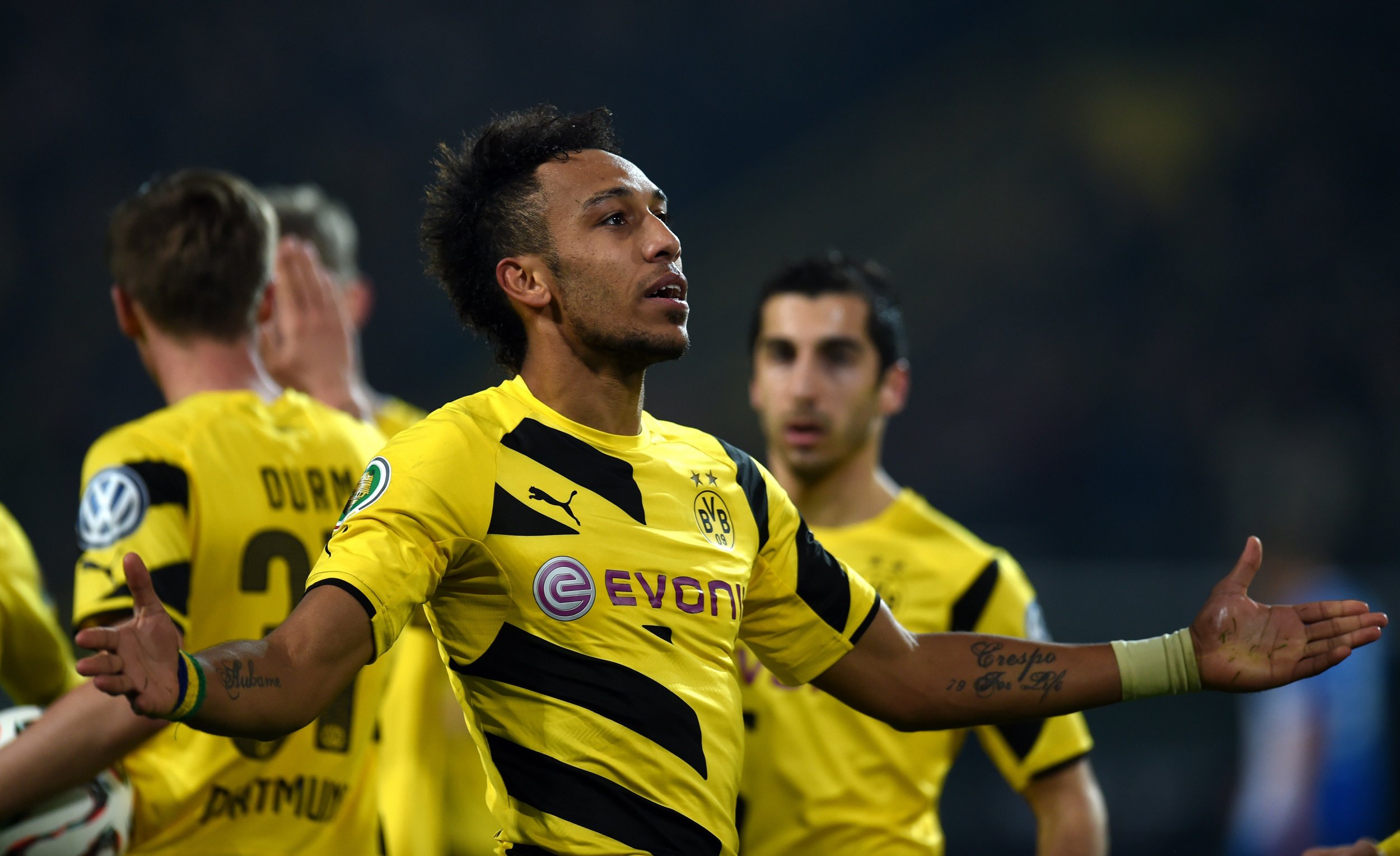 Pierre-Emerick Aubameyang dreams of playing for Real Madrid, but he may have to settle for Old Trafford.
The Gabon striker has once again been linked with a move to Manchester United, during a season in which he has consistently performed superlatively for Borussia Dortmund in the Bundesliga.
Aubameyang scored on Sunday as Dortmund beat Bayer Leverkusen 1-0, his 21st goal in 22 league games in the 2015-16 campaign, and Dortmund maintained some kind of pressure on runaway leader Bayern Munich.
Those strikes are enough to have caught the roving eye of United, which has been struggling for goals this season, going without in 10 of 39 games in all competitions so far.
A report in The Independent says United will pursue Aubameyang whoever is its manager next season. That situation is up in the air, with Louis Van Gaal facing a critical three games to save his job as United manager, against Shrewsbury Town on Monday, FC Midtjylland and Arsenal in the English Premier League.
Aubameyang, were he to sign, would certainly bring a dimension to the United attack that it has been noticeably lacking: speed.
Aubameyang has claimed before that in his time as a youth player at A.C. Milan of Serie A in Italy, he ran 30 meters in 3.9 seconds and, unofficially, in 3.7 seconds too. When Usain Bolt set his world record 100 meters time of 9.58 seconds in Beijing in 2009, he covered the first 30 meters in 3.78 seconds.
Of course, pace isn't Aubameyang's only quality. Were that the case, then Bolt's documented dream of playing for United would be a reality. Aubameyang is deadly in front of goal, with quick feet and an intelligent reading of the game. He has the attributes to be a success in the Premier League.
There is, potentially, an intriguing question lying beneath the proposed transfer. If United sanction a £60 million ($85 million) move without knowing who will actually get to use Aubameyang next season, trouble may lie ahead.
Jose Mourinho's second spell with Chelsea went sour last summer partly because players came in who the Portuguese did not want, among them the bizarre last-minute signing of Papy Djilobodji, subsequently loaned out having failed to make one senior appearance for the club.
If Mourinho gets the United job—and the indications from Inter Milan director Bedy Moratti are that he will—then he will want control over transfers.
The flipside to that is that he will also love the poise and electricity that Aubameyang would bring to the United attack.
To talk of Mourinho is to say nothing of the prospect of Van Gaal remaining at United. He has one more year on his contract, and it is not inconceivable that the club, having shown commendable patience so far, could let him see it out.
But given the underperformance of Van Gaal's big signings from the summer 2015 transfer window, notably the underwhelming Memphis Depay, would the Dutchman be trusted with a £60 million recruit, a sum of money that understandably carries with it considerable risk?
Aubameyang's potential transfer raises far more questions than it answers about Manchester United's cloudy near future.