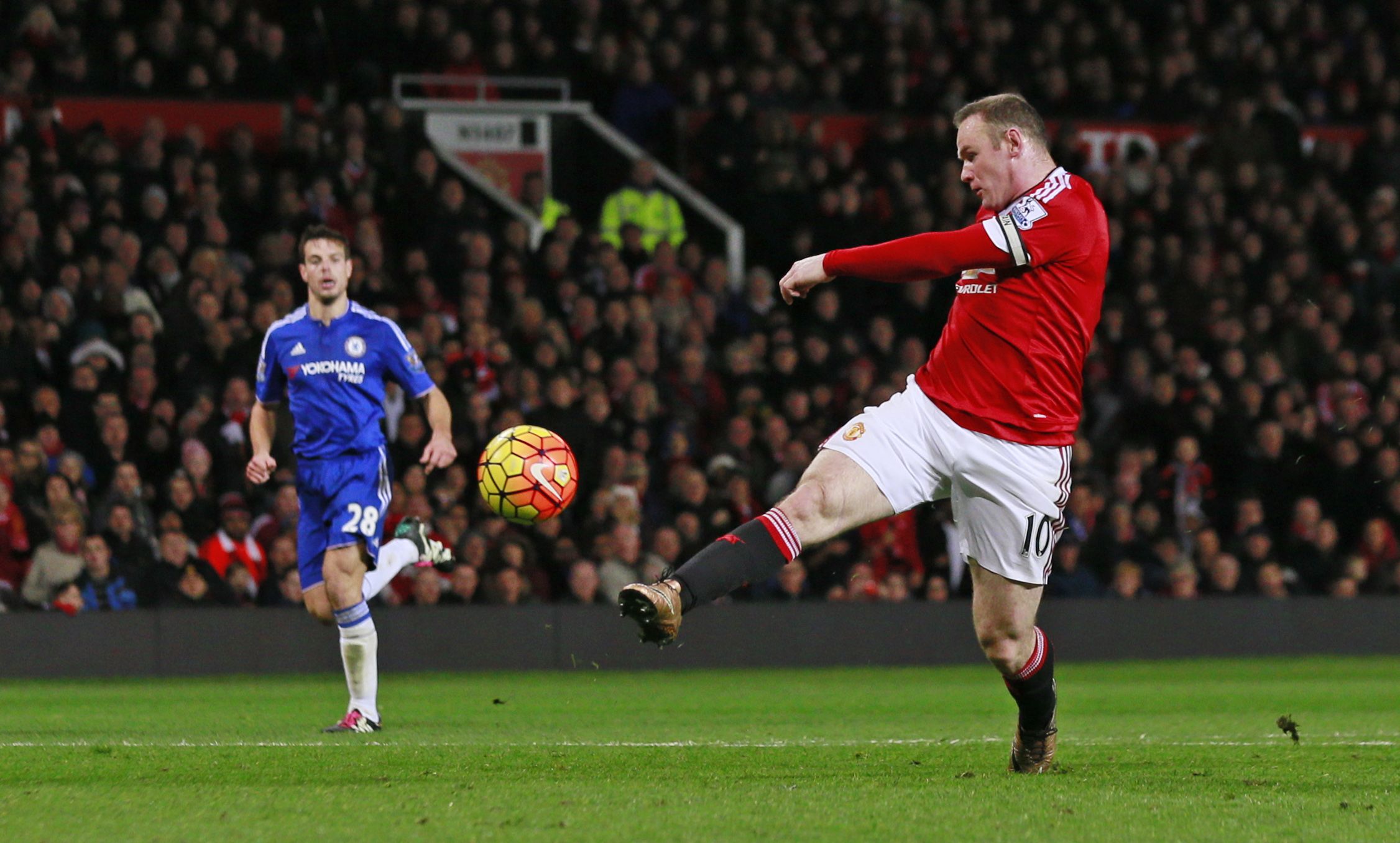 The marquee English Premier League clash between Manchester United and Chelsea at Old Trafford ended in a stalemate, but that does not mean it was without interest.
Both teams had clear chances to win the game in the second half, though Chelsea, which came for a point and escaped with one, will be the happier of the two, having stonewalled a United side, which is under threat of losing manager Louis van Gaal. Newsweek draws five conclusions from the game.
Chelsea Set Up Like a Team Battling Relegation
One might say that it is what it is—given it is 13th in the Premier League—but it still shocked more than a little to see how defensively Chelsea began the game, with all but Eden Hazard, the winger, ordered to stay behind the ball, with Manchester United's attackers facing them. When they did break, on the half-hour mark, through Pedro, the Spanish winger who was a summer signing for Chelsea. Defender Cesar Azpilicueta was the player furthest forward, straining to get himself on the end of the pass. Chelsea Manager Guus Hiddink has had a limited amount of time with his squad since taking over on a temporary basis from Jose Mourinho this month, so caution was perhaps advisable. But Chelsea does not lack attacking resources or riches. To watch it kowtow to its opposition was strange.
Manchester United Has a Phenom in Anthony Martial
The French striker, operating from a position wide on the left of the United attack, had a stout, experienced figure in Branislav Ivanovic, Chelsea's veteran defender, cowering during the first 20 minutes. As a defender, it's clear what Martial is going to do—cut in and shift the ball onto his right foot. Stopping him is another conundrum entirely. Once Martial thundered a shot against the post, and once he went down looking for a penalty neither came off, but the potential for excitement was clear. He faded a little thereafter—still so young and inexperienced—but Martial is a ray of sunshine in a dull gray team.
In Desperation, United Found Its Bite
With van Gaal's job on the line, United located its fluency, combining that with a bunny-like energy that left Chelsea reeling in the first half of the first half. But, as in so many of its games this season, United lost its pizzazz as the game went on, and Chelsea, though cautious, was allowed to come back into the game. It was as though the longer the match went on, the more United had cause to ponder on the gravity of it, and its manager's situation. This weighed heavily on its players' legs.
Nemanja Matic and Eden Hazard Show Signs of Life
Matic, the Chelsea midfielder, missed a glaring second-half chance when clean through on goal, but this was a far better performance than any the Serb produced under Chelsea's former manager Jose Mourinho earlier in the season. He drove Chelsea on from midfield with that combination of poise and muscularity that was so effective last season, when Chelsea won the English Premier League title by nine points. Hazard remains below his best form, but he was the most consistently threatening of Chelsea's attackers, twisting and turning United's defenders and being regularly kicked up in the air for his efforts. WIth two key players returning to some kind of form, Chelsea, which has been languishing in the lower reaches of the Premier League, will surely not struggle for too much longer.
Wayne Rooney's Fluctuations in Form Continue to Baffle
The England national team's captain's fluffed shot bobbled into the arms of Chelsea goalkeeper Thibaut Courtois summed up a confusing display. Rooney began in a sprightly manner, his touch sharp, his passes neat and effectively utilitarian. But as United faded, so did he—or was it the other way around? On 86 minutes, he had the chance to atone, meeting a perfect cross from Cameron Borthwick-Jackson, the United defender on as a substitute, at the far post. He crashed his shot over the bar. It is hard to say definitively that Rooney, England's record goalscorer, is in decline, because at times he still looks so good. He is, though, no longer an elite attacker as often as United needs him to be.
Uncommon Knowledge
Newsweek is committed to challenging conventional wisdom and finding connections in the search for common ground.
Newsweek is committed to challenging conventional wisdom and finding connections in the search for common ground.
About the writer
Sportswriter at Newsweek.