Manchester United vs Arsenal: What to Look Out for in Key Premier League Clash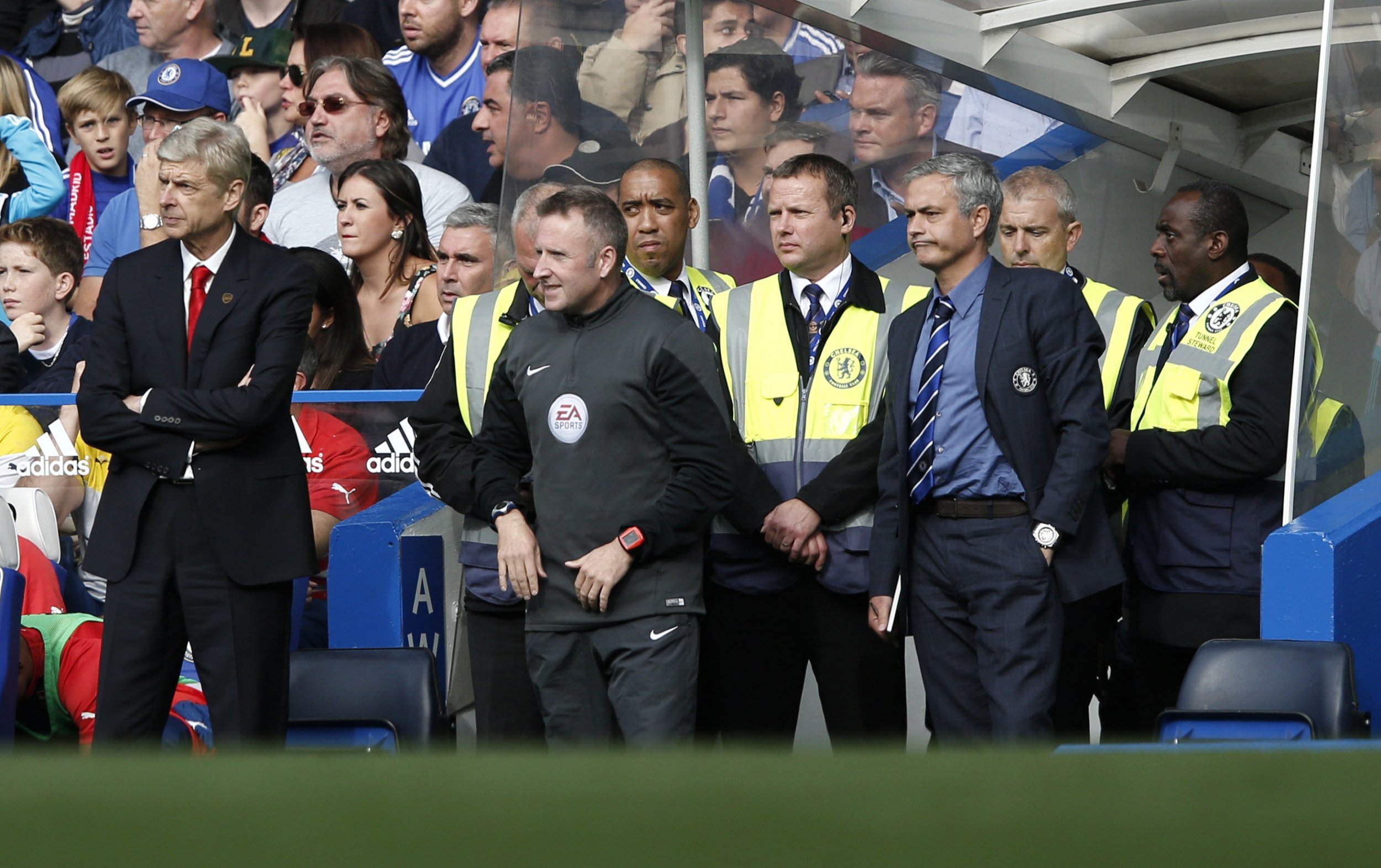 Manchester United and Arsenal meet on Saturday lunchtime at Old Trafford in an English Premier League fixture of high stakes.
Arsenal will go top of the table with a victory; United must win to keep itself within sight of current league leader Liverpool. To add to the spice, Arsene Wenger and Jose Mourinho will meet for the first time since the latter became United manager.
Who will come out on top between the two great rivals? Newsweek analyzes the key areas for debate.
Mourinho's injury worries
The Manchester United manager is missing all four of his first-choice defenders, with Chris Smalling and Eric Bailly definitely out and Luke Shaw and Antonio Valencia doubtful.
There are also concerns over the fitness of Wayne Rooney, while Marouane Fellaini is another worry.
Perhaps it is the ideal game for Mourinho to be forced into playing Daley Blind and Marcos Rojo as centerbacks. Unless Arsene Wenger pulls out a huge tactical surprise, Alexis Sanchez will start as the lone striker for Arsenal, with Olivier Giroud coming on later in the game.
That is the point, of course, at which Mourinho will need aerial support. He cannot even count on it from midfield, with the giant Fellaini probably out.
Ergo, strangely, Arsenal may have a physical advantage over a United side whose main advantage should be physicality.
Can Pogba maintain upward trend?
The world record signing's best performances so far in a United shirt—or at least his most consistent—have come in European competition, which is perhaps not so much of a surprise given the pace of football in the UEFA Europa League is closer to the style he has been used to at Juventus.
Against Swansea City at the Liberty Stadium on November 6, Pogba looked somewhere in the ballpark of the kind of dominant midfielder United thought it was getting when it bought him back for £89 million ($110.9 million) in the summer.
Pogba's goal—a fabulous, athletic volleyed finish—is just one part of his game, though. More important against Arsenal, which will expect to have over 50 percent possession against Mourinho's team, is Pogba's ability to maintain positional discipline.
At Juventus, Pogba had Claudio Marchisio, Andrea Pirlo and the tigerish Arturo Vidal mopping up around him, so he could afford mistakes while in possession.
United simply doesn't possess the same quality. Michael Carrick can do a passable Pirlo, but Mourinho knows, and laments, the fact that he cannot play every game. Ander Herrera is vastly improved this season. But the onus falls on Pogba both to create and hold the shape of the midfield. Nobody said the world's most expensive footballer should get an easy ride, right?
Arsenal's test of nerve
Knowing it would go to the top of the Premier League, for a few hours at least, with a win, it is tempting to wonder whether Arsenal can handle the pressure.
In part, that is based on prior experience. Wenger's team has an unfortunate tendency to stutter in sight of the summit. Last season, it really should have won the Premier League with Manchester City's challenge crumbling, but let Leicester City and Tottenham march away from it. Pipping its north London rival to second at the end of the season was scant consolation as English football's top prize eluded it once again.
Arsenal looks to have added steel this season—the signing of central defender Shkodran Mustafi has helped—but there is still the suggestion of fallibility brought on by years of gallant failure. Beating United, to add to its thumping victory over Chelsea earlier in the autumn, would send a powerful message that this team has a stronger spine than previous iterations.
Mourinho vs Wenger
It is the first meeting between the two, of course, since it was revealed in an unauthorized biography of Mourinho that the Portuguese wanted to "break Wenger's face."
That dislike—always bubbling just beneath the surface—potentially conceals a more intriguing battle of ideologies.
Wenger, the great auteur and aesthete, appears more secure than ever, even now, in the final year of his contract. Mourinho, defined by arch pragmatism as much as spikiness, is searching at Old Trafford for a late-career legacy. As Rob Beasley, his biographer, told Newsweek in October, what he wants and has never had is what Wenger will be remembered for: two decades and counting at one club.
Mourinho's legacy at United doesn't hinge on this game, which isn't to say he can afford a heavy defeat. That would cement the idea that his great enemy Wenger, so snug at Emirates Stadium, is moving away into the distance. And his ego will not like that.