Manchester United vs Liverpool: How Jose Mourinho And Jurgen Klopp Match Up Ahead Of Monday's Scrap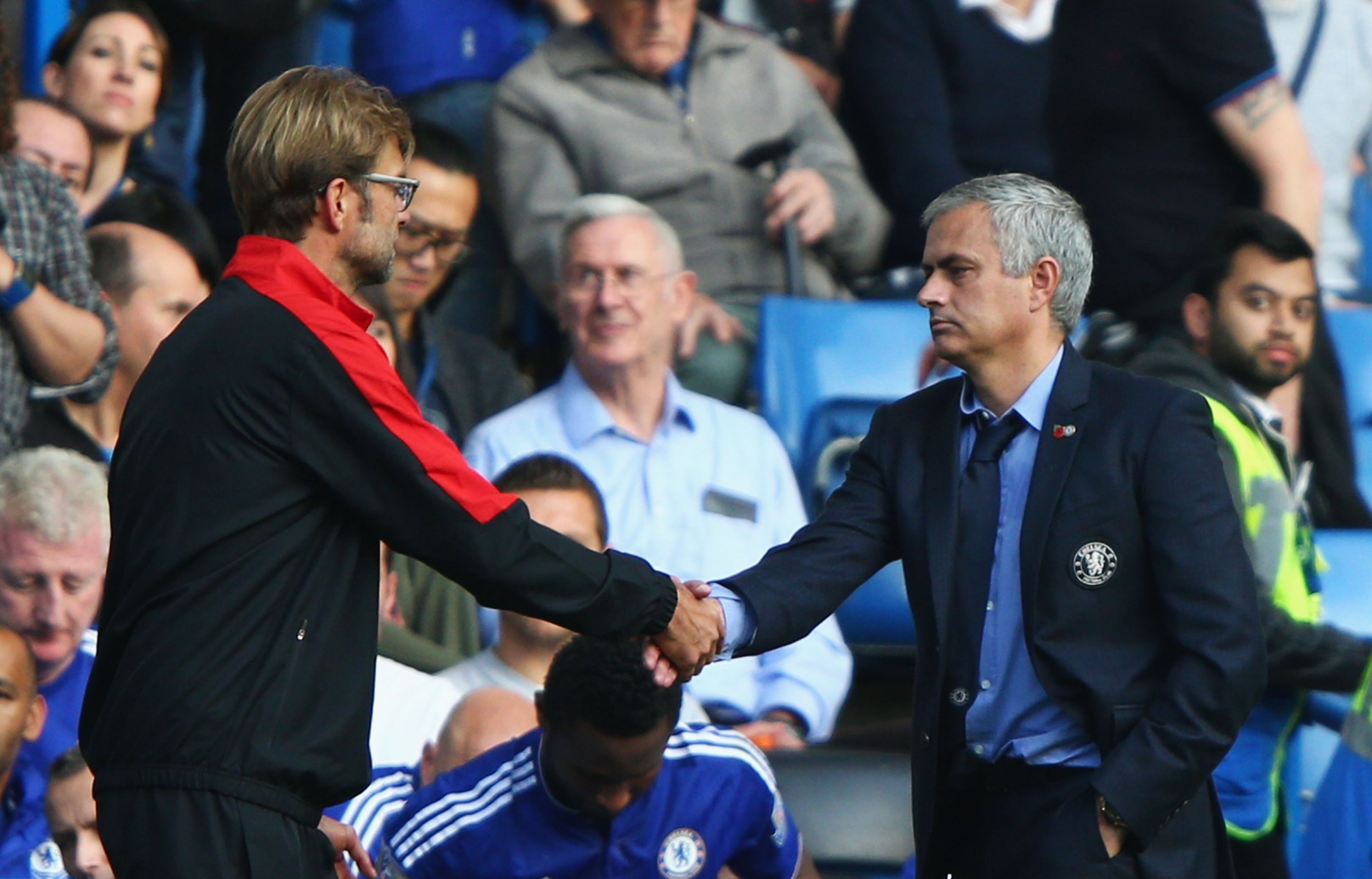 It is English football's most enduringly bitter rivalry. Manchester United and Liverpool, the two giants of the game from either end of the East Lancs Road, united in dislike for one another, and now attempting to re-establish themselves at the top of the Premier League.
It just so happens that the two clubs are led by two of the game's most charismatic managers. As much as attention will be focused on the pitch, the sub-plot of Jose Mourinho vs Jurgen Klopp is a vital and intriguing one.
Who has the edge ahead of Monday's kick-off? Newsweek breaks it down.
Tactics
One of the great strengths Klopp has brought to Liverpool is a commitment to a fluid attacking game. Liverpool's front players press the opposition in their defensive third, attempting to win the ball back in dangerous areas.
When they get it, Klopp's nominal 4-2-3-1 system becomes a blur of interchanging bodies, with the lone striker, sometimes Brazilian Roberto Firmino, dropping deeper as a variant of the "false nine" to lose defenders.
Liverpool is often lethal under Klopp during a quick turnover of possession, when its rapid winger/forwards like Sadio Mane have space to run at back-pedalling defenders.
The climax of that came in a 20-minute spell either side of half-time against Arsenal at Emirates Stadium on August 14, when Arsene Wenger's side paid for its ambition in attack by leaving yawning gaps exploited by Firmino, Mane and the brilliant Philippe Coutinho.
The next week showed the weakness in Klopp's vision. Liverpool had 80 percent of the ball against Burnley at Turf Moor but little penetration with it, and a 2-0 defeat followed. Jason McAteer, for one, will tell you that Liverpool's problem in beating smaller teams is a mental one that goes back to his days as a player in the 1990s.
There is truth in that; also that Liverpool under Klopp is all rapier, not so much guile. The Liverpool manager would love a central midfielder like his former Borussia Dortmund charge Ilkay Gundogan, currently bossing Manchester City's title charge.
If Klopp's style is evident and still being refined, then Mourinho's Manchester United project is still in its nascent stages.
Mourinho has tended to play Paul Pogba, the ultimate example of the modern hybrid midfielder, in a midfield two, first with Marouane Fellaini and now, more successfully, with Spaniard Ander Herrera.
United won its first three league fixtures with Wayne Rooney as a number 10; that run of form, and Rooney's starting spot, were never going to last and so a narrow derby defeat, followed by a shuddering 3-1 defeat to Watford on September 18 forced Mourinho's hand.
With Rooney dropped, Juan Mata occupies the creative position behind Zlatan Ibrahimovic, but his is more of a link role than a threader of passes. The slick interplay, and finish, against Leicester, showed what Mourinho is seeking out of Mata.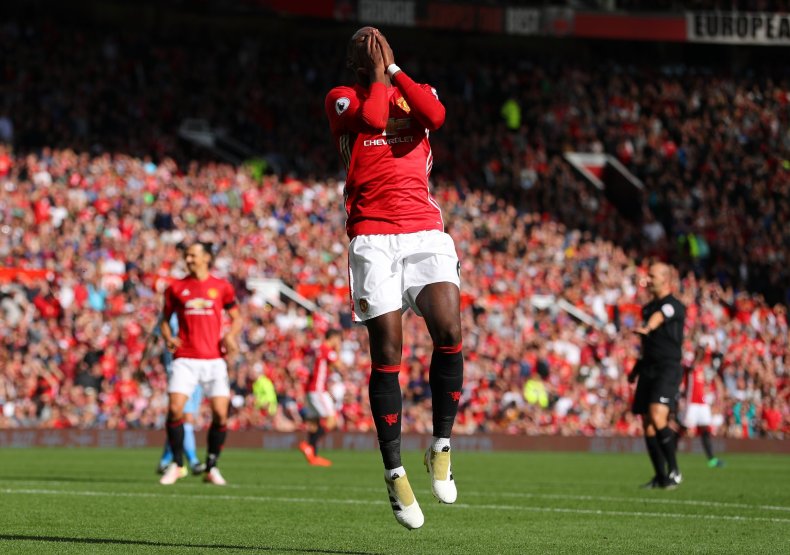 It is too early to start forming definitive views on what Mourinho is trying to do, but against Stoke City two weeks ago at Old Trafford his team showed a profligacy in front of goal that went punished when Stoke scored a late equalizer.
When Pogba strides forward either to shoot from range or play a forward pass leading to a chance, United's lack of a traditional holding midfielder can become glaring. N'Golo Kante, now at Chelsea, might have been perfect.
Klopp will look to exploit that weakness by sending his runners in behind the base of the United midfield, leaving the back four exposed. If that happens on a regular basis, Mourinho is in trouble.
Transfers
Mourinho made the biggest crater of the summer, signing Pogba for £89 million. United will see a return on its investment, though it will take time and may be harder to discern in actual terms than the output of a multi-million pound striker like, say, Gonzalo Higuain.
The Portuguese manager's best signing, though, has been Eric Bailly. The towering Ivorian center back can be a little rash on occasion—he remains inexperienced at the top level—but his reading of the game, composure on the ball and brute physical strength suggest already that United has finally found a worthy successor to Nemanja Vidic.
Zlatan Ibrahimovic began imperiously, though he was less impressive against Stoke, missing a particularly presentable chance in the opening minutes of that game. If Mourinho had a central striker to push Ibrahimovic for his place, he would be happier, but Marcus Rashford is better on the wing for now and Anthony Martial is only just finding his legs again after a difficult summer.
Perhaps, as with Pogba, there would have been a little scoffing when Klopp paid £34 million for Mane from Southampton.
But the 24-year-old Senegalese has raised his game to the point where he can be considered not only Liverpool's best signing of the summer but one of the Premier League's best, too. Three goals and an assist in seven games has gone some way already to paying off his fee.
Coaching style
Part of the Klopp approach—and it is a good one—is to be media-friendly. Hence, the German's turn as a pundit on Sky Sports' Monday Night Football on September 26 is an unusual step for a high-profile working manager.
But then, Klopp has always been savvy. He first came to the German public's attention as Mainz manager at the time of the 2006 World Cup in Germany, when he worked as a pundit.
Klopp is hugely demanding of his players but he is more likely to put an arm around their shoulders than bawl them out.
Mourinho's classic tactic through his managerial career has been deflection: raging against referees and administrators and, on occasion, the press, to take attention away from his underperforming players.
We have seen instances of that this season, most notably when Mourinho tried to suggest that criticism of Rooney's performance for England against Slovakia at the start of September had affected his club form. But during his short spell in charge of United so far, Mourinho has been happy, too, to call out his players.
The bunker mentality is still in place, but it does not appear as strong as during Mourinho's two zeniths—the back-to-back title-winning seasons at Chelsea between 2004 and 2006, and then the treble-winning year at Inter Milan in 2010.
Both Klopp and Mourinho recognize a simple enough fact, easily forgotten: the bond between players and manager is crucial in winning trophies. United had that, of course, under Ferguson; it is what Mourinho is seeking, over time, to rebuild.
Results and form
Advantage Klopp. United looked imperious in demolishing Leicester; Liverpool did the same thing to the Premier League champion on September 10.
But Mourinho's team was comprehensively outplayed by Manchester City in the first half of the derby, before a wretched display against Watford. Leicester's form has been irregular enough to be unable to draw any kind of pattern, other than that its defending against United in the first half at Old Trafford would have embarrassed a lower-league team.
Playing a game of simple truths, Liverpool has won four games in a row; United has one win in its last four. Klopp's team should be the more confident. But this is where Mourinho's squads show their fangs, with their backs pinned to the wall, in what is English football's feistiest match-up.