Manchester United: Who Could Replace Louis van Gaal as Manager of the Premier League Giant?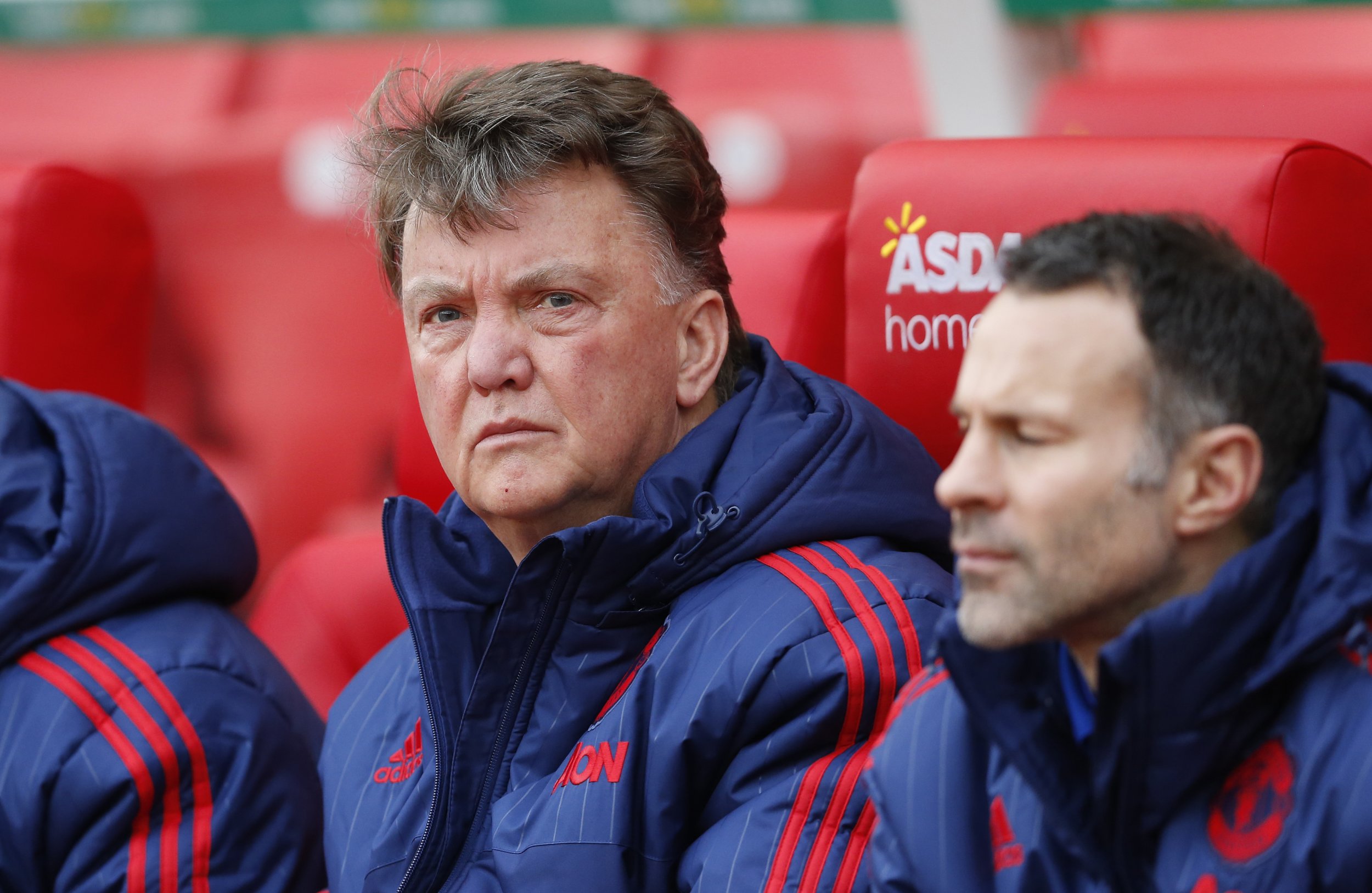 Louis Van Gaal's reign in charge of Manchester United is hanging by a slender thread.
According to a report in The Telegraph , Van Gaal , who took over from David Moyes at United in May 2014, will lose his job whatever the result against Chelsea in tonight's match against Chelsea at Old Trafford.
Van Gaal admitted that he could "quit by myself" in the wake of a 2-0 defeat to Stoke City on Boxing Day that dropped United from the English Premier League top four—out of the guaranteed UEFA Champions League places that are so important to any club's financial success.
But if Van Gaal does leave, who could take his place? Newsweek examines the options.
Ryan Giggs
At once a safe and a risky choice. Giggs is Van Gaal's assistant at United, so he knows the players, the tactics and the atmosphere inside the dressing-room. He is also a club icon, one of the last remaining figures still at United who is tied to the successes under Sir Alex Ferguson. Giggs would command the instant respect and adulation of United's support. However, his connections to the Van Gaal era may sour his reputation. Ed Woodward, United's executive vice-chairman, could favor a clean break from a period that now has the miasma of failure.
Jose Mourinho
Out of work after his dismissal by Chelsea —although according to the British press he is the subject of interest from Real Madrid, his former club. The mutual respect between Mourinho and Ferguson could work in the Portuguese's favor; Ferguson still wields considerable influence over United, more than three years after his departure. Mourinho comes with baggage, though, in the form of a personality that some believe seeks out conflict. There is also the matter of an upcoming employment tribunal over the alleged mistreatment of Eva Carneiro , the former Chelsea physio. Still, to appoint him would work for United—as a statement of intent that the team is back as a superpower—and for Mourinho, as a defiant gesture towards Chelsea, United's great rivals.
Pep Guardiola
The Spaniard is leaving Bayern Munich at the end of the season and Chelsea, Manchester City and United would all dearly love to secure his services, because Guardiola has had a career of managing teams that play beautiful, crowd-pleasing, ruthless football. He has a long history of success in European competitions, particularly with Barcelona. It's a tantalizing prospect, though tempered perhaps by Guardiola's propensity to clash with senior figures at the clubs he manages. His tete-a-tete with Hans-Muller Wohlfahrt, then the Bayern Munich club doctor, towards the end of last season was one such example. Guardiola blamed Wohlfahrt for a rash of injuries suffered by Bayern, and the doctor subsequently left the club. That is to say nothing of Guardiola's required compensation package, which would inevitably be huge. Even so, the prospect of Manchester City getting to him first may be enough to spring United into action.
Thomas Tuchel
A left-field choice, but with its great rivals Liverpool entranced by the charisma of Jurgen Klopp, United could do worse than look to Tuchel, Klopp's successor at Borussia Dortmund. Dortmund trails Bayern by eight points at the halfway mark of the Bundesliga season, but Tuchel has overseen a restoration of belief after the club slipped down the league under Klopp last season. Two questions pose themselves: first, is the German a big enough name? Second, would United risk being labelled as Liverpool copycats, something its fans would not abide or tolerate.