Manchin Doesn't Back Spending Bill, Progressives Say They'll Still Vote for Infrastructure
Progressive Democrats affirm they are more willing to vote for the bipartisan infrastructure bill as negotiations continue over the social spending plan that moderate Senator Joe Manchin remained adamant he would not support.
The West Virginia Democrat condemned members of his party for "political games" on Monday after progressives previously blocked a vote on the public works bill over cuts to the $1.75 trillion social safety net package. Manchin said he isn't ready to back the legislation, but Congressional Progressive Caucus Chair Representative Pramila Jayapal said they'll support both bills anyway.
"The president says he can get 51 votes for the bill, we are going to trust him...We're tired of continuing to wait for one or two people," Jayapal said Monday on CNN. Democrats hope to pass the Build Back Better Act through the reconciliation budget process because they do not have Republican support, but they need to clear the 50-50 split of the Senate.
The Democrat from Washington added that a few details, like immigration, prescription drug pricing and childcare implementation, need to be worked out. But once those are finalized, there should be enough votes to pass both the infrastructure bill and the Build Back Better Act through the House.
"I think we just need to bring the temperature down. We intend to pass both bills through the House in the next couple of days," she said.
Progressives previously vowed to block the passage of the public works bill as the social spending bill has been whittled down in programs to lower the cost and appease moderate senators like Manchin and Kyrsten Sinema of Arizona, who were asked to provide a commitment of support for the legislation in return for a vote supporting the infrastructure bill.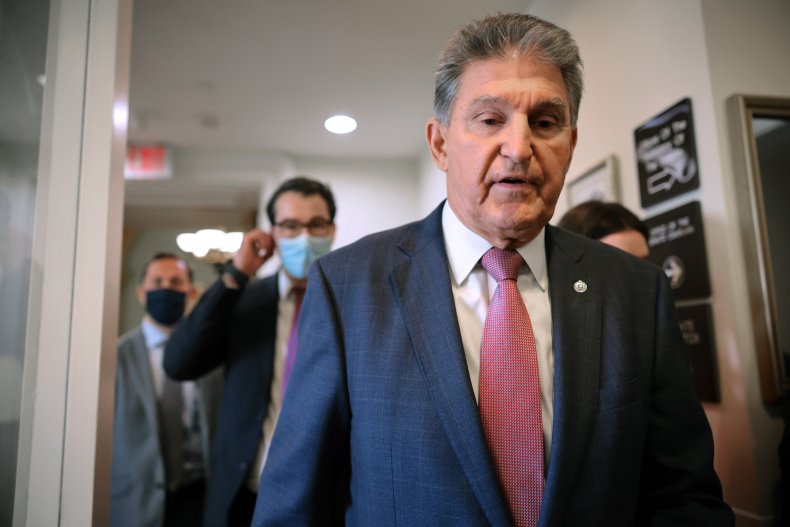 Manchin, who helped negotiate the bipartisan bill, accused House progressives of holding the legislation "hostage" until he's willing to lend his support for the social spending bill.
"The political games have to stop," Manchin said Monday afternoon, before Jayapal's statement. "Holding this bill hostage is not going to work in getting my support for the reconciliation bill."
He asked members of Congress to vote for the public works bill but said he would not support the spending bill without knowing more about the economic impact it would have.
"I'm open to supporting a final bill that helps move our country forward. But I'm equally open to voting against a bill that hurts our country," Manchin said.
Democratic leaders previously hoped the legislation would be passed by the end of October, in time for President Joe Biden's overseas trip, but lack of moderate support for the Build Back Better led progressives to block the vote.
"I tried to tell anybody who would listen that we didn't have the votes," Jayapal said on Thursday.
Now, House Speaker Nancy Pelosi and other top-ranking Democrats are now hoping to vote on both bills as soon as Tuesday despite no backing from Manchin on the spending bill.
"I will not support a bill that is this consequential without thoroughly understanding the impact it will have on our national debt, our economy and most importantly all of our American people," he said on Monday.
Newsweek reached out to Manchin's office for comment.