The White House is still confident that President Joe Biden can deliver "historic" action on climate change—including major cuts to emissions—even as one major policy threatens to be eliminated.
"The good news is there are a range of good ideas and proposals out there from members of Congress about how this legislation can help meet that goal," press secretary Jen Psaki told reporters.
She continued, "There's no question in our minds—there is important debating right now happening about what the components of the climate proposals will be in these package—that these packages will have a historic impact on addressing our climate crisis."
Psaki later emphasized that "whatever lands in the bill" will be historic.
But Senator Joe Manchin, a key vote in the reconciliation process, has poured cold water on the $150 billion clean energy program that is a centerpiece of Biden's climate agenda.
The New York Times reported Manchin's opposition to the program on Friday. The Times stated that White House staffers are now reworking the legislation to exclude that provision but still maintain policies that would help slash U.S. emissions.
CNN congressional correspondent Manu Raju reported Monday that Manchin said he opposes the policy because transition away from fossils "is already happening."
The Clean Electricity Performance Program would reward utilities that increase their share of clean energy by 4 percent per year while punishing those that fall short with fees.
Biden has pledged to reduce U.S. greenhouse gas emissions by at least 50 percent by 2030, more than doubling the nation's prior commitment under the 2015 Paris Agreement on climate change.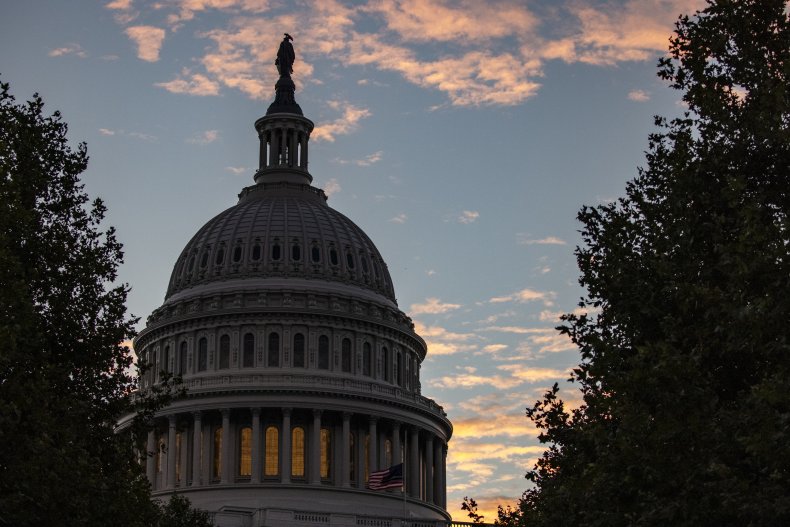 Biden will hold two separate meetings with moderate and progressive Democrats this week, according to the White House. Psaki told reporters that they feel an "urgency" to move forward with the spending package.
The president's Build Back Better agenda to expand education, health care and child support programs and bolster climate policies originally came with a $3.5 trillion price tag, but has since been negotiated down to the $2 trillion range.
Democrats are looking to pass the legislation via reconciliation, which would allow them to bypass the Senate's 60-vote filibuster. But the party cannot afford to lose any support from its caucus along the way.
"We're encouraged at the accelerated by the accelerated pace of talks," Psaki said Monday, "and are eager to get this done to meet the urgent needs of families who have been contending with high costs, outdated physical infrastructure, the increasingly devastating threat of climate change and a tax system that gives special treatment to the rich and corporations at the expense of middle class families no matter how hard they work."