Manchin Says Inflation, Omicron Should Give Congress 'Cause to Pause' on Biden Social Bill
Senator Joe Manchin is raising concerns about forging ahead with President Joe Biden's Build Back Better bill amid inflation and a new strain of the coronavirus.
Speaking to reporters Monday on Capitol Hill, the West Virginia Democrat said there is still much that is unknown about the Omicron variant. Scientists fear the strain is potentially more transmissible than other variants, but it's unclear if it causes more severe illness and whether vaccines are effective in combating it. No cases have been reported yet in the United States, but the variant has prompted a new wave of global travel restrictions.
"No one knows what effect it's going to have, and you have inflation on top," Manchin said. "So all these things give you cause to pause."
Manchin, a critical vote for Democrats as they seek to pass the sweeping social safety net and climate change package via the Senate's reconciliation process, has previously called for a strategic pause on additional spending.
The moderate senator has also repeatedly said he will not support a final package that negatively affects the national debt or that "risks hurting American families suffering from historic inflation."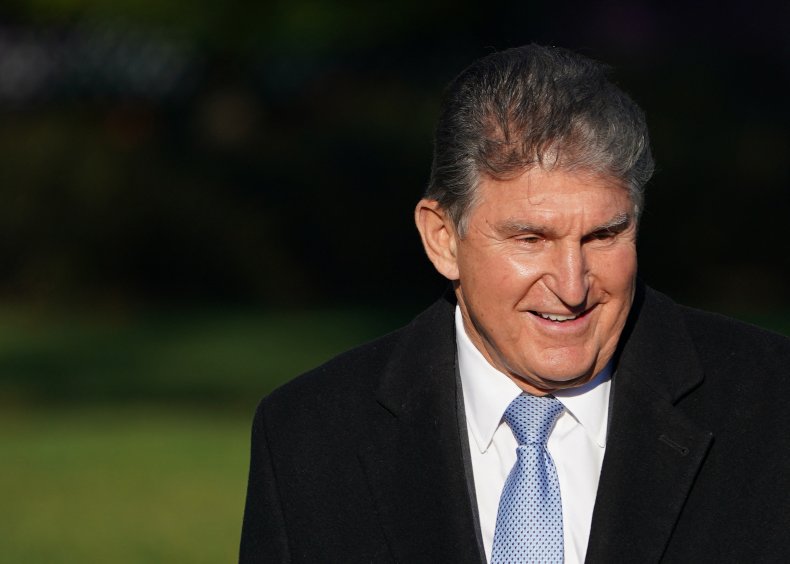 The $1.75 trillion bill passed the House of Representatives earlier this month along party lines in a 220-213 vote. It's likely the package will face more of an uphill climb in the evenly divided Senate.
The House-passed version of the package includes money for universal prekindergarten, child care subsidies, an extension of the child tax credit, expanding Medicare to cover hearing services and four weeks of paid family leave.
On Monday, Manchin reiterated his opposition to paid family leave's inclusion in the package, arguing it should be done as a stand-alone piece of legislation that could garner bipartisan support.
Senate Majority Leader Chuck Schumer wants to advance the Build Back Better package to Biden for his signature before Christmas. But this month Congress also needs to address the National Defense Authorization Act and raise the debt ceiling to avoid the nation's first-ever default.
"Once this necessary work is completed with the parliamentarian, I will bring the president's Build Back Better legislation to the floor so we can pass it as soon as possible and send it to the president's desk," Schumer said Monday in remarks from the Senate floor.
After leaving a meeting with Schumer on Monday, Manchin told reporters that it's "going to be a long month."
Newsweek reached out to Manchin's office for additional comment on the negotiations but didn't receive a response before publication.