Manchin and Sinema Hold the Key for Democrats: Respecting Regional Difference | Opinion
Throughout the long and drawn-out negotiations over Joe Biden's ambitious Build Back Better Act, two senators have emerged as punching bags for Democrats anxious to get the bill passed: Joe Manchin of West Virginia and Kyrsten Sinema of Arizona. The two moderates have been clear about their refusal to support the more ambitious items in the bill, and it's brought them in for censure and even some online abuse from fellow Democrats, who believe that their cratering poll numbers need Build Back Better to help them survive the midterms.
And yet, Sinema and Manchin have hit on the very thing that could stop the Democrats' hemorrhaging support. Specifically, the Democrats are suffering from an overly national approach, one that exacerbates regional tensions rather than respecting regional difference. And what they need to remain competitive is a healthy dose of regionalism—precisely the kind that Manchin and Sinema bring to the table.
Sinema and Manchin represent their states' small towns, suburbs, and cities. And rather than overruling their constituents, they've listened to them. Which means they know that President Biden is political dogmeat in their states, thanks to a host of Administration screw ups: Afghanistan, the crisis at the border, the embrace of a far-Left cultural ideology and a diffidence when it comes to inflation.
How to combat the Administration's unpopularity? For Democrats, understanding regional differences is critical. The places that are now tilting against Biden—the South, the Midwest, the Southwest—are also those that are gaining both in population and economic power. Meanwhile, the Democrats' heavily-urbanized base has been losing its share of population for decades, and the process appears to be accelerating.
To win in the future, Democrats have to become more than a party of big cities and college towns. Unfortunately, from many top tier Dems, we're seeing the opposite: politicians leaning in to the monoculture of big cities and rewarding the elite liberals who live in them.
Thus, the successful efforts by Pelosi's backstage bill-writers to vastly expand write offs from local taxes, a gift to the ultra-rich who cluster in HIGH TAX blue metros. According to one analysis, the top 0.1 percent of earners would get an average tax cut of more than $150,000, while middle-income households would save about $37. Meanwhile, the Democrats' refusal to fund the more lavish social programs pushed by the Left came along with a refusal to boost taxes on private equity, evidence that while Democrats pretend to dislike the ultra-rich, they welcome their campaign donations and ability to fund and expansive local welfare state. Better to tax farmers, energy companies and small business, who tend to support the wrong party.
Worse, the Democrats' climate platform often seems more important to Democratic politicos than battling inequality. And this, too, will exacerbate regional tensions rather than honoring regional difference. Shutting down fossil fuels may seem logical in San Francisco or Brooklyn, the respective homes of Nancy Pelosi and Chuck Schumer, but anyone with a more regional view can immediately see that it will cause major job losses and drops in tax revenues in places like the Rockies, Alaska, Ohio, New Mexico, Pennsylvania, and Oklahoma. In Texas alone, as many as a million good-paying jobs could be lost. Overall, according to a Chamber of Commerce report, a full national ban would cost 14 million jobs, far more than the 8 million lost in the Great Recession.
All this as the Administration seeks relief on gas prices from OPEC. Higher energy prices also effect other industries, such as manufacturing, agriculture, and transportation. The current industrial unraveling of Germany's once widely admired manufacturing economy due largely to high energy costs and inconsistent supply should concern us, particularly at a time when China, the world's preeminent GHG emitter, is seeking dominance of all economic sectors.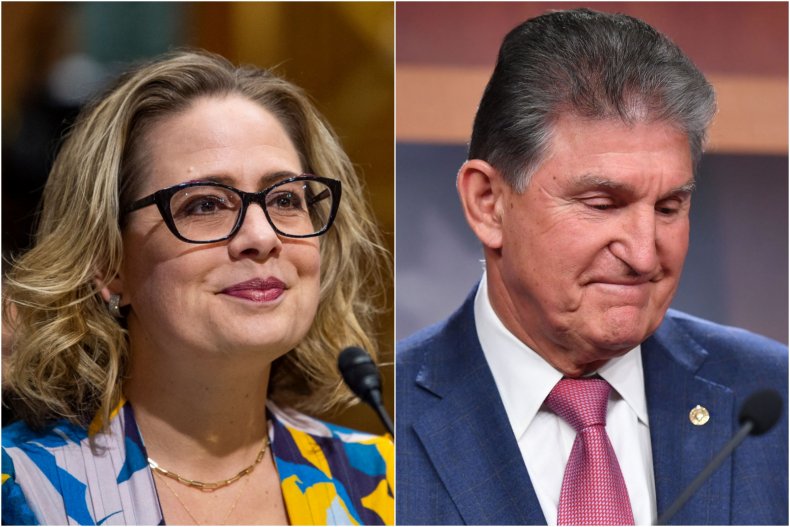 Put simply, regional interests diverge greatly on energy. A cancelled petrochemical plant in Ohio might thrill trustifarians at San Francisco non-profits but it spells disaster for Heartland blue collar workers, where cheap energy has been luring industrial firms, including from abroad. Indiana, Wisconsin, Michigan, Iowa, and Alabama are between two and three times more dependent on industrial employment than New York, Massachusetts, or even California, all once industrial powerhouses.
In short, the Democrats need to stop catering exclusively to their base in the cities and suburbs and start thinking about everyone else if they want to win elections. Clearly, in such a diverse country, policies have to make sense for more than a few geographies. And that means being flexible.
Instead of mandating policies to reduce energy consumption, the federal government should issue sensible guidelines and have states figure out the best way to implement them, for example, promoting remote work rather than spending money on underused transit systems. This would follow the old Nixonian idea of a "new federalism." And it would work: Among the American public, state and local governments are far more trusted than Congress, which is trusted by barely one in three Americans. Meanwhile, state legislatures have the support of three-fifths of the country, and local councils are trusted by 70 percent, Gallup found.
Sadly, Biden seems unfamiliar with much of the country outside the Northeast Corridor and coastal West. A third of his cabinet went to Harvard and seems fine with the progressive push for essentially open borders, defunding the police and decriminalizing crimes.
But as we saw last month, these stances are not popular even in blue areas like New York City, Buffalo, Minneapolis and Seattle, where progressives were all soundly defeated. And perhaps most ominously, they don't play well with border state Hispanics, who are now shifting to the GOP.
In pursuing what appears to be a big city strategy with an emphasis on density and transit, the Democrats have lost touch with the country's future. The "hot" metros in America in terms of jobs and migration are not San Francisco, Los Angeles or New York, which suffer some of country's highest unemployment rates. The fastest growth among metros of over one million people is taking place in Raleigh-Cary, Austin, Orlando, Salt Lake City, Nashville, Phoenix, Dallas-Fort Worth, and Charlotte, even in professional and business services jobs.
The Democrats also seem to be turning away from the suburbs, where they did so well in 2018 and 2020, in large part due to distaste for Trump. But though suburbia accounted for more than 90 percent of major metropolitan area growth in the last decade, a trend now apparently expanding, the Administration seems to be embracing the anti-suburban bromides of the progressive policy establishment.
If they wish to come back from their current disastrous course, the Democrats have to brush up on geography. Policies that stir regional industries and boost middle class jobs may be anathema to some big city Democrats, but they would appeal in suburbia and the nation's growth hubs.
To win in the future, Democrats will have to recognize that, whatever their fantasies, Texas and suburbia still exist, and the big cities, the Northeast and even California are not growing in population anymore. For their part, Republicans need to realize that their constituencies are also changing, becoming more diverse and less likely to embrace crazy ideas from the right.
America is not just one hive mind or one conception; it consists of many competing interests. National ideological battles may be grist for the media, but it is at the local level, where people live and work, that our future will be shaped.
Joel Kotkin is the Presidential Fellow in Urban Futures at Chapman University and executive director of the Urban Reform Institute. His new book, The Coming of Neo-Feudalism, is now out from Encounter. You can follow him on Twitter: @joelkotkin.
The views expressed in this article are the author's own.