The Manchin-Supported Hyde Amendment, Which Bars Federal Funding for Abortions, Explained
Senator Joe Manchin said on Wednesday that in order for him to support the Democrats' reconciliation bill, an expansion of Medicaid must include the Hyde Amendment that limits federal funding for abortions.
"Yeah, we're not taking the Hyde Amendment off. Hyde's going to be on," the West Virginia lawmaker told National Review. "It has to be. It has to be. That's dead on arrival if that's gone."
Though a Democrat, Manchin holds a different view on abortion than many in his party. In 2011, he described himself as "pro-life and proud of it." He's also been vocal in his support of the Hyde Amendment and recently co-wrote a letter in July that called on the Senate Appropriations Committee to include the provision in the Department of Health and Human Services funding bill for the fiscal year 2022.
The Hyde Amendment prohibits the federal government from using taxpayer money through programs like Medicaid to cover abortion expenses, and government spending bills have included the stipulation for decades.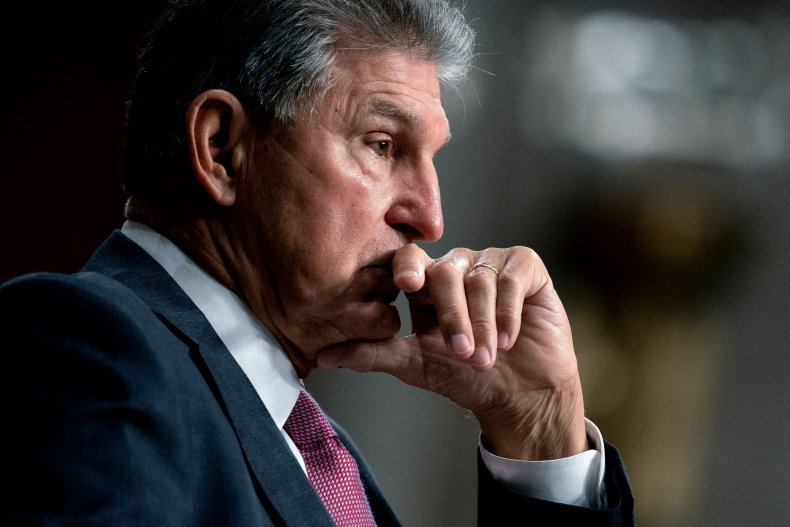 Some Democrats in Congress favor a Medicaid-like program in the current reconciliation package that allows the federal government to step in and provide coverage in the 12 Republican-led states that declined to expand Medicaid under the Affordable Care Act.
However, their current proposal does not include the Hyde Amendment.
The Hyde Amendment is named after its chief sponsor, Republican Congressman Henry Hyde of Illinois, and it was originally passed by the House of Representatives in 1976. At the time, it was seen as a legislative victory by the anti-abortion movement following the 1973 Supreme Court ruling on Roe v. Wade.
The Hyde Amendment has changed multiple times over the years. From 1981 until 1993, it prohibited the use of federal funds for abortions "except where the life of the mother would be endangered if the fetus were carried to term." However, then-President Bill Clinton in 1993 signed an act into law that also allowed federal funds to be used for abortions available under Medicaid in cases of rape and incest.
President Joe Biden previously supported the Hyde Amendment while a member of the Senate but promised during his 2020 presidential campaign to repeal the measure. His budget in 2021 did not include the Hyde Amendment.
The Democrats are trying to move a spending package using the process called budget reconciliation, which would prevent it from being filibustered. This could allow the package to move through the Senate without Republican votes, but Democrats would need full support from its party members.
Manchin's vote is crucial, but he indicated on Wednesday that he could support a reconciliation package before the end of the year. Manchin told Politico, "I think we can get a good bill done. I really do, and work in good faith."