'The Mandalorian' Baby Yoda Species: The Origin of the Mysterious Force Wielders
Yoda was always meant to be mysterious, but the introduction of "The Child" on the Web TV series The Mandalorian—a baby of Yoda's species fans have dubbed "Baby Yoda"—raises new questions about Yoda's origins and true nature. While little is known about Yoda and his species, data from throughout the fictional universe of Star Wars provide some tantalizing hints regarding what's ahead for Baby Yoda.
Yoda's species—including Baby Yoda, presumably—live for hundreds of years. Yoda died at the age of 900. While Yoda's three-fingered hand is well-known, the Yoda species also may have a four-toed foot (canonical sources don't confirm the fourth toe), with one toe facing backwards, similar to birds. They are sometimes confused with Lanniks, another diminutive Star Wars species with floppy ears.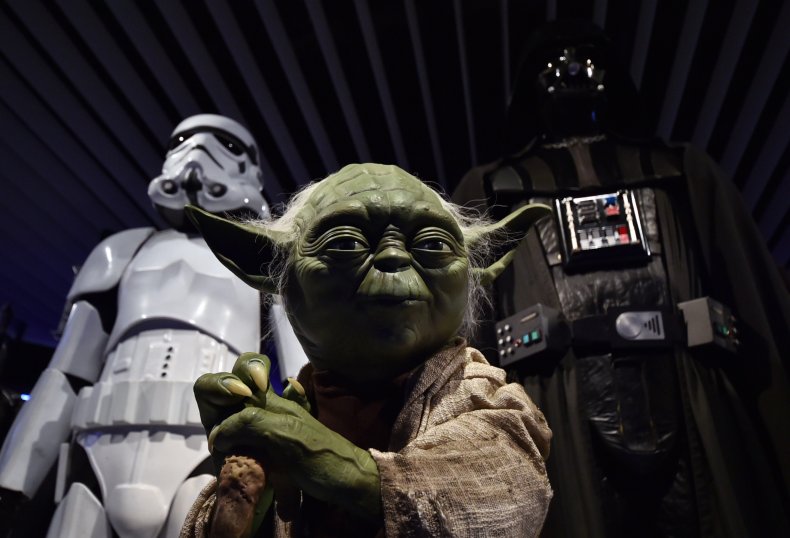 Every known member of Yoda's species has an intuitive and powerful connection with the Force. But since every known member of his species, with the exception of Baby Yoda, has been part of the Jedi Order, it's unknown whether a close Force connection is universal among Yoda's people, or this is just selection bias at work.
From The Mandalorian, we know that Yoda's species are in infancy at least into their 50s and seem to have an innate connection to the Force—so much so it can easily overtax their tiny bodies. With remnants of the Empire after Baby Yoda, including the Client (Werner Herzog), The Mandalorian also seems to suggest that the Emperor and his forces may know more about Yoda and his species than other factions.
Originally, Star Wars creator George Lucas invented Yoda for structural, storytelling reasons but came to embrace the character's mysterious nature by the time he got around to writing and directing the Star Wars Prequel Trilogy. In a video interview for MovieFone around the release of Star Wars Episode III Revenge of the Sith, Lucas described Yoda as a narrative necessity after killing off Obi-Wan Kenobi in the original Star Wars.
"When I killed him off, I had to replace him when I got to the second movie. And I could do certain things by having him come back as a ghost from the Force, because I had decided to kill him off in a metaphysical way, rather than a physical way, but he couldn't do everything," Lucas said, describing the need for a new mentor character in The Empire Strikes Back. The solution he struck upon was Yoda.
"I created Yoda, who was two feet tall, large, with green ears. But to be really honest with you, I never really figured out where he came from. What his species is called, it doesn't even have a name. Maybe it's somewhere, but I don't know what it is," Lucas said. "So he's a mystery character; he's a magical character. He has no background. He comes and he goes. He's the subversive, secret, mysterious stranger that enters the film and then exits at the end."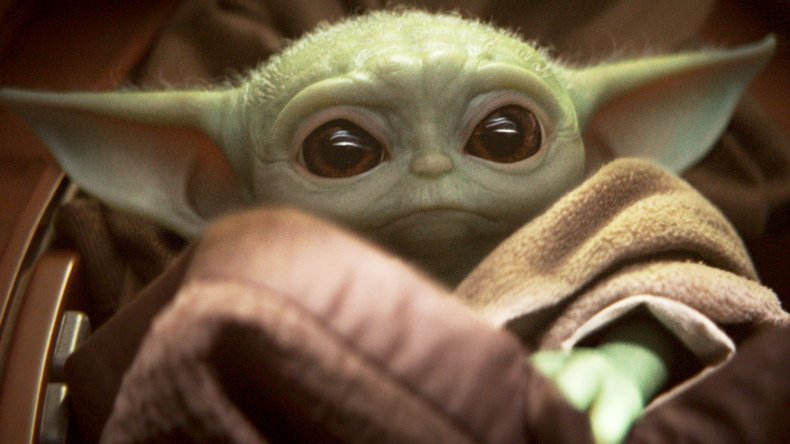 While that worked for The Empire Strikes Back, the demands on an increasingly sprawling science fiction franchise soon resulted in additional characters of Yoda's species. Video games Star Wars: Knights of the Old Republic and Star Wars: The Old Republic introduced Yoda species characters Vandar Tokare and Oteg, both members of the Jedi Order thousands of years before the events of the Star Wars movies. Other members of Yoda's species popped up in Dark Horse comics delving into Yoda's early training. But all of these sources are of dubious canonicity in the Disney Star Wars era.
Other than Yoda and Baby Yoda, the only other known member of the species is Jedi High Council member Yaddle. A female, Yaddle is nearly 400 years younger than Yoda. She was almost exactly two feet tall, about two inches shorter than Yoda.
Yaddle stepped down from the Jedi High Council before the Clone Wars, so her ultimate fate is unknown. However, there's reason to believe she may have survived Emperor Palpatine's slaughter of the Jedi. In Star Wars Jedi: Fallen Order, a new video game set in the years before the original Star Wars, your ship's pilot Greez Dritus mentions "tales of a green, pointy eared, legendary Jedi Master," who he hopes might come out of hiding should the Jedi Order make a comeback. Dritus confirms he's talking about Master Yaddle (and seems to have a bit of a crush), suggesting that Yaddle was never confirmed killed in the aftermath of the Emperor's Order 66.
While Yoda is dead, a living Yaddle could be connected to Baby Yoda on The Mandalorian. Or Baby Yoda could be our gateway into a new understanding of the Yoda species, maybe even an unveiling of what it is we should call them. Otherwise, we may be stuck with Lucas's joking conclusion—made in an interview for Star Wars Episode II Attack of the Clones—that Yoda is "the illegitimate child of Kermit the Frog and Miss Piggy."
The Mandalorian is now streaming on Disney Plus.