'The Mandalorian': The Best Baby Yoda Merchandise for a Super-Cute Christmas
Baby Yoda (or, as Disney insists on calling it, The Child) was the breakout star of The Mandalorian on Disney+, but the Star Wars show kept his existence such a mystery that they did not have any merchandise ready when he became a global phenomenon.
This Christmas, however, they have more than made up for that with a huge array of Baby Yoda merch including clothing, action figures and, of course, many cute plush versions of The Child in all his 16-inch glory.
The best Baby Yoda merch available this Christmas
The Child Real Moves Plush by Mattel - $69.99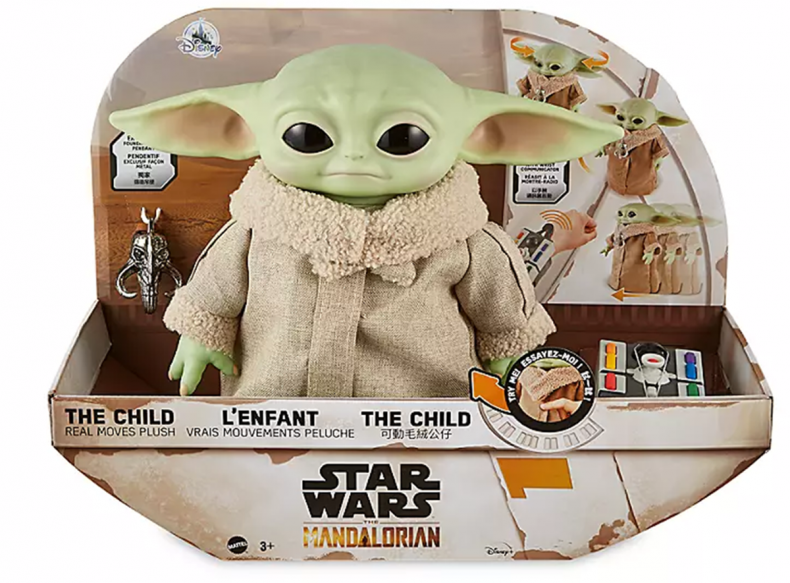 Available on: Disney Store
The closest thing to having your own Baby Yoda to follow you around the galaxy, Mattel's plush version of The Child includes a remote control unit allowing you to make him move, make various noises and use his force hand, as well as follow you around the room as if you are The Mandalorian himself.
The Child Socks - $14.99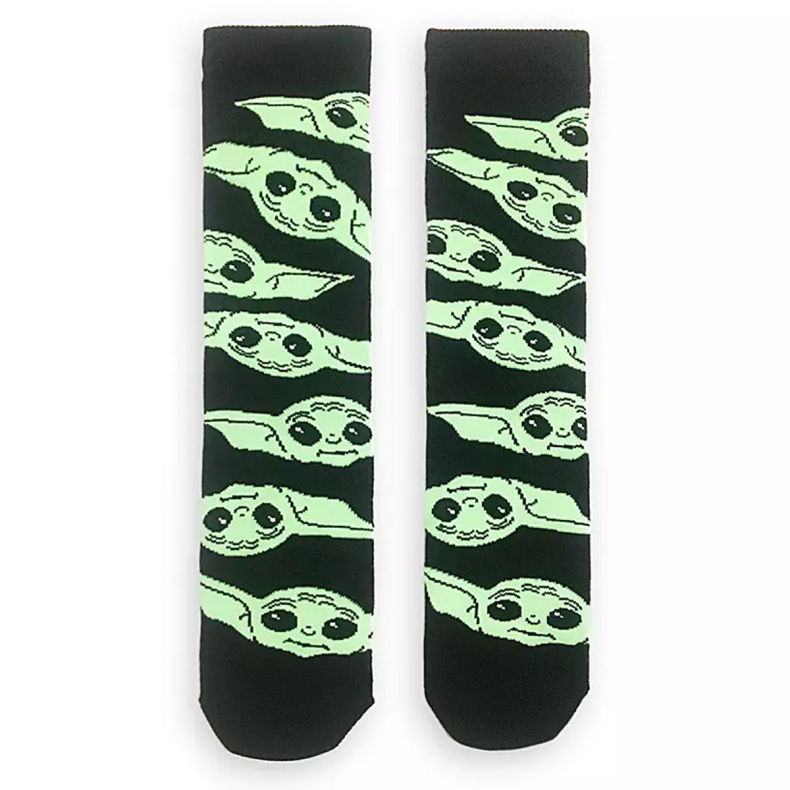 Available on: Disney Store
It is not really Christmas unless you got at least one pair of socks, and the Star Wars merch team are more than happy to oblige this holiday requirement
The Child Figural Mug - $19.99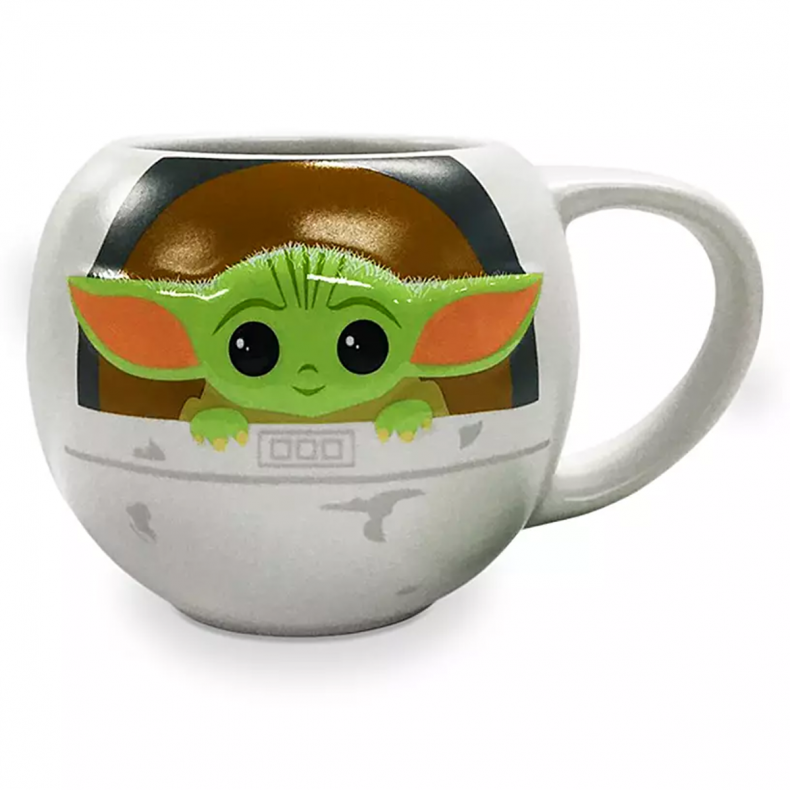 Available on: Disney Store
This one works both for Baby Yoda lovers and haters—the former get to look at a very cute cartoon version of him every time they had a hot drink, and the latter gets to pour boiling hot water over him.
Crochet Baby Alien Pattern - $7.59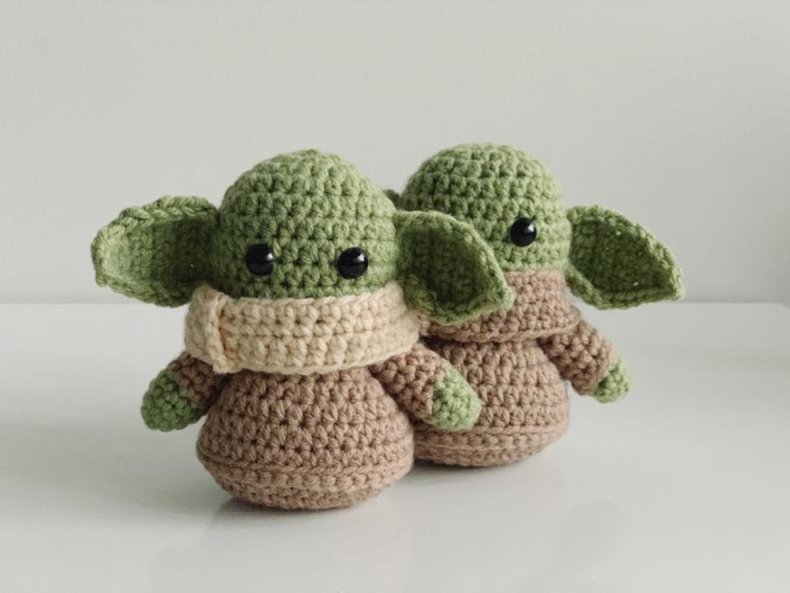 Available on: Etsy
For legal reasons, this Etsy post is for a "crochet baby alien," but it definitely has enough of a resemblance to a certain Mandalorian character for crafters to get their cuteness fix in time for the festive season.
The Green Alien Hooded Jacket Crochet Pattern - $6.30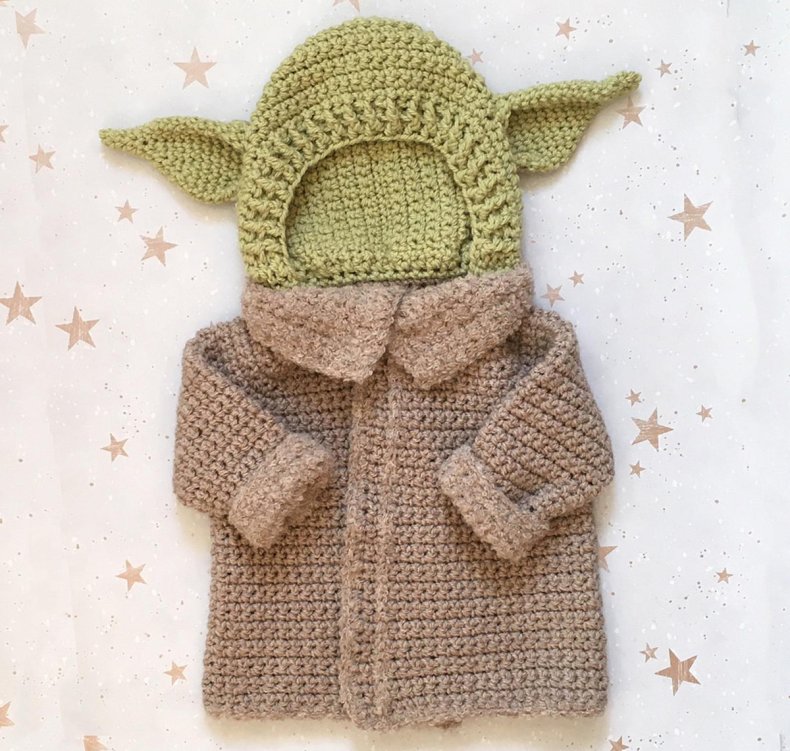 Available on: Etsy
Ditto this "The Green Alien" Etsy crochet pattern, which can turn your own baby into The Child (or a creature similar but legally distinct to The Child).
The Child 10" Super Sized Funko Pop - $29.96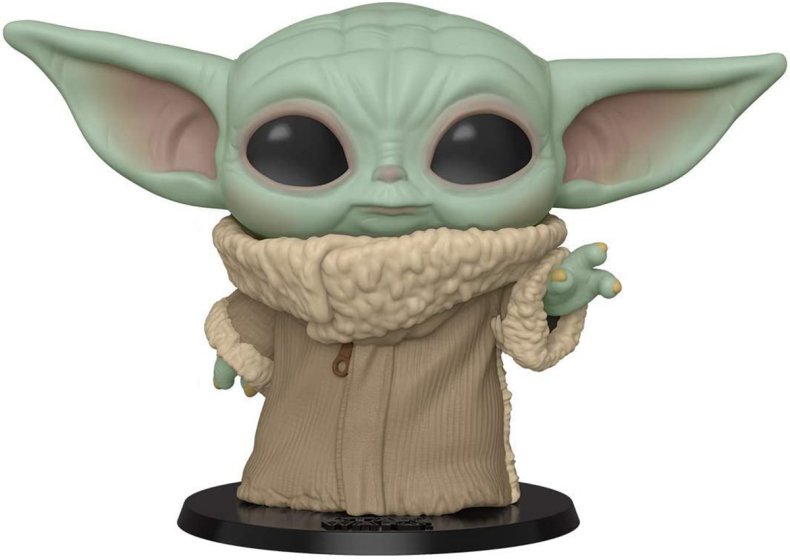 Available on: Amazon
Funko Pops have quickly become one of the most collected pieces of merch among pop culture geeks, with the company offering figures of geek icons both massive and obscure. Speaking of massive, they have also made a giant, almost life-size version of Baby Yoda this year for the biggest Star Wars fans.
Numskull The Child 3D Christmas Tree Decoration Ornament - $14.99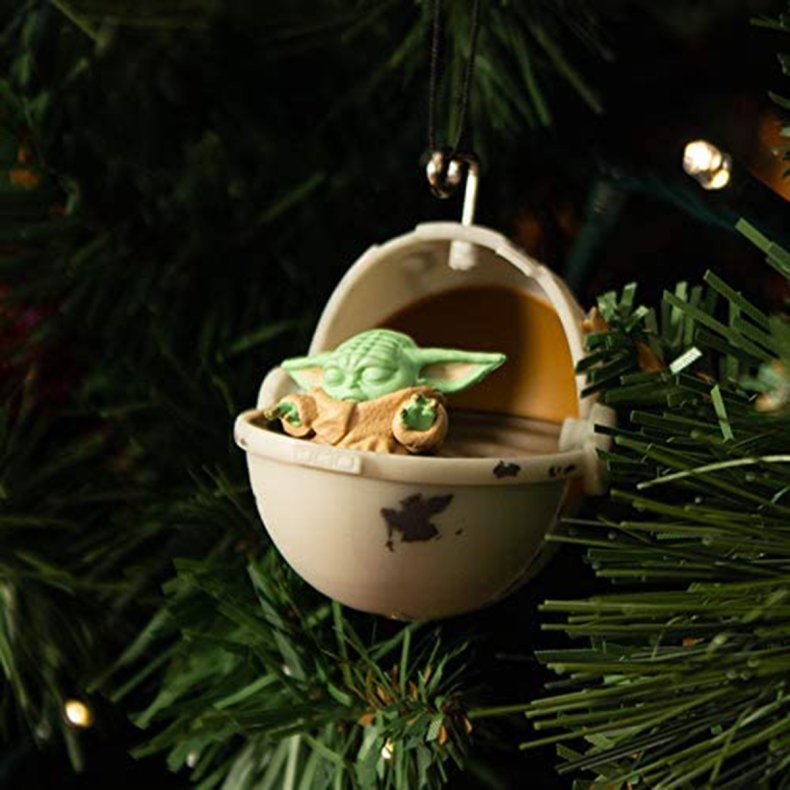 Available on: Amazon
Add some force to your festive tree with this detailed Christmas ornament featuring Baby Yoda and his signature space cot.
Baby Yoda Christmas Sweater - $54.99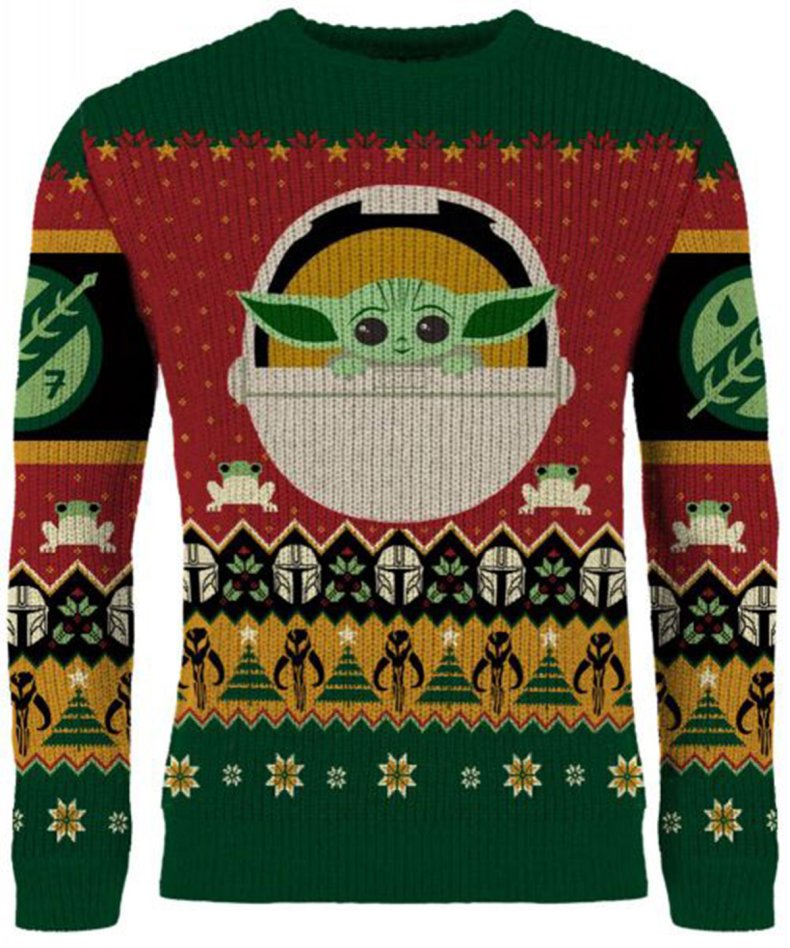 Available on: Merchoid
Never one to miss any kind of merchandising trend that could offer them a source of revenue, Disney is taking advantage of the 'ugly Christmas sweater' trend with a Star Wars selection.
The Child "Cutest in the Galaxy" Pullover Sweatshirt for Adults - $34.95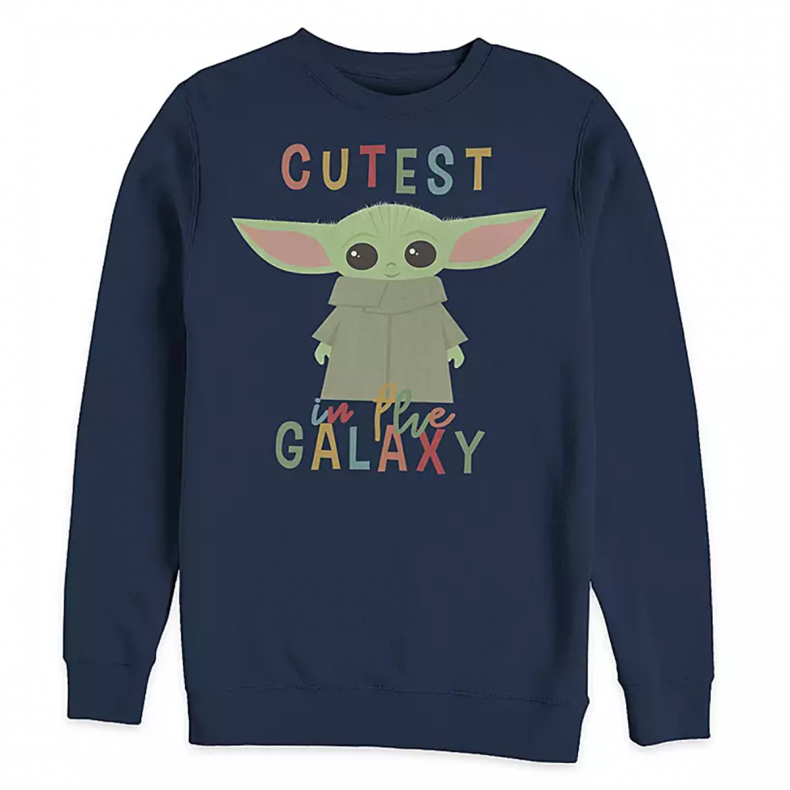 Available on: Disney Store
...and for those who want a Child sweater that they can wear the whole year round, Disney has (literally) got you covered.
The Child Lego Model - $79.99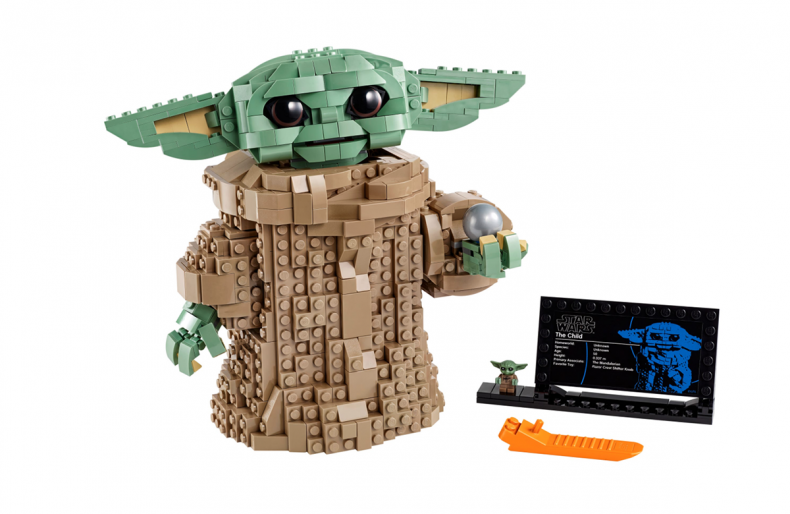 Available on: Lego Store
Lego are also in on The Child business, expanding their Star Wars range with a 1000-plus piece recreation of everyone's favorite 50-year-old baby.