'The Mandalorian': How to Buy Baby Yoda Merch for Christmas
Ever since the first episode of The Mandalorian on Disney+, the internet has been obsessed with what is officially known in the Star Wars series as The Child—but is known to everyone as "Baby Yoda" due to its similarity to everyone's favorite Jedi master.
Previously, the makers of The Mandalorian had said that no Baby Yoda merch would be available before Christmas, but the massive popularity of the adorable creature has led them to recant and release a range of T-shirts, bags, mugs and phone cases.
All of these are available of ShopDisney.com, with tees ranging from $17 to $25, a mug costing $17, a tote $20, and the two Baby Yoda phone cases costing $35 and $45 respectively. Using the code 'AMAZING,' Mandalorian fans can get 20% off, while orders over $75 get free U.S. shipping.
However, many have criticized the merch online for feeling like a quick cash-in from a brand caught unawares by the popularity of a character. Many on Twitter compared the merch to the sort of available on T-shirt printing companies like RedBubble and Zazzle. For example, one Twitter user wrote, "The current product lineup for The Child merch at shop Disney looks like the kind of merch that you'd see auto-generated on Zazzle after you design a shirt."
Another blamed The Mandalorian bosses' ultra-secrecy around any details of the Disney+ series, writing, "I refused to believe, and I've checked the store myself. Appalling. It's like... they didn't know that Baby Yoda would be a hit? It was a story secret kept way too well by the showrunners, even from merch execs?"
To be caught unawares about the success of a character seems surprising from Star Wars, a brand that basically wrote the rulebook for film merchandising way back in 1977 when George Lucas agreed to cut half a million from his directorial salary for the first film in return for merchandising rights on the movie, a move that made him a billionaire.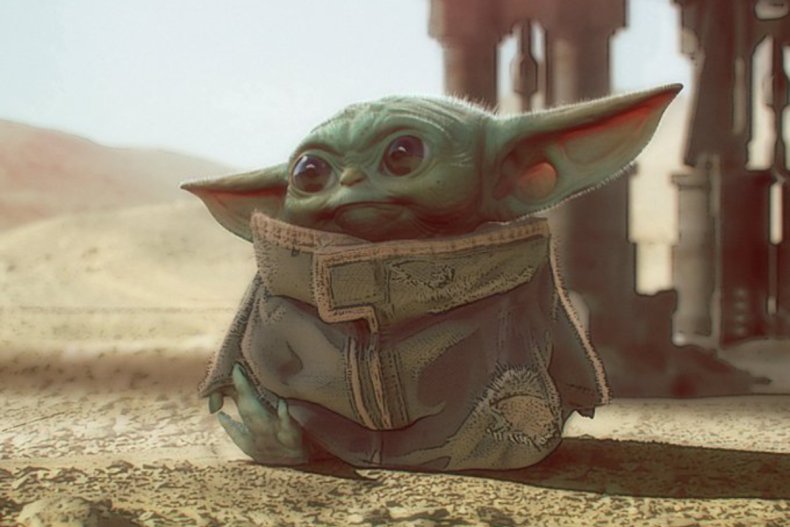 Though many have been underwhelmed by the current crop of Baby Yoda merch, more is set to be made available before Christmas. CNBC, for example, shared two new T-shirts coming out soon from company Fifth Sun.
However, fans should not expect an action figure in time for the festive period, though Disney may have just enough time to make a plush toy. Though pre-orders are expected to open soon, Jim Silver of online toy review site TTPM told CNBC: "A T-shirt can be done in a week, because that's printing. An action figure can take six months. Plush is quicker, cut and sew is much quicker, maybe a couple months." Hasbro also told Vanity Fair that they will not be producing anything until 2020.
With Star Wars not releasing Baby Yoda dolls yet, unofficial companies have filled in the gap. Nerdist this week highlighted an Etsy plush version of Baby Yoda, which sold out quickly among fans desperate for their own version of The Child.
Funko, meanwhile, who create collectible plastic figures of characters from pop culture, are currently selling models of The Mandalorian (played by Pedro Pascal) himself, IG-11 (Taika Waititi) and Kuill (Nick Nolte), though no Baby Yoda as yet.
The Mandalorian is streaming now on Disney+